World BanK CEO Kristalina Georgieva boards Mumbai train: Will the promised $1 bn improve commuting experience?
World Bank's Chief Executive Officer Kristalina Georgieva, on Tuesday, hopped onto a Mumbai local train and as media reports go, she wanted to get a feel of the local commuter train system, known as the super-dense crowd carrier.
VIPs travelling by the common man's commuter trains in Mumbai is not something uncommon. Even the 'less common' – those who own cars but cannot afford drivers – too manage the grinding car rides to the town and back, several hours wasted in traffic jams.
World Bank's Chief Executive Officer Kristalina Georgieva, on Tuesday, hopped onto a local train and as media reports go, she wanted to get a feel of the local commuter train system, known as the super-dense crowd carrier. Incidentally, the World Bank has been interested in assisting the Mumbai Railway Vikas Corporation, in straightening it up.
Perhaps, from the commuter point of view, this could be the most productive use of a Mumbai train by a VIP. Around $ 1 billion is being eyed to improve the system to ease travel by harrowed users and giving Georgieva a real-life experience made more sense than a PowerPoint presentation.
Around seven years ago, Rahul Gandhi had used a local train, including a change from Western to Central commuter train, instead of a helicopter ride from Andheri to Ghatkopar. The purpose was to beat Shiv Sena's plan to show black flags as protest against his "Mumbai is for all Indians" comment made elsewhere earlier.
Security machinery had to swing into action immediately after the change of plans. As NDTV had reported then, "After Gandhi decided to ride two local trains, bomb detection and disposal squads, and sniffer dogs were immediately pressed into service at Andheri, Vile Parle, Dadar and Ghatkopar railway stations."
Four years later, a man hated by traditional politicians and legacy political parties, Arvind Kejriwal too took a local train on a visit to emphasise his common man status. His exit at Churchgate saw a metal detector machine's frame tumble, though it was put upright by his entourage, television channels played it in a loop and called it vandalism.
Kejriwal did not get the support that Gandhi got, and he indeed had travelled with the real common class in the train which Sashi Tharoor wouldn't dare describe as 'cattle class'. But commuter trains during peak hours, from dawn to mid-day, are worse than that. If cattle are tightly packed in a truck, the transporter can be acted against, but with the Railways, everyone bears with it. More on that later.
Gandhi and Kejriwal milked it for their political purposes. Their travels, I dare say legendary because they have a myth-like dimension to it, hardly impacted the policies which led to ameliorating the conditions of travel of the resilient and forbearing Mumbai commuters. Had Gandhi chosen to be an influencer, he may have flogged the Railways to better because his party's government was in place in Delhi and in Mumbai.
Now, Georgieva's commute on Tuesday. It was from Churchgate to Dadar in a train that left the station for Borivali at 10.17 am. There are hardly many commuters travelling in that direction because the hordes come from the northern extended suburbs to the southern destinations for their work and add to the daytime population. If crowds is a measure of the required upgrades the system has to ensure, she would have seen it there.
She also would have got a fair idea of the stress on the system that the Railways has been valiantly trying to mitigate by improving the frequency, changing signals, and at the behest of the court, increase the heights of the platforms. Many commuters, in their hurried embarking and disembarking, have slipped and lost life or limbs.
The pressure is such that Railways have found it difficult to catch the curve. Demand has been ahead of the supply, and that is typical of the Indian approach to problem solving in managing infrastructure – ports to roads to trains – and the metro and mono which ought to have been a part of Mumbai's transportation network at least two decades ago are only now taking shape, most of it on drawing boards.
At stake is a hope of $ 1 billion which could follow Georgieva's travel on a commuter train. Like a friend said this morning, had she been taken on a train from Borivali to Churchgate, or Thane to CST during the peak hours, she may have hollered for the cheque book to be brought to her instantly.
Lifestyle
Through this fortnightly column, Tales From TJ Road, Bachi Karkaria tells the story of Mumbai's metromorphosis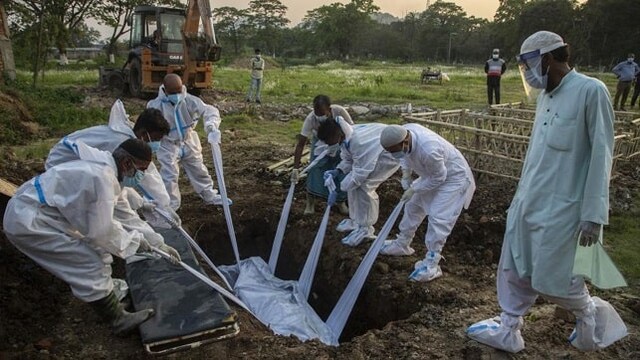 India
We are facing our worst moment in modern history, struggling to stay afloat. If we do not show courage and honesty to speak for justice now, we may never be able to recover compassion.
Politics
The ECI failed most notably in issuing detailed guidelines for campaigning activities and making sure they were followed