Woman farmer from Chitrakoot on her experiences working the fields: 'Women do all the hard work'
Despite an overall feminisation of agriculture, due to the increasing migration of men from villages, only 13% of rural women own land in their own name.
Until just about a decade ago, 48-year-old Gayatri's life and identity were limited to the realm of the household, within the prescribed gender roles of a caregiver and a housewife.
However, today, she is a stellar example of a prosperous woman farmer – an empowered woman to be celebrated and looked up to – a rarity in her region.
A resident of Chitrakoot's Darai village, Gayatri lost her husband in an accident 11 years ago. This left her with the sole responsibility of bringing up her four children, while still dealing with the unexpected death of her husband. Being unacquainted with the daily workings of agriculture, Gayatri initially leased out the family's farmlands after her husband's death. Two years later, however, she decided to take up farming herself, since the earlier arrangement was earning her practically nothing.
Today, as Indian farmers are reeling from droughts, famines, and extreme penury, being a woman farmer is an even grimmer ordeal. Women farmers continue to live at the periphery of India's socio-economic landscape, in spite of comprising half of the agricultural labour force, and 80% of all economically active women in the country. Despite an overall feminisation of agriculture, due to the increasing migration of men from villages, only 13% of rural women own land in their own name. So much so, that the word "farmer" or "kisaan" is used solely for men, with women mostly being referred to by the inferior "farm workers".
Regardless of the odds, Gayatri successfully cultivated the family's 18 bighas (approximately 11 acres) all on her own, and managed to, not only run her household, but also bring up and educate her three daughters and a son. "There was a time when I would manually plough the fields myself with the plough slung around my neck. But I learnt the ropes eventually and now, I grow and sell various crops like paddy, wheat, mustard, masoor, and chana," she relates nostalgically.
Besides the struggles of a woman in agriculture, Gayatri has to deal with problems peculiar to rural Uttar Pradesh and Madhya Pradesh as well. With the practice of anna pratha on the rise, abandoned cattle are a major cause for farmers' woes in the Bundelkhand region. Since cow slaughter has become taboo under the incumbent Yogi Adityanath government, farmers are abandoning their old cows once they are past their milk-giving years, which in turn are wreaking havoc and destroying crops everywhere. This means farmers having to be on sentry duty in their fields practically 24x7. "We have to watch the fields all day and all night, else these abandoned stray animals completely ruin them. They are anyway on the rise these days in the Modi era," laughs Gayatri.
This is in addition to the rampant crimes which the region is infamous for, though, fortunately, Gayatri has not had to deal with any so far. "I don't know how I have been so lucky, but I have never had an encounter with dacoits in all these years. In any case, this is something I have never felt scared of, whatever time of the day or night it may be. When I go to the fields, all I carry is a stick, while my son carries an axe sometimes."
In our country, while men do more of the technical work in agriculture, women do all the manual labour like sowing, ploughing, harvesting, and almost all of the heavy weight-lifting. Moreover, longstanding patriarchal traditions of agriculture have prevented women from being recognised as beneficiaries of government policies directed towards farmers' welfare, thereby denying them institutional support from banks, insurance companies and cooperative societies. Gayatri, too, is no stranger to the struggles of an Indian woman farmer. "I see it daily with my own eyes. Women do all the hard work – be it cutting and collecting hay, milking the cattle, sowing seeds, or harvesting. On top of that, they run their respective households and take care of their children as well. Naturally, most of them are perpetually tired, suffering from weakness, body ache, and what not! But there is no one to listen to them or take care of them. Even when they fall sick, they just keep self-medicating. No one takes them to a doctor till they are almost about to fall."
For the agricultural sector to flourish, and the socio-economic upliftment of women in general, women farmers like Gayatri need to be recognised, and their voices heard at the grassroots as well as the policy level. Until then, strong women like Gayatri will continue to be the flag-bearers of empowered women farmers in the country.
Khabar Lahariya is a women-only network of rural reporters from Bundelkhand.
India
An FIR against an unknown person for fraud and other sections of the Indian Penal Code (IPC) was lodged at Kotwali police station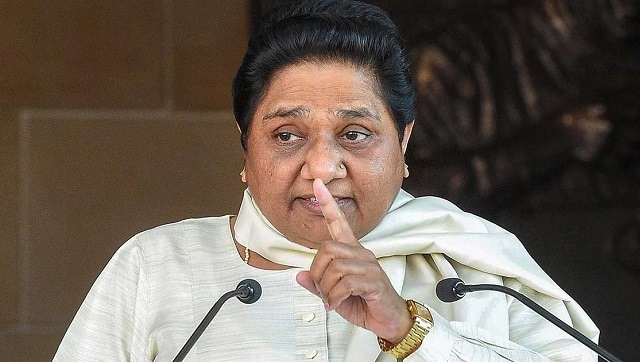 India
In a series of tweets, the former Uttar Pradesh chief minister said that the new move of recruitment of soldiers to the Armed Forces will add to the woes of the people already beset with inflation and poverty
India
A loader truck carrying 12 people, collided with an oil tanker on the Harauni-Mohan road while trying to overtake it, killing six people and injuring six others, said police