What's wrong with Delhi? Cops all over but auto driver attempts rape on Russian model
Despite the tight security, a young Russian woman tourist and an aspiring model was attacked by an auto driver who tried to rape her on Saturday night.
New Delhi: A total of 50,000 paramilitary personnel, snipers, special commandos, bomb detection squads and thousands of Delhi cops have been unleashed in the Capital to keep it safe from terror attacks on Republic Day, but this mammoth force has not deterred local criminals from going about their work. Despite the tight security, a young Russian woman tourist and an aspiring model was attacked by an auto driver who tried to rape her on Saturday night.
In the third such incident in the posh Vasant Kunj area – the Nirbhaya case of 2012 and the more recent Uber case had Vasant Kunj connection – Anna (named changed), a 25-year-old tourist from Moscow, survived a rape bid while on her way to Green Park.
"It is a straight road to Green Park, but the driver turned into the Green Avenue area of Vasant Kunj, where there are a bunch of farm houses," she told Firstpost. When she asked the auto-driver about this change of route, he didn't reply and kept driving at a high speed.
The area was getting darker and scarier but the auto driver was not listening or replying to anything that she said. She tried to jump out of the auto, but couldn't because it was moving at such a high speed.
"Finally, the auto stopped in front of what seemed like a vacant house. The auto driver got out and began to drag me out. When I resisted, he forced himself on me and bit the upper part of my cheek and scratched my face," the victim revealed.
She screamed for help but it was a deserted place and no one came to her rescue. "I offered him money and my valuables but he refused and said – 'No money, Chumma chahiye'," she added. After a tussle between them, she managed to kick him away, get up and run from that place. She saw a security guard and asked him for help, but the guard didn't. "He wouldn't even call the police," she said.
Finally, she stopped a car passing by and asked to get dropped on the main road. On the main road, she stopped an auto with a passenger inside it. Though the passenger offered to take her to the police station, but she insisted to be dropped at Gambar Club in Green Park where her friends were waiting for her.
After meeting her friends, she was taken to the Vasant Kunj (South) Police Station, where the cops got her medical tests done and registered an FIR under Indian Penal Code section 354 -assault or criminal force to a woman with intent to outrage her modesty and IPC section 394 - voluntarily causing hurt in committing robbery.
The auto-driver was later arrested after the cops tracked the victim's phone using its GPS. "Thankfully, all my belongings along with my phone were with the auto-driver and the cops caught him. I am glad that he is arrested and will not be able to repeat his action with another innocent girl," she said.
The victim was visiting Delhi for the second time and is an aspiring model. She is in talks with a few modelling agencies for certain assignments. While, she was brave and lucky at the same time that the culprit couldn't go through with his malicious intent, but this will be the third time an incident has happened or originated near the Vasant Kunj area and the Government or the law authorities are yet to take any concrete steps to protect the women in this city.
Find latest and upcoming tech gadgets online on Tech2 Gadgets. Get technology news, gadgets reviews & ratings. Popular gadgets including laptop, tablet and mobile specifications, features, prices, comparison.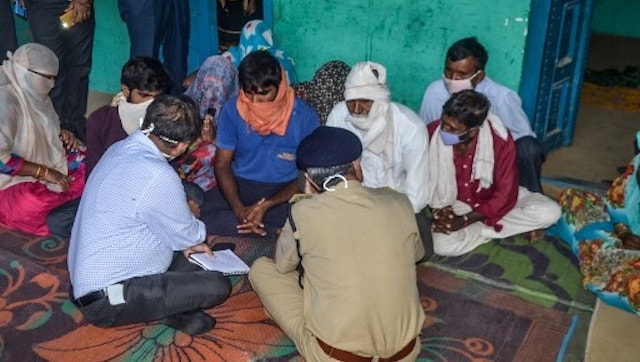 India
The commission has also directed them to immediately remove social media posts on Hathras victim and refrain from sharing such pictures or videos in future
Entertainment
The FIR was lodged on the basis of a complaint by a woman who claimed she was in a relationship with Mahaakshay from 2015 to 2018 during which time she was drugged, raped and forced into having an abortion.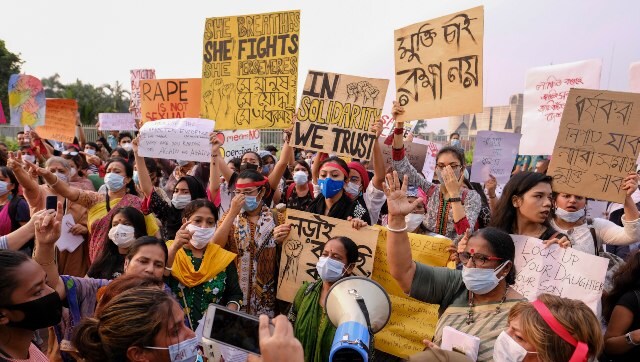 World
The country was rocked over the weekend by an unprecedented scale of demonstrations after footage of a brutal gang assault on a woman went viral