What Dronacharya told BR Ambedkar: 'It is all rubbish'
As for Ambedkar, he would be a bit confused; there are too many people to cater to and there's no way he can tell the believer from the opportunist, those faithful to his philosophy and those out to short-change him.
Dr BR Ambedkar and Guru Dronacharya, wherever they are, must be mighty happy.
All players in the political class are in an indecent hurry to make the Dalit icon their own hero and the Haryana government just decided to rename Gurgaon as Gurugram as tribute to the teacher of the art of warfare in Hindu mythology. The great acharya might be considering returning the favour by offering Chief Minister Manohar Lal Khattar an extended coaching session in dhanurvidya – archery that is.
As for Ambedkar, he would be a bit confused; there are too many people to cater to and there's no way he can tell the believer from the opportunist, those faithful to his philosophy and those out to short-change him. He won't hand over copies of the Indian Constitution to each of them, knowing what they actually think of it. He would, if at all he gets to meet the guru of the Pandava and Kaurava princes up there, congratulate Dronacharya on his incredible good luck - of not being pestered by so many dubious people and, of course, on the renaming of Gurgaon.
Perhaps the acharya would say sorry to Dr Ambedkar for what he did to Eklavya to favour his favourite pupil Arjuna, and would sigh and sigh before adding, "I met Khattar in his dreams and offered him free coaching in dhanurvidya. The guy is not interested at all."
He told me: "What is the use learning dhanurvidya in the age of AK-47 guruji? What is the point of it?" I replied: "I could ask you the same question son. What's the point calling Gurgaon, Gurugram? Does it make the place safe for women or improve civic life or make better the traffic congestion? I have worked long with Kauravas to understand what poor governance is."
"Sometimes I feel sad that I accepted the village as gift from the Pandavas. It is in such a sorry state," the great guru would tell Dr Ambedkar, lamenting that he, the great general of armies, was being treated as a pawn in some political battle. The latter would nod in sympathy and reply: "Talking of politics, O great acharya, I know you would understand my predicament. All of them down there are at war over what they call my legacy. Looking back, I don't understand what it is exactly. I fought for the dignity and well-being of Dalits and these politicians are fighting over who owns me. I helped the country come up with a Constitution that is fair to all; they have managed to kill its spirit and are busy dividing people. No one really loves me; not even the so-called Dalit leaders. They only want to use me."
The acharya would agree: "Yes, I know. They would have destroyed my legacy, if at all there was one, in a few centuries, the way the brothers destroyed their family's in the Mahabharata war. That would be the case with your legacy. I admit I fought on the wrong side and would have loved to be with Arjuna, but I surely know what damage squabbling leaders people can bring upon themselves and their people...Anyway, I wish a happy 125th birth anniversary to you."
"Oh, I had nearly forgotten that. See, how they have gone bonkers about it. Narendra Modi says he would not be where he is without me. The JNU chap Kanhaiya wants to be a Buddhist following in my footsteps. Rahul Gandhi cannot stop heaping praise on me. Mayawati, of course, is duty-bound to do that. Frankly, I don't understand what to make of all this attention. I think I am getting into a depression...Would they be so happy if I were among them and not dead?" the latter would say.
The acharya would reply: "It's so confusing dear. Politics always was. I sometime thank the almighty for keeping us up here. Finally, what's going on is rubbish, Gurgaon, Gurugram or whatever."
"Yes, rubbish it is," Dr Ambedkar would concur.
India
The court said that in the present times, citizens cannot be prevented from exercising their rights because of a rigid interpretation of a law that calls for "personal presence".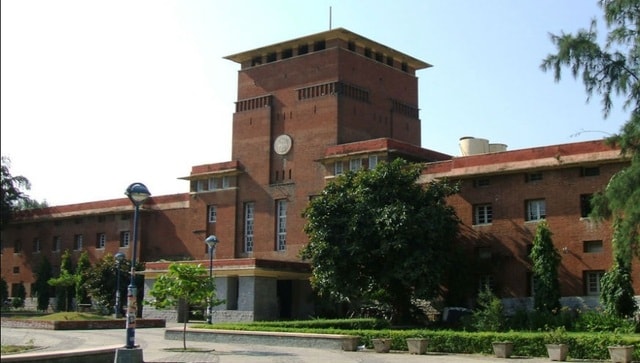 India
The sources also assert that the schedule for the list was prepared after a meeting among admission committee members along with college principals on Wednesday, 22 September.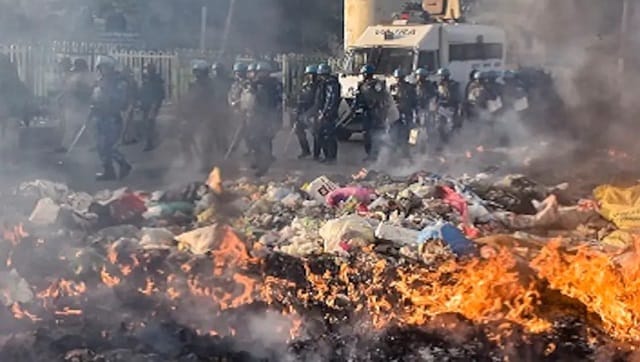 India
A city court said that the failure on the part of police officers to take appropriate measures for prosecution of the riot cases is causing "avoidable delay in the trial"