Utkal Express derailment: Forced delays at signals, lack of funding could be behind train accidents
A disproportionate growth in railway traffic, railway infrastructure and serious flaws in the scheduling of trains on some routes could be causing frequent accidents like Saturday's Utkal Express derailment, claims a 2017 research paper
At least twenty four lives were lost after fourteen coaches of the Haridwar-bound Utkal Express derailed at Khatauli area of Muzaffarnagar in Uttar Pradesh on Saturday.
Even though the railway ministry's recent figures reveal a decline of train mishaps, after Saturday's incident, one cannot help but wonder why train-related accidents have become too common in India in the past few years.
A 2016 parliamentary standing committee report said that a total of 239 accidents have happened on the network of the Indian Railways between 2003 to 2015,  and 80% of all accidents have happened because of derailments.
"While technology and funding issues are there, the big problem is that adequate time to carry out routine maintenance of tracks is never available as loco pilots (train drivers) are under stress to run more trains in lesser time," Sanjay Pandhi of the Indian Railways Loco Running Men Organisation (IRLRO) was quoted as saying by Hindustan Times.
Poor infrastructure and inadequate maintenance have turned many avoidable train accidents into large-scale tragedies.
Andhra Pradesh and Uttar Pradesh are two states which have been unfortunate to witness multiple loss of lives and property involving the railways. In November 2016, 142 people were killed and more than 200 injured when 14 coaches of the Indore-Patna Express train derailed in Kanpur Dehat district. In 2015, at least thirty-eight people died and more than 150 injured when the Dehradun-Varanasi Janata Express derailed near Bachhrawan. A year prior to that, 22 people lost their lives when the Gorakhdham Express rammed into a freight train near Khalilabad station in Sant Kabir Nagar district in Uttar Pradesh.
While at least 32 people were killed and over 50 injured after seven coaches and the engine of Jagdalpur-Bhubaneswar Express derailed in the Vizianagaram district of Andhra Pradesh in January 2017, 26 people were killed in December, 2013, in the Bangalore-Nanded Express train in the Anantapur district of Andhra Pradesh after a fire broke out in an AC 3-tier coach. In June 2012, thirty-two passengers were burnt to death and at least 25 injured when a coach of the New Delhi-Chennai Tamil Nadu Express caught fire near Nellore.
The authors of a paper published in 2017's Physica A identified two main reasons for the 2010 accidents, reported The Hindu. They blamed a disproportionate growth in railway traffic to railway infrastructure and serious flaws in the scheduling of trains on some routes. Their observations showed that the railway system would not be able to handle traffic on certain routes if all trains were to run as per schedule. Hence, making trains wait at signals is a common practice, which gives way to human error or system failure leading to accidents.
Incidentally, eight of the 11 accidents in 2010 alone took place in the Indo Gangetic Plain (IGP). The authors of the paper find that the IGP hosts some of the most traffic-intensive segments of rail routes — seven out of the 20 that they consider high-traffic.
Former railway minister Dinesh Trivedi in an article for The Indian Express, pointed out that even though the accidents usually involve non-VIP trains, it does not mean that the Rajdhanis and the Shatabdis are absolutely safe. He addresses bankruptcy as the biggest problem faced by the Indian Railways.
"The quality of maintenance isn't being monitored while replacement of LHB coaches is happening very slowly — if Indore-Patna Express had LHB coaches, the casualties would have been less," he wrote.
Speaking to 
CNN
, Trivedi told that the Indian railway system needed a "generation change". "The present system has outlived its utility," he added. We can only hope that the authorities are listening.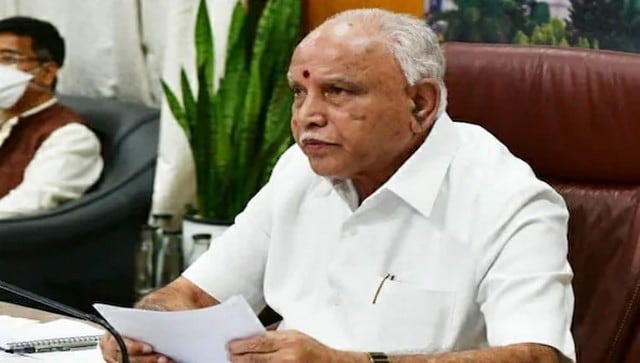 Politics
The 78-year-old Yediyurappa belongs to the older generation of politicians who started their service to the public as a teenager (in his case with the Rashtriya Swayamsevak Sangh) and did not hail from either a political or an affluent family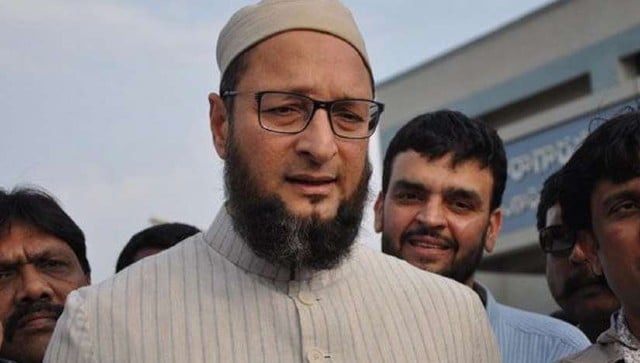 India
Asaduddin Owaisi had earlier announced that AIMIM will contest 100 seats in Uttar Pradesh polls scheduled early next year
India
Sunkara Jnana Prakasa Rao from Krishna district had groomed the dog for over nine years. His family has been observing the pet's death anniversary every year