Transgenders in Kerala continue to face discrimination as poor grasp of issues negate govt efforts
Transgenders in Kerala continue to face discrimination and hostile conditions as poor realisation of transgender issues become visible in Kerala government's half-hearted efforts
None of us would have forgotten reading the news story of Zara Sheikha, the first transgender in India who got the job of a human resources executive at a multi-national company in Kerala. Did we allow Zara's story to have a 'happy ending' with she getting more respect and acceptance from the society? No. Zara's struggle continued even after getting a respected and a paid job.
Zara had to knock at least eight doors during the last few months to get a proper shelter even though she had a decent job and money. "People still see through coloured glasses only. They look at us as sex workers or beggars. They always shoo us away," Zara told Firstpost.
According to Zara, even though the state government has stepped up efforts to help and assist the Lesbian, Gay, Bisexual, Transgender (LGBT) community, she and her friends feel and experience the hardships of living in hostile conditions.
"I earn a decent amount as salary. I am a post graduate. I work in a global company. But still, I had to bring my friend and his wife as a guarantor to get an accommodation with their documents. And that too after marathon discussions with the house owner," Zara said.
Zara was checking in and out of hotels, most often on daily basis, till weeks ago when she finally got a house on rent. Zara's case is not an isolated one. Around 25,000 people from the LGBT community face such discriminations across the state in different forms.
According to a transgender who works at the Kochi Metro, lack of proper support, poor realisation of transgender issues at ground level and hostile conditions prevailing in the society are still the challenges they face.
"We were given job with much fanfare, even (international) news dailies like The Guardian reported it. But just after months of joining (Kochi Metro), a majority of transgender members have left the job," Faisal Faisu, a transgender who works in housekeeping section of Kochi Metro, told Firstpost.
"While some left due to lack of benefits in continuing the job, others left because of the discrimination they faced from the society and at the workplace," Faisu added.
The salary and benefits that are offered to employees, says Faisu, are not sufficient to lead a decent life in a city like Ernakulam where the Kochi Metro runs.
"After all the deductions, we are getting only Rs 8,500. From that Rs 500 will be further deducted as a fee for accommodation. What's left is not enough even to have a decent meal daily," Faisu added.
Out of the 23 transgenders who joined the Kochi Metro, only 11 are still working there.
"I continue only because I don't want people to blame me, saying that I just gave up a 'decent job' provided by the government. We all feel dejected," Faisu said adding that they were outsourced by Kudumbasree, a government initiative to empower women, to Kochi Metro.
"In Kudumbasree, we get paid as women workers who go for work and return home daily. The government has failed to understand that we neither have a home nor get one due to our gender status," Faisu adds.
Building on the policies of the previous government, the Left government in Kerala allocated Rs 20 crore in two successive budgets to fund development initiatives for the transgender community.
Kerala, started the first school for transgenders, first athletic meet for transgenders and even held the first beauty pageant for the transgender community.
However, activists like Mini Mohan say that much of those initiatives look bright on paper, but the reality is different.
"Very sadly, their rights are not at all protected and are neglected by the authorities," said Mohan, who is documenting different periods of the Indian transgender community.
According to Mohan, the Transgender Persons (Protection of Rights) Bill introduced in August last year, contradicts several provisions laid down in the watershed 2016 Supreme Court ruling that stated that transgender people have the right to self-identify.
"A report introduced in the Parliament this July to examine the draft bill on transgender rights notes that the draft law fails to properly protect transgenders from rape and sexual assault," said Mohan, adding that the transgender community remains at risk of arrest and prosecution because Section 377 of the Indian Penal Code criminalises same-sex sexual relations.
"If we dwell into the report we can see that it slams the definition of a transgender person in the bill — 'neither wholly female nor wholly male', 'a combination of female or male' and 'neither female nor male' — as 'unscientific and primitive', and one which 'completely misunderstands trans identities' and severely restricts their right to self-identify," Mini added.
Meanwhile, Rekha Raj, programme manager, women's rights, at Amnesty International India, said that government initiatives should be more affirmative and it's only by organising more awareness campaigns that we would be able to overcome the current situation.
"We should begin from the scratch. For example, we still don't have third gender column for college admission forms or job forms. This is here, where the government can bring in changes," Rekha added.
Last week, a queer parade organised by the LGBT community in Kozhikode, a town in northern Kerala, was disrupted by miscreants and police had to intervene to "rescue" the participants.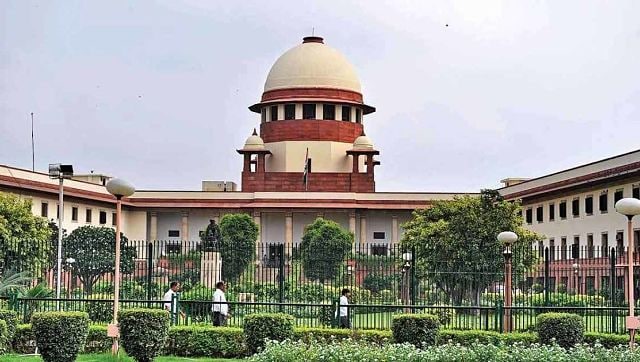 India
The petition claims that the appointment of the panel was made in violation of Article 77, which states that every executive action or order of the Central government has to be taken or issued in the name of the President, and hence unconstitutional and illegal
India
The petition filed by CPM MP from Kerala John Brittas said that the the government has neither accepted nor denied whether the spyware was bought and used by its agencies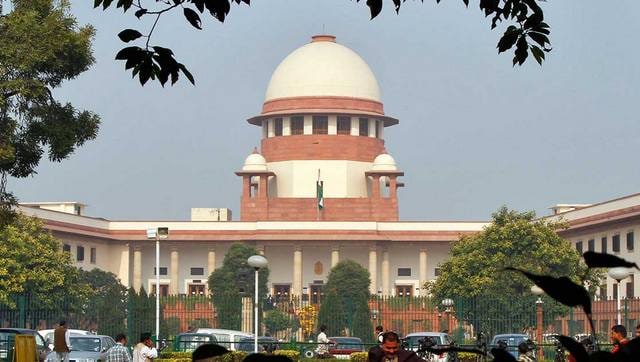 India
The Centre said it has also requested them for submission of reports to the IT ministry on the number of cases booked under Section 66A of the IT Act, and directing them to withdraw any prosecution invoking 66A.