Delhi's drug crisis Part 3: Long-term rehab homes and alternate therapies need of the hour
Hemant Kumar, who was under the influence of addiction for two decades is an example of how long-term treatment can have a hugely beneficial effect for drug addicts.
"Nashe mein Dilli gulabi gulabi si dikthi thi (When I get high, the city of Delhi seems pink to my eyes)," said Hemant Kumar. He came to the capital some time during a two-decade period when he was under the influence of addiction. The addiction started in Gaya, Bihar, the town where the Buddha had once found enlightenment under a tree. Kumar had almost lost a leg to swellings, because on injecting syringes, his body had stopped releasing blood. At 13, he had already started consuming bhaang, milder than marijuana, made from the hemp plant and quite popular in the Indian heartland. "Wahaan Bihar mein bhaang ko prasad maante hain' (bhaang is a religious offering in Bihar)," he said.
From bhaang, Hemant gradually switched to nicotine and then became completely dependent on cannabis. He spent nights on railway platforms and smoked smack in public toilets, and peddled for money that in turn went into buying more drugs. Today, Hemant is out of addiction and back with his family, and he works as a counselor in one of the government-funded rehab centres in Dwarka's Amberhai village in south-west Delhi. Until last year, there were five de-addiction establishments in Delhi. These are situated in urban villages like Nand Nagri (north-east Delhi) and Mahipalpur near the airport. These are partly funded by the government and managed by NGOs. This year, a sixth centre opened up for women addicts in Parda Bagh, in old Delhi. Another one opened up in Alipur near Jahangirpuri, an area along the Grand Trunk road, which is home to a large slum cluster comprising mostly of rag pickers. Hemant says his home in Bihar is also along the Grand Trunk road and called it a popular drug transporting route.
Fifteen years ago, a half-dead Hemant dragged himself to the gates of Navjyoti India Foundation, an NGO founded by Kiran Bedi for, among other things, drug demand reduction, women empowerment and rural development. That was the first time in two decades that Hemant was made a part of a long-term treatment programme, where he was given consistent medication and counseling till he ultimately gave up. Had a community of trained professionals positively engaged with him earlier, he says he wouldn't have lost 20 years of his life. And, the 28-day programme the government hospitals offer doesn't seem to take such perspectives into account.
Three recovering addicts run the Heena Nasha Mukti Kendra at Sangam Vihar in south Delhi for the precise reason that they didn't find a 'long term rehab home' when they were trapped in addiction. Pradeep Sharma, who now works as a life coach at the establishment, said that during his 16 years of addiction, he went into government detox programmes many times. But some detox sessions lasted for seven days and others a fortnight. Mere medicines couldn't keep him off addiction. His family still won't take him back. He finds purpose in making conversations with addicts, talking them out of their problem, and sharing with them the wisdom of his experience.
To develop the cure, it is necessary to first diagnose the nature of the disease. Is drug addiction a health problem or a social justice issue? That's the first question that needs to be addressed, according to Dr Gaurav Gupta, senior psychiatrist at Tulsi Health Care, a psychiatric and rehab centre in New Delhi. Dr Gupta is part of the committee of the Mental Healthcare Bill in which drug addiction is mentioned in bits and pieces among mental health functions. "The problem is that drug addiction again and again falls into the ambit of social justice. The social welfare aspect begins after the addict has been medically cured because there are complications involved," he said. He talked about deadly withdrawal symptoms that a nasha mukti kendra may not be equipped to deal with. "In other countries, this is considered as a medical problem and we need that paradigmatic shift in India too," he strongly believes.
In March 2017, the Ministry of Social Justice & Empowerment issued a press release stating that an IRCA (Integrated Rehabilitation Centre for Addicts) facility ordinarily has a 15-bedded facility to cope with the clients at any given time. 'Centres with a bed capacity of 30 and 50 are also sanctioned in special cases on the recommendation of the States/UTs on the basis of credibility and performance of the NGO during the previous three years. At present, 428 IRCAs are supported by this Ministry.'
Dr Bharat Bhushan is a homeopath who runs the Muskan Foundation, an IRCA facility in Delhi. "Unless we embrace the psycho-social aspect, the treatment will remain incomplete. We follow an international model called Therapeutic Community in which recovering addicts help cure addicts. The focus is on redefining 50 behavioural patterns like resentment, manipulation, stubbornness, backbiting, greed and so on," he said. He also described homeopathy as a wiser alternative. In the last 27 years, he said, he has seen several addicts who took allopathy medicines in detox and later became addicted to them. So, if an addict is given a Spasmo Proxyvon for pain relief, he or she might end up being addicted to the said medicine.
In conversation with Firstpost about the dangers of drug addiction, Kiran Bedi emphasised that the problem of addiction is one that the Ministry of Ayush and practitioners of ayurveda and homeopathy should concern themselves with. "Ayurveda has proven to be a good intervention in managing addictions. Mild addiction may be managed with a combination of Ayurvedic medicine, diet, and yoga. In chronic or more severe cases of addiction, especially substance abuse, panchakarma can be administered to the patient repeatedly," said Dr Geetha Krishnan, head of the Department of Integrative Medicine at Medanta–The Medicity, Gurugram. With the aim of making Ayurveda more transparent and accessible, in May 2017, entrepreneur Ram Kumar launched Nirogstreet.com, the largest database of Ayurvedic doctors. "We work closely with ayurvedic doctors to create evidence-based treatment. Right now, the problem is that the first call of reference in Ayurveda is missing," Ram talked about the need to look at Ayurveda not as a Hindu science but just as a science, which can come to rescue of addicts and society at large.
Find latest and upcoming tech gadgets online on Tech2 Gadgets. Get technology news, gadgets reviews & ratings. Popular gadgets including laptop, tablet and mobile specifications, features, prices, comparison.
World
To Trump, one advisor said, the vice-president had entered 'Sessions territory', referring to Jeff Sessions, the attorney-general who was tortured by the president before being fired
India
Srinagar is totally dependent on supplies of essentials such as petroleum, LPG, kerosene, vegetables, poultry and mutton, as well as other grocery items, from outside via this road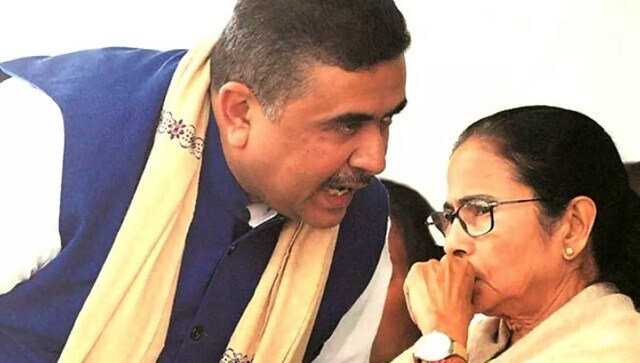 Politics
It is important to remember that Suvendu Adhikari barely got two MLAs to quit alongside him from his 'stronghold' and another three from other districts