Wassenaar Arrangement admits India as member: A diplomatic win, but getting NSG membership remains the real battle
Wassenaar Arrangement admitting India as a member is a win, but the road to NSG membership is a long one; New Delhi should dig in deep and not give up.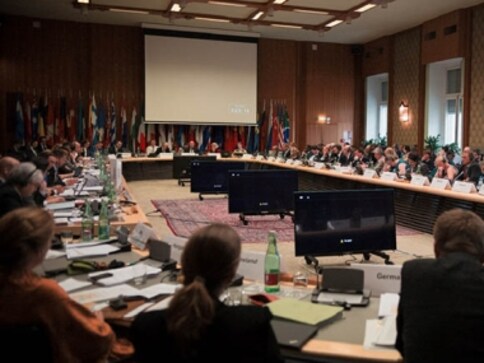 In a significant development, multilateral export control regime Wassenaar Arrangement (WA) on Thursday decided to admit India as its new member, a move that is expected raise New Delhi's stature in the field of non-proliferation and help it acquire critical technologies. The decision follows discussions at the meeting of the grouping in Vienna.
This is an important achievement for many reasons:
Technology boost
For the past many years, India has been a coveted market for foreign defence companies, given the country's desire for military modernisation and upgradation of its internal security apparatus. Yet, many of these companies were hamstrung in their approach because of their respective national governments' compliance with the multilateral arms control regimes, such as WA.
Part of the four important arms control regimes – rest being the Nuclear Suppliers Group (NSG), Missile Technology Control Regime (MTCR) and Australia Group (controlling the spread of chemical and biological weapons technologies) – membership of WA will now give India access to a host of conventional arms and dual-use goods and technologies. This includes, most importantly, a host of 'intrusion software' technologies, which form a part of the mass-surveillance systems.
As this report from points out, WA in December 2013 had amended its export control clauses to deny non-member states many new technologies, including 'intrusion software'. While this was aimed at avoiding the misuse of powerful surveillance technologies by authoritarian and dictatorial regimes, these amendments ended up hurting India as well, which was in the process of strengthening its domestic surveillance regime, post the 2008 Mumbai attacks.
But now that India is set to become a member of the WA, this is a thing of the past.
A win for diplomacy
Getting in the WA is an important landmark for Indian diplomacy, with its diplomats steadfastly working their way through negotiations for the past ten years, with many important countries including the United States, United Kingdom and France, among others.
As part of the 2008 India-United States civilian nuclear agreement, the United States had agreed to support India's entry into all the four regimes mentioned above. Yet the trials and tribulations of the NSG membership make the difficulties of gaining membership of such premier groupings amply clear. If one combines the WA membership with India's recent success at the International Court of Justice, it is certain to elevate its diplomatic profile.
More importantly, the fact that China is not a member of the WA means that, hypothetically speaking, if it decides to apply for the WA membership in the future, India will have a say in the decision – just as currently China has on India's application of NSG membership.
Prestige and status at stake
India is not a signatory to the Nuclear Non-proliferation Treaty (NPT) and that has made India a perennial non-nuclear-weapons state – at least as per the NPT terminology. Many of these regimes were constituted specifically targeting India. So, while rest of the international community termed these regimes as 'technology control regimes', India viewed these as 'technology denial regimes'.
Yet, here lies the irony. India has an impeccable non-proliferation record, despite not being a signatory to the NPT. There is a global recognition of India's responsible behaviour as a nuclear weapons state and its potential contribution to the maintenance of nuclear norms.
So, the United States and Europe appreciating that efficacy of these regimes would face credibility crisis without India's participation. Membership to the MTCR and WA is reflective of this thinking, with a direct bearing on India's standing at the high table of global diplomacy.
Yet, this is not the time to rest.
With great success come greater challenges. The battle is only half won if we fail to secure NSG membership. And herein lies our challenge. While membership of the Australia Group is easier, it makes no sense without entering the NSG.
China is not going to budge from its position, just because India has gained entry into the WA. In fact, post-WA and post the Doka La crisis, one can expect a further hardening of the Chinese stand on India's NSG bid.
Yes, the Chinese behaviour is unfortunate but not completely off the mark when it comes to the great power politics. This means that the road to NSG membership will be a long one and India should dig in deep and not give up. How and when will be best left to and decided by India's South Block mandarins, who have played this game long enough.
Explainers
Mohan Bhagwat's visit to the Kasturba Gandhi Marg mosque at the heart of the Delhi – his second meeting with Muslim intellectuals over the past month – comes amid an unprecedented outreach to the minority community by the RSS chief and in the backdrop of the Gyanvapi mosque row
Explainers
While the RSS, the ideological fountainhead of the BJP, bid goodbye to khaki shorts in favour of trousers in 2016, that hasn't stopped its opponents from taking aim at arguably its most famous symbol
Explainers
Mahsa Amini slipped into a coma and died while in police custody in Tehran. The 22-year-old, visiting the capital with her family, was detained after the 'morality police' took issue with her headscarf. Her death has led to widespread anger with Iranian women leading protests