Violence against Dalits: Fresh reports of atrocities highlight growing anger, outrage in community
Young leaders of a nascent group of middle-class Dalits think and act differently from veteran leaders when it comes to the violence they face.
Even as we continue to hear accounts of the violence that Dalits face every day, there is a growing sense that the community — especially the younger generation — is being pushed inexorably towards frustration and anger.
Filmmaker Pa Ranjith's Rajinikanth-starrer Kaala, which is only his fourth movie, articulates the pent-up emotions of a young, disadvantaged and excluded urban slum community in a battle for land, dignity, and identity. It also highlights concerns that mainstream commercial or art-house films fail to even hint at — caste and street-level cultural expressions of the youth of urban slums and their lives, struggles, and aspirations. Kaala will be discussed for the next few months, but its impact is likely to last at least a generation.
Around the time the movie was released came the harrowing, but all too familiar, news from Kachanatham village in Tamil Nadu's Sivagangai district — three young men were attacked and killed in cold blood one evening as the residents of the Dalit-majority village were watching a popular television serial. Their power supply was cut off, and armed with swords, the assailants swung out indiscriminately at the group gathered at the house of one of those who were killed.
One of the victims, 31-year-old Shanmuganathan, was an MBA graduate who had given up work in the formal sector and taken up farming on his family's land. He had also dug a deep borewell recently to ensure water supply to his farm and to those of others. It is still unclear what motivated the assailants to kill him.
This violent denouement was a result of the resentment a handful of oppressive upper-caste families held against a few Dalit youths in Kachanatham for taking up government jobs and emerging as leaders in the village. Just a few days before their deaths, a police complaint had been filed after a youth from an upper-caste abused some Dalit men after driving a motorcycle rashly too close to them. The police, however, did not take any action.
Atrocities against Dalits
Around the same time came a report from Telangana's Sircilla district that two Dalit men — 62-year-old Yellaiah and his 40-year-old son Shekar — had been hacked to death. They were killed on their small plot of land — just 32 guntas or about three-fourths of an acre — in Kandikatkur village after they decided to prepare it for tilling for the first time after winning a case in the high court confirming their title to the land. Devaiah, a member of the dominant Mudiraja community, had illegally laid claim to the land. The police and local revenue officials had colluded with him to try and defraud the Dalit family of the plot that rightfully belonged to them.
In Meerut, three minor boys — two 12-year-olds and one 15 — have been in jail since 2 April, the day Dalits held a nationwide bandh to protest against a Supreme Court order diluting the Scheduled Castes and Tribes (Prevention of Atrocities) Act. They were taken from the streets while running errands for their families. Their Aadhaar cards prove their ages, but a report in The Wire says that they have been booked along with a number of men with serious charges.
In one of the most heart-rending cases in recent months, two 14-year-old Dalit boys were stripped and beaten in public in Jalgaon in Maharashtra for swimming in a well that belonged to a non-Dalit.
"In the violence that erupted on 2 April, members of the upper-caste were involved," said social activist and Dalit leader Sushil Gautam. "The police had arrested them on the spot but later released them due to pressure from the BJP. Releasing the upper-caste members and leaving the Dalit boys behind bars for two months only shows the two-faced nature of the administration. All this is being done to break the social and political movement of Dalits. A Manuwadi judiciary is also involved in it."
Gautam also emphasised that Dalits and their leaders were being "implicated in false cases so that they are unable to build a future". "Those wearing T-shirts with Baba Saheb's (BR Ambedkar's) image on them were arrested (on the day of the protests)," he added.
Shameful conviction rates
Madurai-based NGO Evidence, which monitors the state of the human rights of Dalits in southern Tamil Nadu, has held public hearings on cases of violence against Dalit women in Tamil Nadu. The executive director of the NGO, Kathir, said that in every case of rape, murder or other violent acts including torture and mutilation, there were two common threads — inactive police, law and order machinery and administration on one hand and the woman or her family's struggle for access to land or livelihood. The oppressors who perpetrated the crimes were either granted bail quickly or never arrested, with the police claiming that they were absconding even though they could be seen going about their lives.
Dalit women and girls are often the targets of hate crimes. Access to justice has been abysmal, with conviction rates at a measly 16.8 percent. Crimes against Dalits usually see half the conviction rate of the overall rate of conviction of crimes. Experts and activists say that low conviction rates and lack of prosecution of such cases of atrocities are the reasons why crimes against Dalits continue to rise, according to a DNA report.
In all the cases mentioned above, we see a common pattern of the police, courts and administration treating perpetrators of crimes against Dalits with impunity.
In fact, the case from Tamil Nadu's Kachanatham, which has just one family from the dominant caste, shows the state of the community, as highlighted by statements from Dalits in the village. "We dare not react to their harassment as their clansmen will attack us severely," said a Dalit man from the village. This indicates that their fear of retaliation, and the fact that the local police will never act on their behalf, is the primary reason for the continuing trend of violence against Dalits and the fear that stalks the lives of Dalits countrywide even today.
Possible signs of change
Will we see change any time soon? Will the fact that the administration does not respond to appeals for help from Dalits, despite stringent laws, continue to cause them to live bereft of hope for justice?
There are signs that portend change, but many are still unsure of which way the wind will blow. The cases highlighted above all seem to point in only one direction — towards despair and hopelessness — but a few trends seem worth keeping an eye on.
Jignesh Mewani, an activist, lawyer, and newly-elected MLA, came into the limelight in July 2016 after organising a countrywide march to protest the horrifying beating of four Dalit boys in Gujarat's Una for skinning a dead cow. The four were tied to a jeep and thrashed while an accomplice filmed the act. Their idea was to terrorise the Dalits, but it had the opposite effect unexpectedly.
Dalits in Gujarat all resolved to not move carcasses of dead animals and also scattered truck-loads of bones in public places such as bus stands and offices of district collectors, to the dismay of the public. This was a first-of-its-kind protest by Dalits in India.
In western Uttar Pradesh, there is a large group of enthusiastic young men who call themselves the Bhim Army and run around 300 schools in the region. They shot to prominence in 2017 after opposing the forceful procession of Rajputs who had tried to garland a statue of Maharana Pratap in the same area as the Bhim Army in Saharanpur, resulting in clashes that led to the death of one Rajput and one Dalit.
Bhim Army co-founder Chandrashekhar Ravan, a lawyer, was arrested under the stringent National Security Act, because of which he remains in police custody despite a high court ordering his release. When his colleague Pradeep Narwal went to meet Ravan, he said: "My greatest desire is to work for society, but the BJP is making sure I never leave prison. I cannot appear to be despondent or break down for the simple reason that the spirit of my community has been broken so often that there is only one option left for us now — to struggle."
In one of India's best universities, known for its humanities, language and science departments, student politics was alternately dominated by unions affiliated to the Left Wing and the Akhil Bharatiya Vidyarthi Parishad, which is the student wing of the Rashtriya Swayamsevak Sangh. However, in recent years, there has been a relatively new entrant in the field — the Birsa-Ambedkar-Phule Student's Association (BAPSA), whose nominee narrowly lost the post of student union president a few years ago.
BAPSA and similar other student bodies comprised mostly of students from the Dalit, Adivasi or other backward classes (OBCs) are now active in a number of university campuses in the country. Professor Kancha Ilaiah Shepherd, who is known for his anti-caste stance and critical analysis of Indian socio-political realities, said that the unprecedented all-India bandh that Dalits had organised on 2 April to protest the Supreme Court's order diluting provisions of the SC/ST Act — to protect government servants against its perceived abuse — was a sign of a 'Dalit Spring' spearheaded by middle-class educated Dalits who were beneficiaries of the constitutional provision. The professor believes that they fully understand the welfarist option the Constitution offers them, though the large OBC population in the country has not been able to enjoy the experience as much.
The Dalit protest on 2 April was widely perceived as successful and peaceful, even though 13 people died and some activists were arrested and tortured, said former Uttar Pradesh chief minister and Dalit leader Mayawati.
Those opposed to the constitutional reservations for Dalits had organised a retaliatory bandh on 10 April. It passed without any fanfare or wide support primarily because BJP-run governments had heightened security and suspended internet services for several hours in their states. Clearly, this anti-reservation bandh had received only partial support. Subsequently, the Centre passed and formalised an ordinance against the Supreme Court's decision.
Dalit politics ahead of 2019 elections
The next 12 months are crucial for several reasons, one of the top ones being that this period immediately precedes the general elections in 2019. Dalits form about 14 percent of India's population, ranging from 32 percent in some parts of Punjab to around 12 percent in other parts such the North East. This gives the BJP reason to do its best to try to gain the trust of the Dalit community.
Will we see a new form of election strategy especially where residents are dissatisfied with the services to their constituents? The electorate seems in no mood to relent, with activists pushing the government to end the trend of shielding those behind crimes against Dalits.
Young leaders of this nascent Dalit community think and act differently from veteran leaders. We have the likes of Udit Raj, Ramdas Athavle, Prakash Ambedkar and others on one hand, who are part of the formal political processes, and on the other, we have Jignesh Mevani, Chandrashekhar Ravan and other young leaders from movements like the Bhim Army. We also have bards from the Kabir Ekta Manch who keep the tradition of folk theatre alive along with musical protests. Although Mevani is now an elected representative, he continues to be active in Dalit movements.
The call to end impunity to perpetrators of crimes against Dalits is being taken forward steadily, even as protests and resistance rise across the country. Is there enough outrage brewing in the community to feed a large-scale uprising? We will have an answer in the next few months.
Find latest and upcoming tech gadgets online on Tech2 Gadgets. Get technology news, gadgets reviews & ratings. Popular gadgets including laptop, tablet and mobile specifications, features, prices, comparison.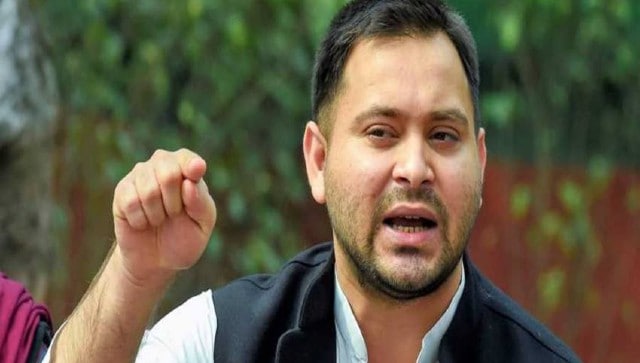 Politics
The RJD leader said that the Mahagathbandhan will point out "discrepancies" to the Election Commission, and would explore legal remedies if the polling body did not satisfactorily address its concerns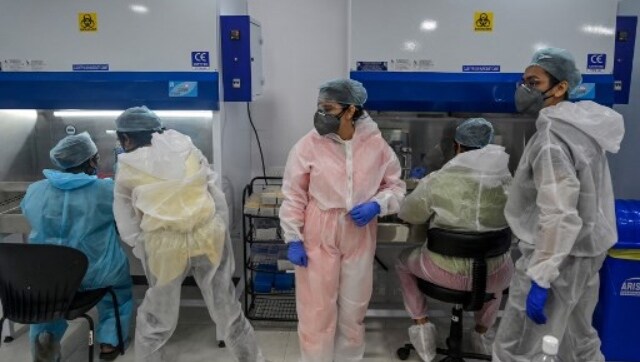 India
While experts say that rapid antigen tests can help countries with out-of-control outbreaks, India's practice of conflating the data from rapid tests and RT-PCR tests risks painting an incomplete picture of its infection rates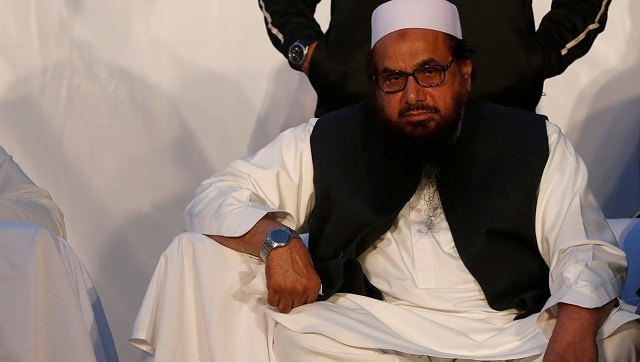 World
Saeed has been in and out of house arrest since 2008, with the courts setting him free after the State seemed unable to frame charges