Vijay Mallya's arrest, bail in London: Liquor baron proves why he isn't easy catch for Narendra Modi govt
The next big challenge for banks and government lies in ensuring a follow up action against Mallya and get the baron extradited at the earliest
It took only about three hours for liquor baron Vijay Mallya to secure a bail after he was arrested by London police earlier in the day. When the news of Mallya's arrest was still breaking, the Westminster Court granted him bail and the liquor King didn't waste  any time to tweet out his victorious statement. "Usual Indian media hype. Extradition hearing in Court started today as expected," Mallya said in his tweet. According to media reports, Mallya will next appear before the London court on 17 May, and the judiciary will decide on the merits of India's request for extradition. Mallya has made it clear that he will continue to pursue his legal fight against the extradition. Whether the Indian government and investigating authorities manage to push the billionaire's extradition is something one needs to wait and watch. But, for now, Mallya has proved yet again why he isn't an easy catch for Narendra Modi government no matter how Indian government push hard to bring him back.
Having said that, Mallya's arrest is a victory, though short-lived, for Modi government. It's been just over a year since liquor baron Vijay Mallya left India to UK triggering panic among 17 Indian banks to whom he owed Rs 9,000 crore. The money was lent by banks to Mallya's now defunct airline, Kingfisher Airlines, on the personal guarantee of the billionaire. Since then, Mallya has appeared in public extremely defiant about his stance and has publicly showed his determination to fight the banking system and investigative agencies. He openly challenged the lenders in various courts. In his rare interactions to media since then, Mallya had repeatedly shown his defiance and blamed the Indian government, security agencies and bankers for wrongly targeting him. "By taking my passport and arresting me, they aren't getting any money," Mallya said in one of his interviews.
Soon, the Kingfisher-Vijay Mallya case emerged as a major test for the Indian banks—something that had the potential to send a major signal for the rest of the wilful defaulters owing significant money to banks. After all, Kingfisher-Mallya was only one case in a big corporate defaulters' club. During the course of investigation, investigators had clearly established that Mallya had diverted money to his group companies and defrauded banks about his commitment with respect to the use of the borrowed money. But, they lacked strong evidences in the initial stage of investigation which emboldened the billionaire.
The Modi government has been constantly putting pressure on the UK authorities to arrest and deport Mallya. This was very difficult since, as mentioned earlier, there was no solid evidence against the billionaire to establish an element of criminality. This is one reason the Central Bureau of Investigation (CBI) and the Enforcement Directorate went slow in the Mallya case and why India's demand to deport Mallya was denied by UK authorities.
At some point, it appeared like India will never have luck in bringing the billionaire back to the home and force him face the law of the land. Also, several local courts had issued summons against Mallya. But, none of this worked well against Mallya. During the course of legal battle with banks, Mallya had cleverly used the legal system to his advantage to delay the recovery process. The turning point in Mallya's case that led to his arrest today happened last month, when India set in motion the process of extradition of Mallya and the British government certified India's request and sent it to a district judge for further action.
How Mallya made 17 banks 'bakras'
The Kingfisher Airline, grounded in 2012, never made profit in its eight years of operations. But, the airline was generously assisted by the lenders both in the form of fund and non-fund support. When Mallya approached the group of lenders for further lending in 2010, there was serious differences of opinion among the group of senior bankers in SBI, and other banks in the consortium, on why should they lend to the airline again. But, the majority decision was to take the big risk again and lend to Mallya relying on his personal guarantee.
"It was, in a way, throwing good money after bad (since the KFA exposure was already stressed)," one banker had told this writer in March last year. "But, if we didn't do that at that point, the exposure till then would have gone bad instantly. No one wanted that to happen. There was no option before us," said the official. But, everyone knew what was in the store, though no one said anything in the discussion room. "The mood was partly that of helplessness and partly optimism," the banker had said.
Bankers were optimistic because Mallya himself was hopeful of turning around the airline, even though the entire aviation industry was groping in darkness. Ironically, however, despite Mallya's optimism, everyone saw the writing on the wall.
In March 2012, Kingsiher halted its international operations to Europe and Asian countries and cut down local flights to 110-125 a day with a fleet of 20 planes from 340 flights earlier to save money. By October 2012, the bird flapped its wings for the last time. Since then, it hasn't seen the skies.
Kingfisher, once the second-largest airline in India, had little chances of resuming its operations since the necessary regulatory approvals were not in sight and its balance sheet was bleeding. The company's losses had widened to Rs 2,142 crore for its fiscal fourth quarter ending in March 2013, compared with a net loss of Rs 1,150 crores a year earlier. The accumulated losses as of March 2013 stood at a whopping Rs 16,023 crore.
What lies ahead?
Now that Mallya has managed to secure bail immediately after his arrest, it is obvious that banks aren't getting their money anytime soon. There is a long court battle pending in India between the billionaire and the lenders. A good case in point is the Sahara case, where the recovery from the promoter is pending for at least seven years despite the group possessing enough assets to repay the dues. However, in Kingfisher's case, there is very little assets left for banks to recover their dues. The only way to recovery money is to force Mallya pay from his pocket.
So far, banks have not made any major progress in recovering money from Mallya. Recently, the Kingfisher Villa in Goa was sold to a Mumbai-based businessman for Rs 73 crore. It was after three failed auctions, the 12,350 square foot villa was sold by banks to actor-producer Sachiin Joshi. But this is too small a recovery compared to the amount (Rs 9,000 crore) Mallya owes to banks.
The next big challenge for banks and government lies in ensuring a follow up action against Mallya and get the baron extradited at the earliest. Mallya's arrest will send a strong message to other crony-promoters who have been fooling the banking system, and, of course, will give some hopes to banks, which have been made 'bakras' by the billionaire, of getting their money back. But, there isn't an easy victory against the battle with the liquor King.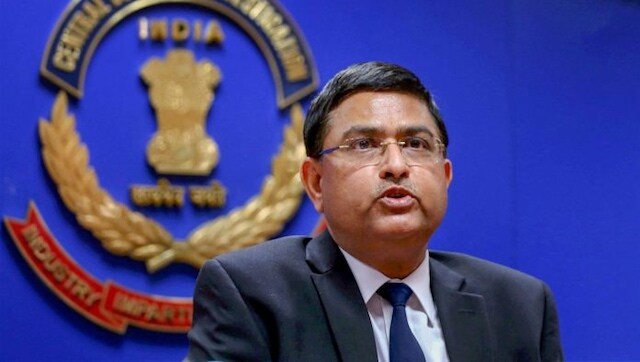 India
In 2018, Asthana was in the news when he was engaged in an unsavoury spat with the then CBI Director Alok Verma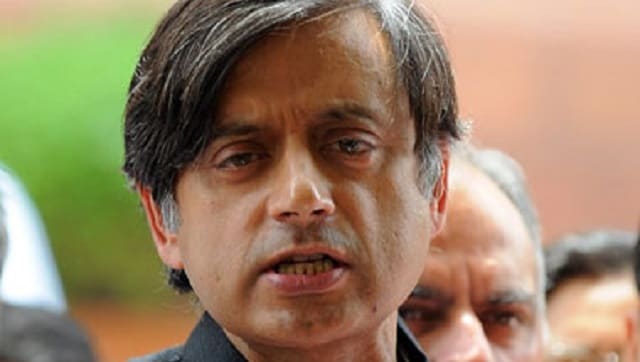 India
The 32-member Parliamentary Standing Committee on IT is scheduled to meet on Wednesday, for which the listed agenda is "Citizens' data security and privacy"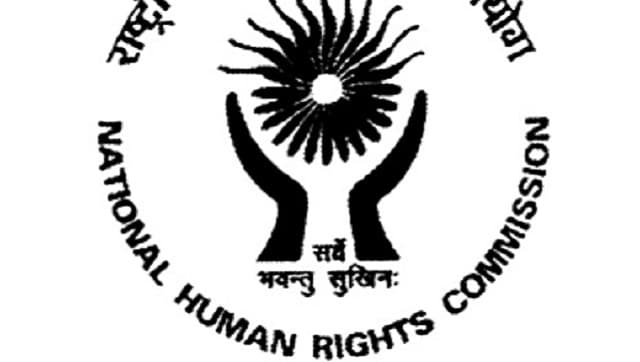 India
"This was retributive violence by supporters of the ruling party against supporters of the main Opposition party," the NHRC committee said in its scathing remarks