Vietnam envoy warns Quad not to 'gang up'; Hanoi's position reflects growing convergence with New Delhi
Vietnam is involved in maritime disputes with China in the South China Sea, but has been steadfast on resolving issues through dialogue on a one-on-one basis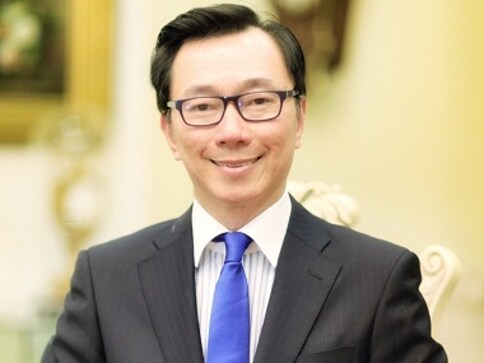 "If any country wants to gang up, use force or trying to use force, then it goes against the position of Vietnam," said newly-appointed Vietnamese Ambassador to India Pham Sanh Chau on Thursday, in response to a question about his country's view on the India-Australia-Japan-US quadrilateral or 'Quad' as it has been dubbed.
At first glance, this looks like quite the snub from one of India's most important partners in Southeast Asia. First glances are deceptive, particularly in this case, so it's well worth taking a closer look.
Chau, who presented his credentials to President Ram Nath Kovind on Tuesday, was quoted by news reports as saying, "Vietnam welcomes any initiative for maintenance of peace, security, freedom of navigation and overflight in the region. However, we do not want to see a military alliance formed because we believe that it is not conducive to the security environment in the region." His remarks came in the wake of this week's spree of summits — most importantly, the East Asia Summit — and sidelines meetings in Singapore. Among these, was a meeting of the Quad.
It's instructive, at this point, to examine the sort of statements that emerged from Quad members following their meeting on Tuesday. As this article explains, India's takeaways from the four-country meeting seemed a lot more restrained than those of Japan and the US. The author notes, "There is an almost deliberate attempt on India's part to play down the security angle of the quadrilateral meeting and place it within the larger context of ASEAN primacy. The subtext is clear: Any third nation (read China) need not feel threatened."
That is essentially the position reiterated by Chau two days later.
Vietnam, which like many of its neighbours in the region, is involved in some sort of maritime or territorial disputes with China in the South China Sea, has been steadfast on resolving issues through dialogue on a one-on-one basis. This dovetails nicely with India's position that rejects the interference of third parties in disputes. Also, much like Hanoi, New Delhi too has a desire not to ruffle any more feathers in Beijing than it absolutely has to.
Furthermore, it is worth noting that unlike India, Japan, Australia and the US, Vietnam actually sits in the heart of the Indo-Pacific — a maritime zone that the Quad seeks to safeguard. Implications of a 'ganging-up' on China will be felt most acutely by countries in the 'theatre' and it is therefore important for the Quad to take them on board with its plans. Among the countries in the Indo-Pacific, Vietnam is arguably among the most important in India's scheme of things.
Chau, in a recent interview, stated, "(The) India-Vietnam strategic partnership is the key to maintaining peace and stability not only in Southeast Asia but in the entire Indo-Pacific region." This vision is reflected in the recent joint statements issued by the two countries, as also the growing defence and security ties between the duo. With Kovind set to arrive in Vietnam on Sunday in what will be the third high-level meeting between the two countries this year, convergences and commonalities between the two countries look likely to grow.
Explainers
Experts say SVB's failure is likely to affect Indian start-ups in the short term when it comes to funding and making payroll. A major impact of the 'contagion' on Indian banks or the banking system is unlikely
Explainers
Iwao Hakamada was in 1966 accused of robbing and murdering his employer and his wife and children. The 87-year-old, who spent nearly 50 years on death row, was released from prison in 2014 after a court ruled investigators could have planted evidence. Now, the high court has ordered a new trial
Explainers
A native of Zhejiang province, the 63-year-old Li Qiang is an acolyte of Xi Jinping. Qiang is the former party chief of Shanghai and his elevation was earlier in doubt over his handling of the two month-lockdown in the financial hub last year