Vice President Hamid Ansari says universities must be defended as free spaces
Freedom of our universities has been challenged by narrow considerations & there is a need to defend them as free spaces, Vice President Hamid Ansari said.
The freedom of our universities has been challenged by "narrow considerations" and there is a need to defend them as "free spaces" and as sources of renewal of liberal values, Vice President M Hamid Ansari said on Saturday.
"In a period of rampant distrust of matters intellectual, there is an imperative need to defend the universities as free spaces, as independent, critical repositories of knowledge, and as sources of renewal of liberal values that provide avenues of social mobility and equality to people," Ansari said.
Delivering the 66th convocation address at the Panjab University in Chandigarh, the Vice President said that recent events in our country have shown that "there is much confusion about what a university should or should not be".
The freedom of our universities has been challenged by "narrow considerations of what is perceived to be public good," Ansari said.
The rights to dissent and agitation are ingrained in the fundamental rights under our Constitution, which set out a plural framework and refuses any scope to define the country in narrow sectarian, ideological or religious terms, he said.
"Except in cases of illegal conduct or violence, a University should never seek to silence or influence faculty members or students to adopt or renounce any particular position. Indeed, universities should take all legal action necessary to defend their academic integrity and freedom," he emphasised.
The strong words from Ansari come in the backdrop of a raging debate about incidents in educational institutions including a recent clash at Delhi University's north campus between students belonging to the RSS-backed ABVP and the Left-affiliated AISA.
A university must foster an environment that prizes intellectual freedom, Ansari said. "Intellectual dissent has the power to clarify differences and elucidate competing assumptions. It enables each of us to recognise the strengths and weaknesses in our thinking," he added.
He said a university has the responsibility of speaking out without the fear of intimidation or giving offence, even at the cost of inviting protests.
"Not doing so would be to deviate from the path of rational enquiry and undermine our curiosity about the world by embracing ill-defined orthodoxies, which would impoverish our pursuit of knowledge," Ansari said.
The Vice President said academic freedom is the foundation of a university's mission to discover, improve, and disseminate knowledge. "This is to be done by examining different ideas in an environment that encourages free and scrupulous debate. The ideas, no matter how uncomfortable or disturbing to the accepted status quo, can and must be challenged, modified and even discarded - on their merit, but may never be muted or suppressed," he said.
Ansari added that academic freedom requires a robust tolerance for disagreement and criticism, a willingness to have one's assumptions questioned, and openness to new ideas that may prove offensive.
This tolerance always has the potential to conflict with other virtues and causes, so it needs to be defended repeatedly and vigilantly. "We need to revisit these commitments today because we are again in a climate that questions the value and scope of academic freedom," Ansari said.
"We need to remind ourselves of the democratic aspirations of pragmatic liberal education while recalling that 'our finest universities help fulfil the dreams of our best selves as a people'," Ansari said.
Strong intellectual work can only be done in an atmosphere where scholars feel free to take risks, challenge conventions, and change their minds, he added. The Vice President said that a university has to be more than a mere polytechnic. Even in disciplines with obvious professional connections, the university should first aim to build a profound understanding of the discipline, he added.
Ansari said that a university has the twin responsibility of providing instruction on matters of intellectual importance and conducting research on those very matters. He underlined the important role of social research in questioning and deconstructing 'social and cultural mythologies' that circulate and proliferate in any society, especially during phases of change and uncertainty.
Ansari also said that the University has become not only a catalyst of scientific and economic change but also vehicle of equalisation of chances and democratisation of society.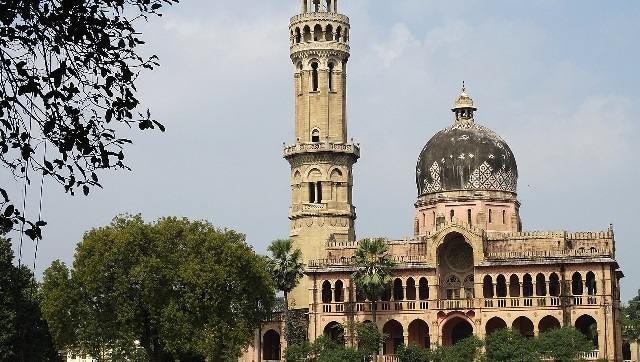 India
Additionally, those who are filling in the Allahabad University application forms are requested to check the eligibility criteria before applying for the desired course.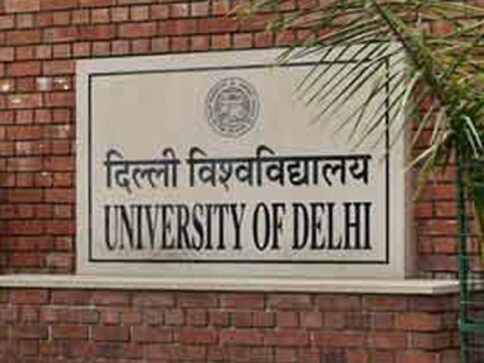 India
Eligible candidates can apply for admission till 13 October and pay the fee till 15 October, 5.00 pm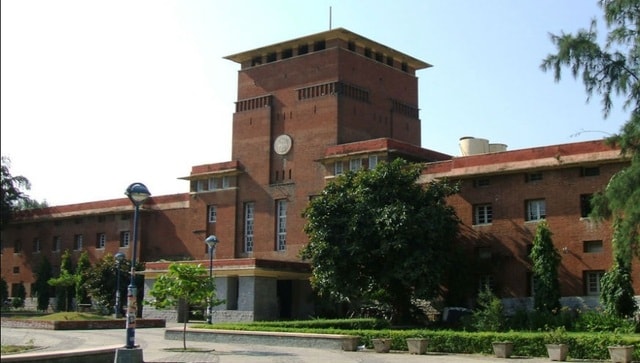 India
The university will release the lists for Science, Commerce, Arts steams. Before DU releases the list, the affiliated colleges will also share their respective second cut-off.