Uttar Pradesh to play significant part in India's transition to $5 trillion economy, says CM Yogi to Network18
CM Yogi expressed optimism for the current trajectory, noting that Uttar Pradesh's growth rate ranges between 13 per cent to 14 per cent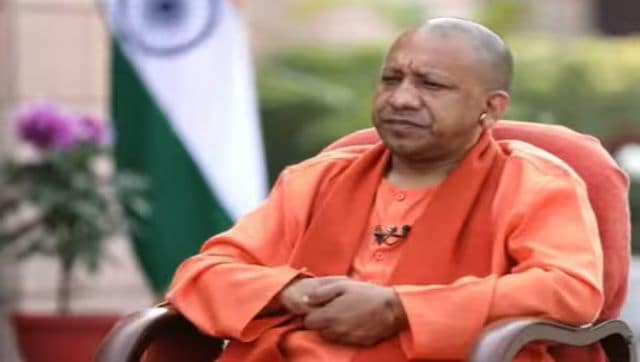 Yogi Adityanath, the chief minister of Uttar Pradesh, said on Sunday that Prime Minister Narendra Modi has guided the state's progress.
In an exclusive interview with Network18 Group Editor-in-Chief Rahul Joshi, the chief minister stated that Uttar Pradesh was on its way to becoming a $1 trillion economy, despite the fact that the coronavirus epidemic had temporarily halted progress.
"Now the country and state have emerged from coronavirus," CM Yogi said, adding that if India had to reach its destination of becoming a $5 trillion economy, Uttar Pradesh would play a pivotal role in the journey.
CM Yogi expressed optimism for the current trajectory, noting that Uttar Pradesh's growth rate ranges between 13 per cent to 14 per cent.
"Uttar Pradesh has the country's most fertile land," he said, expressing optimism about the opportunities that lay within the state.
Yogi elaborated on the state's economic changes, claiming that under PM Modi's direction, the state's Gross Domestic Product (GDP) and per capita income had doubled. "We faced challenges due to COVID-19, but state recovered from this crisis," he said.
"If the country has to achieve its goal of becoming an economy of $5 trillion, then the role of Uttar Pradesh will be big. Uttar Pradesh has capabilities to grow in the agricultural and MSME sectors due to massive manpower," the chief minister said.
"Uttar Pradesh has 96 lakh units for MSME Sector," he said, adding that the state has a lot of scope for employment.
Read all the Latest News, Trending News, Cricket News, Bollywood News,
India News and Entertainment News here. Follow us on Facebook, Twitter and Instagram.
Explainers
Ex-US president Donald Trump failed to disclose gifts worth $250,000 given to the First Family by foreign leaders, including $47,000 from Indian leaders. Among the gifts were cufflinks by Prime Minister Modi, a rug by former President Kovind, and a vase by Uttar Pradesh CM Yogi Adityanath
Entertainment
In conversation with Nandita Das on Zwigato and why she was compelled to tell the story of working people who are a very important part of our life.
Entertainment
In an exclusive interview with Firstpost's Lachmi Deb Roy, actor Shahana Goswami, talks about how often she orders from outside through an app, working with Kapil Sharma and Nandita Das.