Utkal Express derailment: Train traffic has been restored in Khatauli, says Indian Railways
Rail traffic in Khatauli, suspended after a derailment, was restored on Monday, with the first train leaving the spot at 1:21 am, the Northern Railways said
New Delhi: Rail traffic in Khatauli, suspended after a derailment, was restored on Monday, with the first train leaving the spot at 1:21 am, the Northern Railways said.
The Meerut-Muzaffarnagar-Saharanpur rail section was affected after 13 coaches of the Utkal Express derailed on Saturday evening, killing 22 people and injuring 156.
"The 54542 Ambala Meerut city passenger train passed Khatauli at 1:21 am today," the Railways said in a press release.
In a move described as "unprecedented", the Railways on Sunday sent on leave three top officials, including a secretary-level Railway Board member, suspended four officers and transferred a track engineer.
Member (engineering) on the Railway Board, Northern Railway general manager and divisional regional manager (Delhi) were asked to go on leave.
The four officials suspended were a senior divisional engineer, an assistant engineer, a senior section engineer responsible for track maintenance and a junior engineer.
The Commissioner Safety is expected to reach Khatauli this afternoon and begin a probe into the accident.
Find latest and upcoming tech gadgets online on Tech2 Gadgets. Get technology news, gadgets reviews & ratings. Popular gadgets including laptop, tablet and mobile specifications, features, prices, comparison.
India
As many as 45 doctors and 160 paramedics from the paramilitary forces are in Delhi for deployment at the DRDO hospital and at a COVID care centre in Chhatarpur, the MHA said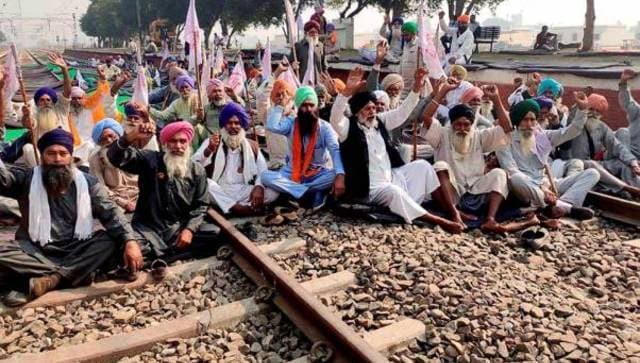 India
The trains will be the first to operate in the state after almost two months of being suspended due to protests by farmers over legislations passed by the Parliament