Utkal Express derailment: UP Police says no proof of terror angle in accident, day after Railways suspended 3 top officials
Uttar Pradesh police said till now there was no proof of any terror outfit's involvement in the derailment of the Utkal Kalinga Express at Khatauli.
Lucknow: Uttar Pradesh Police's ADG (Law and Order) Anand Kumar on Sunday said till now there was no proof of any terror outfit's involvement in the derailment of the Utkal Kalinga Express at Khatauli in which 22 people lost their lives.
"The ATS is camping there since Saturday. As per investigations done till now, there is no concrete evidence pointing to the role of any terror outfit's involvement in it," Kumar said.
"Chances are that the derailment may have occurred due to some other or technical reasons," the ADG said.
Cracking the whip, the Railways on Sunday sent its three top officials, including a secretary-level Railway Board official, on leave. It also suspended four officials and transferred one in the wake of incident which appeared to have been caused by negligence.
The action was taken on the basis of an internal report which is learnt to have said that the rail track was found cut by a hacksaw and as a result there was a gap in the tracks, according to officials in the know. The report also said that the fish plate and the nut bolts on a section of the tracks were not fixed properly, they said.
The train, which was on its way from Puri in Odisha to Haridwar in Uttarakhand, had 23 coaches, of which 13 derailed at Khatauli in UP, RN Singh said earlier in the day. Six coaches of the train, which was running at a speed of over 100 kmph, were severely damaged, he added. One coach crashed into a house.
Survivors were rescued and bodies pulled out till late Sunday night and rescue operation by the National Disaster Response Force got over at around 3 am. Principal Secretary (Information) to the UP government Awanish Kumar Awasthi said 156 people were injured in the derailment and many among them remain critical.
More than 50 injured passengers have been discharged after medical treatment while free medical treatment of another 102 injured passengers is in progress, UP Cabinet minister Satish Mahana told PTI in Lucknow.
Railway Minister Suresh Prabhu this morning had directed Railway Board Chairman to fix responsibility on "prima facie evidence by the end of day".
"Prime facie, it seems maintenance work was being carried out on the tracks.... Some maintenance work was going on, which might have caused the derailment of Utkal Express," Member (Traffic) of the Railway Board, Mohd Jamshed said. He said a probe would reveal if any maintenance work was being done on the tracks without permission.
"Prima facie, the information is that there is divisional responsibility involved if work was being done without seeking permission. By this evening we will know if any of our staff was responsible for this," he said.
It was not "clear" what kind of work was going on at the site, the official said.
India
Villagers said the temple was constructed five days ago by one Lokesh Kumar Srivastava with the help of donations from local residents
India
The next Lok Sabha polls could be announced sometime in March 2024, which could be held under Kumar's watch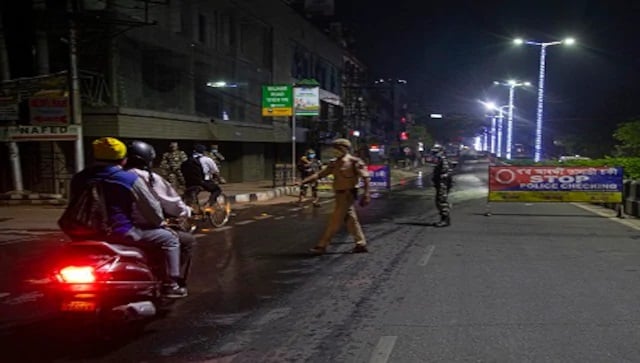 India
During marriages and other functions, a maximum of 50 people will be allowed at both open and closed venues. Only 50 people will be allowed in a religious place at a time.