UPJEE Polytechnic 2020: Admit card for joint entrance test to be available from 8 July at jeecup.nic.in
The UPJEE (Polytechnic) 2020 for Group A will be held on 19 July from 9 am to noon.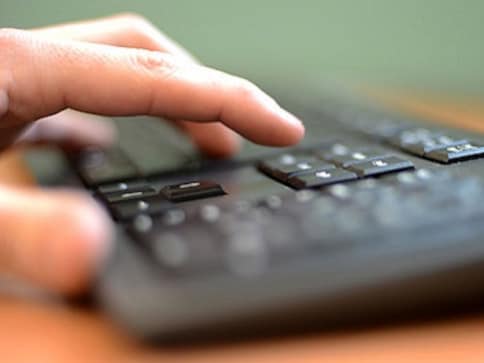 The Joint Entrance Examination Council, Uttar Pradesh has announced that the admit card for the Uttar Pradesh Joint Entrance Examination (Polytechnic) 2020, or UPJEE 2020 will be available for download from 8 July. The UPJEE 2020 exam is scheduled to be held between 19 and 25 July.
According to the UPJEE website, admissions to various Engineering Diploma, Management and Post Diploma courses for the 2020-21 session will be given based on the marks obtained by the candidates in the entrance exam and online counselling.
The UPJEE (Polytechnic) 2020 for Group A will be held on 19 July from 9 am to noon. For Group E, the exam will be held on the same date from 2:30 pm to 5:30 pm. The exams for Groups B, C, D, F, G, H and I will be held on 25 July from 9 am to noon.
The Group K1 to K8 exams will be conducted from 2:30 pm to 5:30 pm on 25 July.
According to a report by the Indian Express, UPJEE 2020 was first scheduled to be held on 26 April which was then postponed to 31 May. The exam was again deferred to 14 and 15 June.
All exams across the country have been postponed due to the ongoing COVID-19 crisis. The first lockdown was imposed on 25 March to contain the spread of the pandemic. The lockdown has been extended three times since then. Lockdown 4.0 will remain effective till 31 May.
Uttar Pradesh has recorded a total of 170 deaths from the coronavirus pandemic. The state has registered over 6,500 cases of the dreaded disease.
Find latest and upcoming tech gadgets online on Tech2 Gadgets. Get technology news, gadgets reviews & ratings. Popular gadgets including laptop, tablet and mobile specifications, features, prices, comparison.
Entertainment
In order to be eligible for the Begum Akhtar Award, candidates must either be a native of Uttar Pradesh or working in the state and must not exceed 40 years of age.
India
Police had earlier suspended Vinay Tiwari, station officer at Chaubeypur station on the suspicion that he might have tipped off Dubey about the raid, after which eight cops were killed.
India
The police has put up posters of Vikas Dubey at Unnao toll plaza and in Lakhimpur district. The bounty on his head has been increased to Rs 2.5 lakh