UP Police lathi-charge Youth Congress workers at Lucknow's Gandhi Bhavan to stop their protest against BJP govt
The UP police lathicharged the youth Congress workers after they clashed with the police when it tried to stop them from protesting in Lucknow's Gandhi Bhavan.
A protest by Youth Congress leaders in Uttar Pradesh's Lucknow turned violent on Tuesday as the police lathi-charged the protesting group. According to reports, workers of the Congress youth wing had organised a 'Save India' protest against the BJP's state and central governments, but the protests turned violent after the police tried to stop the agitation.
The Uttar Pradesh Police lathi-charged the Youth Congress workers at Gandhi Bhavan in Lucknow to try to stop their progress, ANI reported.
The Youth Congress condemned the "the brutal lathi-charge" and said that the BJP-led government's "intolerance on display is disgraceful in a democratic nation".
We strictly condemn the brutal lathi charge on Youth Congress members protesting in Lucknow during the massive #BharatBachao Jan Andolan against the shortcomings of the BJP govt. in UP & in the Centre. The intolerance on display is disgraceful in a democratic nation such as ours! pic.twitter.com/RFUyy0bnKa

— Youth Congress (@IYC) June 26, 2018
The Congress youth wing workers held the protest in response to the various "Black Day" programmes the BJP organised to mark the 43rd anniversary of the 1975 Emergency. Union minister Mukhtar Abbas Naqvi, who was in Lucknow on the occasion, hit out at the Grand Old Party, claiming that it was a "history-sheeter" in throttling democratic values and constitutional norms and had been unable to shed its "dictatorial" mentality.
The "killing and oppression of thousands" of people was the truth of the Emergency that shook the soul of India's democratic values, he said. "The Congress has failed to overcome the same feudal mentality and motive. There is no change in their mentality even today when they are in the Opposition."
Other Union ministers, too, have been participating in the "Black Day" programmes to mark the day former prime minister Indira Gandhi imposed an Emergency, which lasted 21 months in India.
The BJP also said that textbooks should include a chapter on the Emergency. Earlier on Tuesday, Prime Minister Narendra Modi had also hit out at the Congress, calling Emergency a black spot in India's golden history.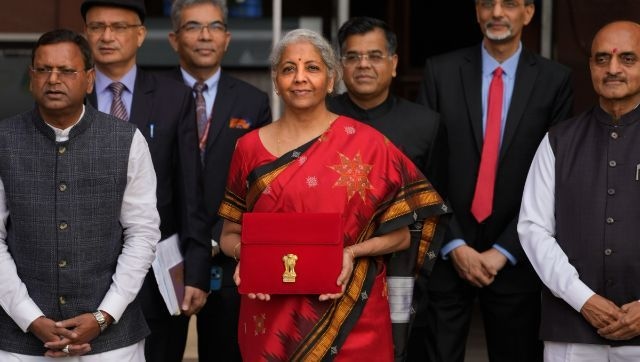 Opinion
On Budget Day this year, the pre-speech 'Nari Shakti' photo-op the two ladies provided must have made handloom lovers smile, for the president wore classic Gopalpur tussar silk from Odisha
Explainers
The engineer-innovator, who gained national fame after inspiring the lead character in the Bollywood movie 3 Idiots, is demanding an extension of the Constitution's Sixth Schedule for Ladakh and environmental protection from 'unchecked industrial and commercial expansion'
Opinion
While India is broadly in favour of globalisation and free trade, the Modi government has placed the national self-interest stage centre in the mix. It wants reciprocity and mutual advantage, or it tends to lean towards Aatmanirbharta