UP Home Secretary: Saharanpur situation tense, but under control
A day after clashes had broken out in Saharanpur, UP home secretary Mani Prasad Mishra said that the situation was tense but under control.
Lucknow: A day after clashes between Dalits and Rajputs left one dead, the situation in a violence-hit village in Uttar Pradesh's Saharanpur district remained tense but under control on Wednesday, an official said.
Home Secretary Mani Prasad Mishra, who is in the team sent by Chief Minister Yogi Adityanath to Shabbirpur, where over 20 people were also injured in sword attacks, told IANS on phone that adequate security deployment has been done.
"Situation is under control, we are monitoring everything and will be camping here (at the scene) till normalcy returns," Mishra added.
A team of four officials including the home secretary, Additional Director General (Law and Order) Aditya Mishra, Inspector General (Special Task Force) Amitabh Yash and Director General (Security) Vijay Bhushan were flown down in a special plane to the violence-hit area late on Tuesday night.
The area has been on the boil since 20 April, when a clash between the two communities singed the region.
This is the third time in three months that violence has erupted in the Saharanpur village. The latest round came after a visit by BSP supremo and Dalit leader Mayawati on Tuesday.
Violence broke out between the communities soon after Mayawati met with the affected Dalit families.
Two people were injured in the firing, one of whom later succumbed to his injuries.
Power Minister Srikant Sharma, who is also the government spokesman said: "It was expected that the visit of the former chief minister (Mayawati) would lead to return of peace but what happened was the reverse."
The state was on high alert following the fresh clashes.
Find latest and upcoming tech gadgets online on Tech2 Gadgets. Get technology news, gadgets reviews & ratings. Popular gadgets including laptop, tablet and mobile specifications, features, prices, comparison.
Entertainment
The Mumbai court granted bail to Bharti Singh and husband Haarsh Limbachiya after submitting a bond of ₹15,000 each.
Entertainment
Bharti Singh and Haarsh Limbachiya filed bail pleas through advocate Ayaz Khan soon after being remanded to judicial custody. The magistrate's court would hear the bail pleas on 23 November.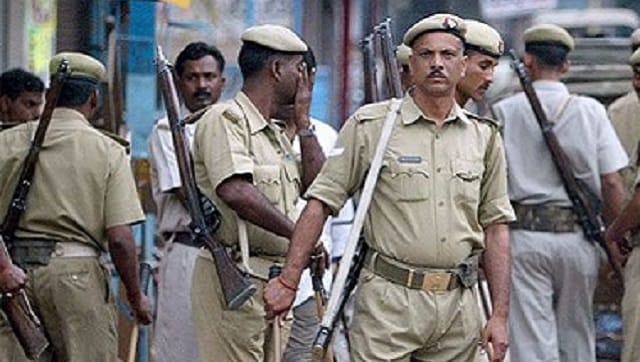 India
The girls' uncle had alleged that when he was informing the district magistrate about the incident over the phone, a police constable came to him and told him not to speak about this to anyone