UP govt orders madrassas to record Independence Day celebrations: Muslim clerics evoke mixed response
The decision to record Independence Day celebrations in madrassas (Islamic Schools) in Uttar Pradesh for the first time has evoked a mixed response from Muslim clerics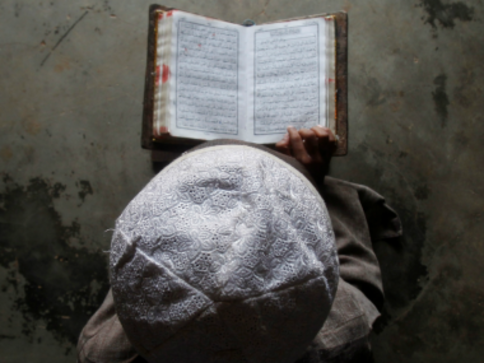 Lucknow: The decision to record Independence Day celebrations in madrassas (Islamic Schools) in Uttar Pradesh for the first time has evoked a mixed response from Muslim clerics.
While one section of Muslim clerics is of the view that it will enhance "transparency and trust", another feels that the "unusual order" questions the patriotism of the minority community.
The Uttar Pradesh government recently directed all madrassas to hold celebrations on Independence Day and videograph the event, according to minority welfare minister Laxmi Narayan Chaudhary.
According to an official circular, on Independence Day, flag hoisting and recitation of the national anthem should take place at 8 am. Following this, tributes should be paid to the martyrs of the freedom struggle. Students will sing songs on nationalism and will be told about the history of 15 August and freedom fighters, it said.
Besides, cultural programmes will be organised on the theme of national unity, along with sports activities. Sweets will be distributed at the end of the session. The circular asks minority welfare officers to direct all madrassas to ensure that Independence Day is celebrated with zeal and all programmes mentioned in the directive are organised.
Reacting to the directive, All India Muslim Personal Law Board member Maulana Khalid Rashid Farangi Mahli said the community has been celebrating Independence Day since 1947 in madrassas, hoisting the national flag and singing the national anthem.
"What is the intention behind the order?" he wondered. "If you (the UP government) have issued the same order and directives for all the schools, colleges and educational institutes, then we have no objection. If it is only for madrassas, then it seems to be an unusual order. If it is only in madrassas, does it mean that our patriotism is being suspected?" he told PTI on Sunday.
On the other hand, Yasoob Abbas, the spokesperson of All-India Shia Personal Law Board (AISPLB), said there should be no objection to videography and photography of Independence Day celebrations in madrassas, but suggested that the directive should be for all educational institutions. "There should be no objection in getting the Independence Day photographed or videographed. This will enhance transparency and trust, and also help in removing doubts about Muslims, who are looked upon rather suspiciously. However, we feel that this directive should be for all educational institutions of other religions also. Madrassas had participated in freedom struggle," Abbas said.
UP BJP leader Romana Siddiqui welcomed the move of the UP government. "August 15 is our Independence Day. When every institute in the country celebrates the day with full patriotic fervour, then why should the madarsas lag behind. If convents and missionary schools celebrate Independence Day by holding a number of events, then why not the madarsas," she said.
UP Minority Welfare minister Laxmi Narayan Chaudhary said celebrations will inspire students who will learn more about the contribution of freedom fighters. He said children can treasure memories of the event through photographs and videos which will also act as a source of inspiration for others.
Chaudhary's junior, Baldev Aulakh, the minister of state for minority welfare, even warned of action against madrassas which do not follow the order. "We have asked for videography of all programmes. We can check at random as to which madrassa has celebrated it or not. If any madrassa does not celebrate it, action will be taken against it," Aulakh said, without elaborating.
Madrassas get financial assistance from the state government. At present, around 8,000 madrasas in UP are recognised by the UP Madrassa Shiksha Parishad, a government body. Among these, 560 are fully-aided by the state.
Asked if the order did not amount to putting pressure on madrassas, the MoS said, "Students should know about the lives of freedom fighters. Everyone should know the role played by our freedom fighters in ensuring that the country is freed from the yoke of British rule. Their great lives are taught in schools and it should be imparted in madrassas as well."
On whether the circular was tantamount to keeping a watch on them, Aulakh said, "Why this feeling has crept in? Just a circular has been issued. Those who have been celebrating the Day should not have any objection." "This is a national festival. Madrassas take funds and facility from the government. If the government has issued any such circular, then you must enthusiastically participate in the Independence Day celebrations and there should be no objection," he said.
"We have asked for videography of all programmes. Whatever programme is held anywhere should be videographed. We will have the information about madrassas that celebrated the Independence Day. We can also ask any madrassa about the Independence Day celebrations. If there is any anomaly in celebrating the national festival, which symbolises patriotism and love for the nation, naturally, action will be taken," he added.
Taking a dig at the rival political parties, Chaudhary said, "Unlike previous governments, which indulged in politics of appeasement, we are a government with nationalist bent of mind."
The BJP government led by Yogi Adityanath took over the reins of the state in March. "Every citizen born in India celebrates different festivals ranging from Holi, Diwali, Eid and Lohri. But when it comes to national festivals, they are celebrated by the entire nation. And, madrassas should not exclude themselves from participating in national festivals," Chaudhary said.
The minister said celebrations in madrassas on Independence Day will be videographed and photographed so that good programmes can be encouraged and repeated in future.
When asked what prompted the government to issue such a directive to madrassas, Chaudhary said, "Directives were issued as the government recognised that madrassas get funds from the state government and are supposed to celebrate the national festivals, including Independence Day."
Taking a swipe at political rivals, he said, "Those who are trying to impute motives and suspecting the intention of the government, I doubt their nationalist credentials."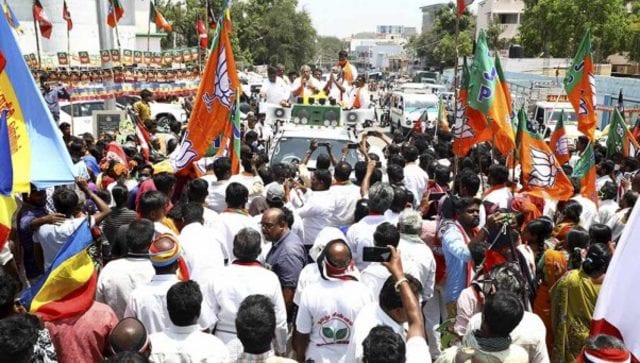 Politics
Perhaps the time has come for politicians of all parties, not just the aam aadmi, to also exhibit that "Covid-appropriate behaviour"
India
Immediately after the news of both incidents became public, people from many faiths contributed to the victims. Many perhaps felt shame and anger in the way these innocents had been targetted because of their religion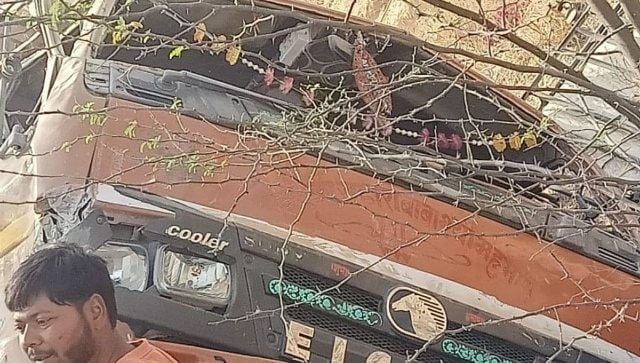 India
Chief minister Yogi Adityanath instructed officials to pay financial assistance of Rs 2 lakh to the kin of each dead, the UP government said in a statement in Lucknow