Union Budget 2023-24: After 'Make in India', government launches 'Make AI in India, for India'
Finance Minister Nirmala Sitharaman said the aim is to establish a strong AI ecosystem in India and to train skilled AI professionals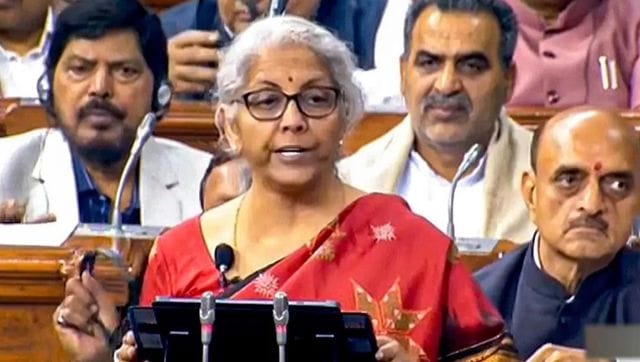 New Delhi: India's Finance Minister Nirmala Sitharaman on Wednesday in her Budget 2023 speech said that the Indian government plans to set up three 'Centres of Excellence for Artificial Intelligence (AI)' in top educational institutions for realising the vision of Make AI in India and Make AI work for India.
Presenting the Budget for the fiscal year 2023-24 in Lok Sabha, Sitharaman further said that leading industry players will partner in conducting inter-disciplinary research, develop cutting-edge applications and scalable problem solutions in the areas of agriculture, health and sustainable cities.
The aim is to establish a strong AI ecosystem in India and to train skilled AI professionals.
The budget session of the Parliament began on Tuesday with President's address. This year's budget session is going to have 27 sittings till 6 April with a month-long recess to examine the budget papers.
The first part of the session will conclude on 13 February. Parliament will reconvene on 12 March for the second part of the Budget Session and conclude on 6 April.
On Tuesday, Sitharaman tabled the Economic Survey for the Financial Year 2022-23.
The Economic Survey said that India's economic recovery from the COVID-19 pandemic is complete and the economy is expected to grow in the range of 6 per cent to 6.8 per cent in the coming financial year 2023-24. This is in comparison to 7 per cent this fiscal and 8.7 per cent in 2021-22.
Like the previous two Union Budgets, Union Budget 2023-24 was delivered in paperless form.
Read all the Latest News, Trending News, Cricket News, Bollywood News,
India News and Entertainment News here. Follow us on Facebook, Twitter and Instagram.
Explainers
Images of Pope Francis in a white puffer jacket created by the upscale fashion house Balenciaga recently went viral. Many believed that the leader of the Roman Catholic Church went in for a makeover. Sorry folks, it was AI at play
Explainers
Bard is quite forthcoming about its unreliability and other shortcomings, including its potential for mischief in next year's US presidential election. Even as it occasionally warned of the problems it could unleash, Bard repeatedly emphasised its belief that it will blossom into a force for good
World
For tech companies around the world, the business model of manufacturing in China and then exporting to the rest of the world does not make sense anymore. As a result, many tech companies are working on their own version of Apple's China Plus One policy