Union Budget 2021: BJP leaders hail 'forward-looking' announcements; 'visionless document', says Opposition
Financial experts and industry leaders broadly welcomed the Budget, taking particular note of announcements on road development, taxation and health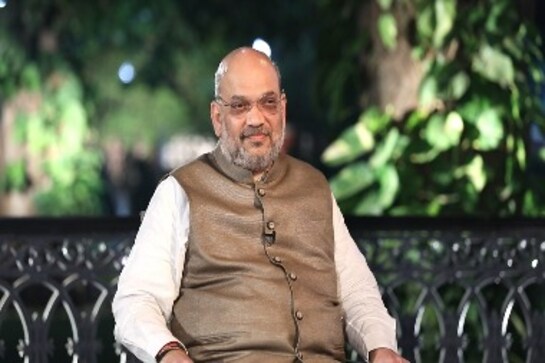 Soon after the presentation of the Union Budget 2021, BJP members hailed it for its focus on capital expenditure and healthcare while Opposition leaders questioned the Centre over the increase in government borrowing.
Financial experts and industry leaders broadly welcomed the Budget, taking particular note of announcements on road development, taxation and health.
Here are the key reactions till now on the Union Budget 2021:
Prime Minister Narendra Modi hailed the Union Budget, saying it has the vision of 'Aatmanirbharta' (self reliance) and addresses all sections of the society, while keeping farmers and villages at its heart.
"This Budget has a special focus on strengthening the agriculture sector and boosting farmers' income. Villages and farmers are at its heart," Modi said.
The Budget will bring several positive changes for individuals, investors, industry and infrastructure sector, the prime minister said in his televised remarks.
Modi said the Budget has been presented in extraordinary circumstances and has a sense of reality as well as a confidence of development in it.
It has the vision of Aatmanirbharta and addresses all sections of the society, he asserted.
"We have taken the approach of widening new opportunities for growth, creation of new opportunities for our youth, giving a new dimension to human resources, develop new sectors for infrastructure development, and moving towards technology and bringing new reforms in this Budget," he said.
It's a pro-active Budget that gives boost to wealth as well as wellness, Modi said.
'Forward-looking Budget'
Senior BJP leader and defence minister Rajnath Singh hailed the Union Budget as one for 'Aatmanirbhar Bharat', and asserted that this will strengthen the economy.
The Union budget is all-inclusive and touches every section of society, BJP president JP Nadda said, while expressing gratitude to Prime Minister Narendra Modi.
FOLLOW LIVE UPDATES ON BUDGET 2021 HERE
Union home minister Amit Shah said the government has given an "all-inclusive" budget under the guidance of Prime Minister Narendra Modi. The budget presented by finance minister Nirmala Sitharaman will pave the way for an Aatamnirbhar Bharat, making India a  $5 trillion economy and doubling farmers' income, Shah said.
Uttar Pradesh chief minister Yogi Adityanath said the Union Budget will prove to be a milestone in upgrading India's economy and will ensure development of all sections of society.
"The general Budget is in accordance with the expectation of public welfare and Aatma Nirbhar Bharat (self-reliant India).The Budget has taken care of every class including farmers, middle class, poor, women," he said in a series of tweets in Hindi.
  Party spokesperson Shahnawaz Hussain praised the Budget's emphasis on affordable housing for all, and said it is sensitive to the needs of diverse sections of society. The budget will do justice with farmers, generate more employment opportunities and will be beneficial for all, said  Union minister Prakash Javadekar. Party leader Jyotiraditya Scindia said Finance Minister Nirmala Sitharaman has presented a well laid-out plan to get the economy back on track.
BJP general secretary Bhupender Yadav said the budget will provide a major boost to India's infrastructure, agriculture and healthcare.
'Govt's policies have destroyed economy', says Congress
Slamming the Union government for its handling of the economy, the Congress said in a tweet on its official handle, "Due to the Modi government's policies, government borrowings have seen a consistent rise. The government's policies have destroyed the country's economy."
Congress leader Rahul Gandhi alleged that the Narendra Modi government plans to hand over India's assets to crony capitalists through stake sale in public sector companies and financial institutions, including two PSU banks and an insurance company, in the next fiscal.
"Forget putting cash in the hands of people, Modi government plans to handover India's assets to his crony capitalist friends," he said after the presentation of the Union Budget.
In a similar vein, Congress MP Shashi Tharoor remarked —
P Chidambaram said Sitharaman "deceived" those who were listening to her speech, especially the MPs, had no clue that she has imposed cesses on a large number of products including petroleum and diesel.
"It was a vengeful act against the thousands of farmers who took out the longest tractor rally in history. It was also a cruel blow to federalism because the states do not get a share of the revenue from cesses," the former finance minister said while addressing a press conference.
Reading out a party statement, Chidambaram said Sitharaman did not mention defence at all, "as if the Chinese had vacated occupied Indian territory".
Punjab chief minister Amarinder Singh flayed the Union Budget, saying it reflects the Centre's persistent efforts to sideline non-BJP ruled states.
Amarinder criticised the Centre for the "stepmotherly treatment" meted out to Punjab and other northern states, claiming that it was "designed" to cater to the poll-bound states of West Bengal and south India with a massive infrastructure development allocation for these regions.
The Budget also manifests the central government's persistent efforts to sideline non-BJP states like ours, as well as its anti-federal mindset, said the chief minister, pointing to the gap between the fiscal deficit targets fixed for the Union government and states.
'Visionless document'
The Trinamool Congress also lashed out at the Centre, terming it a 100 percent "visionless" document, and said that its theme was "sell India."
"India's first paperless budget is also a 100 percent visionless budget. Theme of the fake budget is Sell India!" TMC spokesperson Derek O'Brien said. "Railways: sold, Airports: sold, Ports: sold, Insurance: sold PSUs: 23 sold!"
O'Brien claimed common people and farmers were ignored, adding that the Budget would make the rich richer and the poor poorer, while the middle class got "nothing".
CPM general-secretary Sitaram Yechury said the budget is neither for the people nor for the much publicised "V-shaped revival of the economy, but for a K-shaped rich becoming richer, poor poorer."
"Budget projecting self-reliance promotes self-subservience to corporate profits through a loot of national assets and large-scale privatisation. FDI limits in LIC and financial sector hiked for profit maximisation. Pandemic misery growing and health allocation reduced. Unemployment mounts and MNREGA cut by 42 percent.
"Kisan protests raging and agriculture allocations reduced. Promising MSP but allocation for price support schemes reduced. Soaring petrol prices additional cess on petroleum products," he said. He further said more investment does not guarantee growth as there are no buyers for products. "This will only increase profits when during this pandemic top 100 billionaires become wealthier by Rs 13 lakh crore," Yechury said.
India Inc hails Budget as reformist
India Inc Budget as a reformist one that reimagines India's self-reliance like never before and will drive revival of the economy from the impact of the pandemic with enhanced spending. The focus on growth over fiscal consolidation, healthcare spending and steps to further help the startup ecosystem came in for praise from industry leaders across different sectors.
"Coming in the backdrop of a global pandemic of the century, it boldly spells the government's growth agenda and a march towards building a new and prosperous India. The budget clearly has the stamp of our Prime Minister with a clarion call for 'Sabka Saath Sabka Vikas' and 'Vocal for Local'," Founder and Chairman of Bharti Enterprises Sunil Bharti Mittal said. The first budget of this new decade reimagines India in the form of Aatmanirbhar Bharat like never before, he added.
Mahindra Group chairman Anand Mahindra said in a time of unprecedented economic stress, the government's responsibility was to spend enough to revive the economy or else face enormous human suffering.
Lauding the finance minister for the focus on healthcare spending and immunisation especially for COVID-19 and the pneumococcal vaccines, Serum Institute of India CEO Adar Poonawalla said this will help India recover rapidly from this pandemic. "Hopefully, this will also encourage more innovation and expansion in the sector," he added. Bringing in the cricketing angle, RPG Enterprises chairman Harsh Goenka tweeted:
 Analysts praise announcements on taxation, infra
On the announcements regarding taxation, Ashok Shah, Founding Partner, NA Shah Associates, said, "The finance minister has specifically mentioned in her Budget speech that there is no increase in taxes — neither capital gains tax nor a new levy of COVID Tax. This is in sharp contrast to the general market sentiment that a special tax/cess could be levied. It surely is a welcome move to the already heavily burdened India Inc."
Rhitiman Majumder, co-founder, Pickrr Technologies, welcomed the outlay on road development, and said, "The infusion of money for road development in four states is a welcome move for smooth/faster logistics transport. This move will further ensure greater connectivity in tier -2 /tier-3 cities in these states."
Speaking on the healthcare outlay, Divakar Vijayasarathy, Founder and Managing Partner, DVS Advisors LLP, said, "As expected health has been given a prominent platform and was the first pillar of the Budget speech. (The Budget) has increased the allocation by around 138 percent, which is definitely a welcome move."
With inputs from PTI
Politics
Quick to react to the new development, the BJP on Friday took a dig at the Congress after Kharge emerged as the favourite to win the poll for party chief, with its leaders suggesting that he will be a "proxy" and may also be "remote-controlled" by the Gandhi family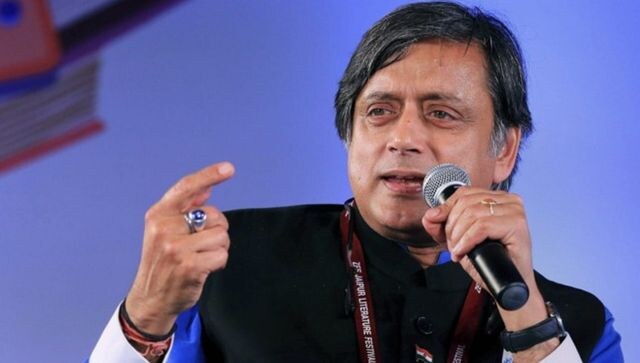 India
A representative of Tharoor has informed his office that he will file a nomination for the post of president on September 30 at 11 AM.
India
The election to choose the next Congress president will be held next month on 17 October while the counting of votes will be done on 19 October. The polls will be held at all Pradesh Congress Committee offices as well as the party headquarters