Twitter has a field day over RBI move to withdraw Rs 2,000 bank notes
The RBI in its latest announcement notified that Rs 2,000 notes will be withdrawn with immediate effect and can be exchanged till 30 Sept 2023
It has been almost six years since the central government brought demonetisation across the country, putting an immediate ban on the issuance of all Rs 500 and Rs 1,000 banknotes of the Mahatma Gandhi Series.
While the government also introduced new Rs 500 and Rs 2,000 banknotes in exchange for the older ones, the time has now come to bid adieu to these as well, as the Reserve Bank of India (RBI) announced the withdrawal of Rs 2,000 notes from circulation.
In its notification issued on Friday, the central bank said that Rs 2,000 notes will be withdrawn, further asking banks to stop issuing the notes with immediate effect. However, unlike last time, the RBI did state that the notes will stay as legal tender and citizens can get them exchanged by 30 September 2023.
As soon as the announcement came out, it indeed spread like wild fire, engulfing social media platforms with reactions over the matter. Booking a spot in the trending list, #2000Note and #Demonetisation have become the internet's favourite since Friday. Speaking of which, Twitter is already flooded with users' reactions as the RBI announcement has clearly sparked a meme fest, taking the microblogging site for a ride!
Scroll down to check some hilarious reactions:
A user hilariously paid tribute to Rs 2000 note by adding a garland around in this Twitter post.
Another user while taking a veiled dig at those hiding black money shared the video.
Taking this popular scene from Sanjay Dutt and Arshad Warsi starrer Munna Bhai MBBS, the user shared a meme about the short-lived life of Rs 2000 note.
The user shared this scene from the film Welcome for those who don't have Rs 2000 notes.
More reactions to Rs 2000 withdrawal
Why did RBI withdraw Rs 2000 note?
In this detailed notification, RBI explained its decision to recall saying that the Rs 2,000 were introduced for a limited period until currency in other denominations is adequately available.
Further noting that the notes of the particular denominations are not commonly used for transactions, it said that Rs 2000 note circulation has significantly declined from Rs 6.73 lakh crore on March 31, 2018, to Rs 3.62 lakh crore as of March 31, 2023.
Read all the Latest News, Trending News, Cricket News, Bollywood News,
India News and Entertainment News here. Follow us on Facebook, Twitter and Instagram.
also read
Business
The system is specifically designed to facilitate crucial payments, and also sustain the liquidity flow of the economy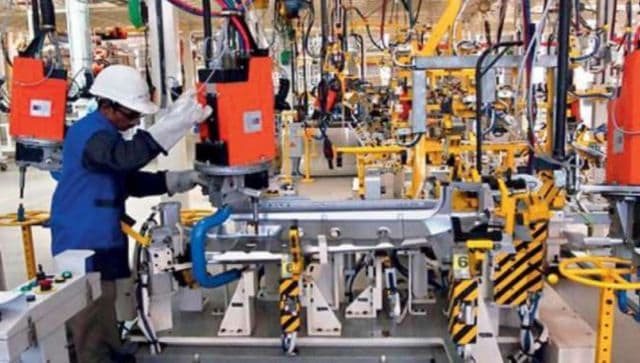 Business
According to the data released on Wednesday, India saw a growth of 6.1 per cent between January and March (Q4) while Indonesia, the second to follow, grew 4.8 per cent. Countries like China, Mexico, US and Japan grew by 4.5 per cent, 3.8 per cent, 1.6 per cent and 1.3 per cent respectively
Business
RBI Monetary Policy: Standing Deposit Facility Rate remains at 6.25%; while Marginal Standing Facility Rate and Bank Rate also unchanged at 6.75%