Students learning only about Stalin and Lenin, new NCERT syllabus to teach Gandhi and Bose, says Biplab Kumar Deb
Tripura chief minister Biplab Kumar Deb said that the new syllabus would soon be introduced.
Tripura chief minister Biplab Kumar Deb on Tuesday complained about the syllabus in schools, and said that the textbooks were teaching students "only" about former Soviet Union president Joseph Stalin and communist leader Vladimir Lenin, instead of Indian leaders.
He said that his government is working to introduce new NCERT syllabus to focus on Indian leaders like Mahatma Gandhi, Bal Gangadhar Tilak, Netaji Subhash Chandra Bose, former president Late APJ Abdul Kalam, reported The Indian Express.
Addressing an event at Tripura University, Deb alleged that the syllabus is schools and colleges ''seemed to have been prescribed by a political party". "It is very tough to see Indian history in textbooks these days. All that they have are Stalin, Lenin and the Russian Revolution," he said.
Tuesday's comments by the Tripura chief minister are the latest in his string of bizarre and controversial statements.
On Saturday, Deb said that one of Narendra Modi's brothers drives an auto rickshaw, while another is a grocer. "Their mother lives in a 10x12 room — tell me is there any prime minister like this in the world?" he was quoted as saying by NDTV.
In August, he had suggested that ducks be added to Tripura's water bodies as it would lead to rise in oxygen levels in the water and which would help fishes breathe better. Earlier in May, he had also claimed that Rabindranath Tagore had rejected his Nobel prize in protest against the British government.
In the past, Deb was also mocked over social media for statements on the internet being invented at the time of the Mahabharata, and that Gautam Buddha had crossed the sea by foot to reach Japan.
Find latest and upcoming tech gadgets online on Tech2 Gadgets. Get technology news, gadgets reviews & ratings. Popular gadgets including laptop, tablet and mobile specifications, features, prices, comparison.
India
Veteran banker KV Kamath in an exclusive interview to Network18 Group Editor-in-Chief Rahul Joshi said that the government will have to play around with the deficit for it to do what it has to do.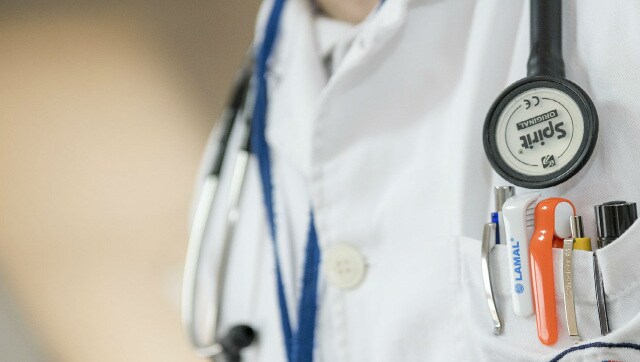 Health
A day before National Doctor's Day, which is observed on 1 July in India every year, Dr Archana Nirula, a gynaecologist, spoke about her experience while teleconsulting during this pandemic.
Politics
Singhvi alleged that the PM-CARES fund is not even subjected to audit by any public authority, including the CAG.