Internet in the time of Mahabharata: Tripura chief minister Biplab Deb says 'Sanjaya saw the war' by going online
Tripura chief minister Biplab Deb, riffing on the advent of technology at a regional gig in his state, blurted out that the internet was invented back in the time of the Mahabharata. He didn't stop at that though.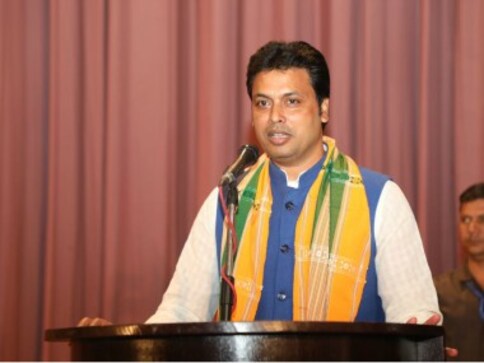 Tripura chief minister Biplab Deb spun a goofy new theory on the advent of technology at a regional gig in his state, blurting out that the internet was invented back in the time of the Mahabharata sparking much drollery and wild laughter on social media platforms.
Tripura CM Biplab Deb claims Internet, Satellites were first in India since Mahabharata's time. Dhritarastra, Sanjay used Internet in Mahabharata time. Not USA or Western Countries but Biplab Deb claims it's India invented Internet. 😂 pic.twitter.com/pgv1xw5Nx3

— TK (@TayeebKashem) April 17, 2018
"Why didn't Pandavas play online poker then? Draupadi would have been spared", wrote Twitter user Mayank Jain. "Of course internet existed during that time. That's how Kunti downloaded Karna from the Sun", riffed another. "Sahi party mein ho bhaiya!(you're in the right party)" went another. Deb was delivering this wisdom on tech gimmickry at a regional workshop on the Public Distribution System (PDS) at Pragna Bhawan in Agartala.
Deb said that the blind king Dhritarashtra would get regular updates about the battles of Kurukshetra sitting in a faraway castle through "technology and satellite communication."https://t.co/Pb89TJH8l0 — News18 (@CNNnews18) April 17, 2018
"The internet was invented by India lakhs of years ago, not by US or other western countries", Deb claimed in his speech.
"Many may disagree but if the internet was not there, how could Sanjaya see the war in Kurukshetra and describe it to Dhritarashtra? It means internet was there, that satellites and technology were there in this country at that time" Deb said.
"I feel proud that I am born in a country with such advanced technology. Countries which claim to be technologically advanced are hiring Indian talent to upgrade their software."
Deb statement comes a few months after Union Minister Satypal Sing debunked Charles Darwin's theory of evolution saying it was all wrong and the changes need to reflect in India's school and college curriculum.
"Since (the time that) man is seen on Earth, he has always been a man. Nobody, including our ancestors, in written or oral, said they saw an ape turning into a man," Sing spouted.
World
Huawei Technologies Ltd., China's first global tech brand, is at the center of conflict between Washington and Beijing over technology and security. U.S. officials say Huawei is a security risk and might facilitate Chinese spying, an accusation the company denies.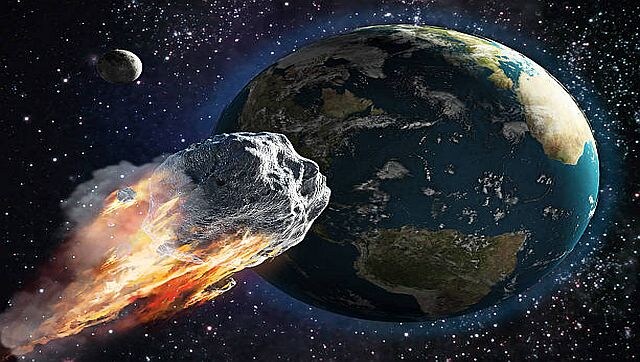 World
At its nearest point, the asteroid, Asteroid 2023 BU, was just 3,600 kilometres from Earth's surface — just a quarter of the height of many of the geostationary satellites that make our telephones and car navigation systems work
World
Nearly half of smart home-owners, do not use IoT or the smart features that their appliances come with. This is mainly because of fears over privacy, and the fact that these IoT services try to sell ancillary services like repairs and servicing.