Triple talaq: Kapil Sibal is wrong in making divorce dispute a matter of faith
What the AIMPLB and its counsels do not understand is that by justifying triple talaq as an Islamic practice, they undermine the basic tenets of Islam that confer a lot of rights upon married women.
Kapil Sibal's argument that triple talaq is a matter of faith among Muslims just as the belief among Hindus about Ram Janmabhoomi would have been laughable had it not come from India's former law minister who also headed the Ministry of Human Resources under UPA and is a prominent lawyer.
For argument's sake, if the Supreme Court accepts his argument and lets faith prevail over constitutional legality, Sibal would have nowhere to hide if the same formula is applied in Ayodhya -- let a temple be constructed because it is a matter of faith among Hindus. Because this is precisely the crux of the argument of the Hindutva brigade. The BJP and its saffron brigade have always argued that construction of the temple is a matter of national faith, not legality.
The problem with Sibal and the All India Muslim Personal Law Board (AIMPLB) is that with their specious, incorrect and irrational arguments, they are hurting the cause of Islam, reinforcing some of its malpractices and misconceptions and consequentially proving its critics right.
Consider for instance the plea that triple talaq is as old as Islam. Arguing in favour of the predominantly Sunni practice that allows Muslim men to divorce their wives by simply saying talaq thrice, Sibal said its source can be found in Hadith and it came into being after the time of Prophet Muhammad.
This was effectively debunked by the Supreme Court bench that is hearing a plea by some Muslim women for outlawing triple talaq. Holding the Quran in his hand, Chief Justice of India, JS Khehar, read out verses and said there is no mention of Talaq-e-Biddat (triple talaq) in the holy book.
"...Talaq-e-Biddat finds no place in the Quran. We are only pointing this out to you because you should know that we also understand what is happening here and it's not that we are not getting it," said the CJI.
What the AIMPLB and its counsels do not understand is that by justifying triple talaq as an Islamic practice, they undermine the basic tenets of Islam that confer a lot of rights upon married women. Many scholars have pointed out that Islam treats marriage as a contract between a man and a woman and makes it extremely difficult for either of them to break it easily and unilaterally.
As eminent lawyer Salman Khurshid, who is an amicus curiae in the triple talaq case, pointed out to the SC, Islam prescribes rigorous rules for annulling a marriage. If a man wants to divorce his wife, he has to wait for three months — a period called iddat — after saying he wants to divorce her. This period allows for mediation, reconciliation, and introspection. Only if he is still adamant on divorcing her after this waiting period, a Muslim man can separate from his wife, that too after paying her the meher agreed upon at the wedding. Many Islamic scholars says even if a man says talaq a million times in one setting, it is to be treated as the beginning of the three-month period. (Even this practice is unfair to women, but that is a separate argument).
Unlike many other religions, Islam actually gave many rights to women. It gave them some amount of financial security through meher, a contract that guarantees a certain amount and gifts to a woman in case if she is divorced by her husband. Remarriage of widows — the Prophet himself married a widow several years older than him — and divorced women were not just acceptable but actively encouraged. And daughters had equal rights in the ancestral property.
Triple talaq, it has been argued by prominent scholars, has no mention in the Quran. Even the Prophet had proscribed it, ruling that even if a man says it thrice, it is to be considered single talaq and thus the beginning of the three-month period of iddat.
Incidentally, when triple talaq was accepted as a means of divorce during the Caliphate of Umar, the original intention was to protect women, not allow men to abruptly dump them. Scholars believe Umar allowed it because Muslim men turned talaq into a joke by taking back their wives even after pronouncing talaq several times. This kept women trapped and did not allow them to escape a vicious circle of separation and reconciliation.
By supporting a practice that was originally intended to protect women but then became a convenient tool for depriving them of equality and justice, Sibal and AIMPLB not only support an illegality but also negate the spirit of Islam by painting it as regressive and anti-woman, a charge that its critics have often levelled against the religion.
And by defending it as a matter of faith, he is handing over to the Hindutva brigade an argument that his clients would find impossible to refute.
Subscribe to Moneycontrol Pro at ₹499 for the first year. Use code PRO499. Limited period offer. *T&C apply
World
In mainland China, major events have been largely erased from public memory by censorship. Critics fear that model is being imported to Hong Kong.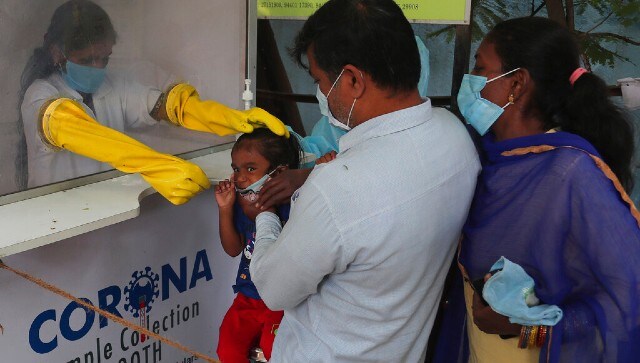 India
It is important to reiterate that the argument of 'natural herd immunity' remains largely a thereotical one, and cannot be relied on to mitigate the disease, especially with millions of vaccine doses ready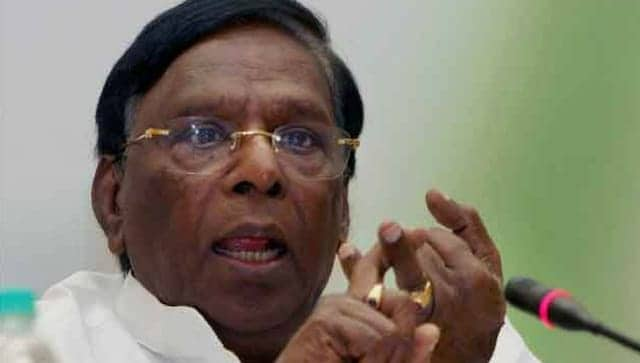 Politics
With the collapse of the Puducherry government, the Congress has lost its second government in a year after Madhya Pradesh