Triple talaq case: Kerala court rejects petition to legalise instant divorce sent to wife by post 
The petitioner sought to validate the triple talaq declaration to legally divorce his wife.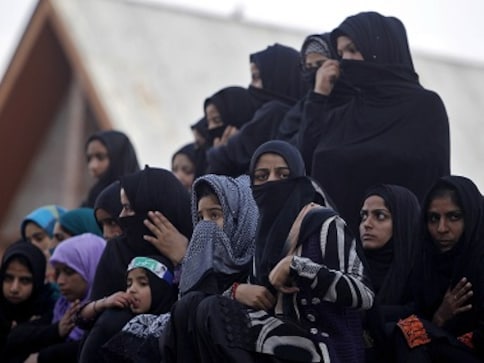 Malappuram: A Malappuram court has rejected a man's petition to legalise the talaq declaration to his wife sent by registered post, observing that due process as per the Islamic law was not followed.
Dismissing the petition by Ali Faizi on Wednesday, family court Judge Ramesh Bhai noted that the petitioner had failed to produce evidence of the due procedures followed for the talaq in question as per the religious law. Citing earlier orders of the Kerala and Karnataka High courts, the judge held that according to the Holy Quran, the talaq must be for a reasonable cause and preceded by reconciliation attempts as per the Islamic law.
The petitioner sought to validate the talaq declaration to legally divorce his wife. However, the wife argued that the talaq cannot be considered legally valid as the petitioner did not follow the procedures as specified in the Muslim law.
The talaq letter was sent by Faizi in 2012 by registered post and his wife had not accepted it, saying he had not cited any reason for the divorce. The rejection of the talaq declaration plea by the court comes against the backdrop of the Supreme Court proceedings on triple talaq.
A five-judge Supreme Court bench, comprising judges from different religious communities, Sikh, Christian, Parsi, Hindu and Muslim, is hearing a batch of pleas challenging the constitutional validity of 'triple talaq,' 'nikah halala' and polygamy practices among Muslims.
The court has fixed a six-day schedule for hearing, in which three days are available for those challenging triple talaq and three days for those defending it. The Centre on 7 October had last opposed in the apex court the practice of triple talaq, nikah halala and polygamy among Muslims and favoured a relook on grounds like gender equality and secularism.
India
This comes as more than 150 people allegedly linked with the Popular Front of India were detained or arrested in raids across seven states on Tuesday, five days after a similar pan India crackdown against the group often accused of being linked to radical Islam
India
The verification process needs to be completed within a duration of 30 days from the date of result announcement of the Win Win W 685 result
India
The police registered the case on its own, a day after a short video of an armed Sameer escorting a group of children to the Madrasa had gone viral