Triple talaq arguments in Supreme Court: Here's what AIMPLB, Centre and women's organisations said
No matter how liberally you interpret triple talaq, it is unilateral. It is an extra-judicial unilateral process and it is final without any discussions on the consequences.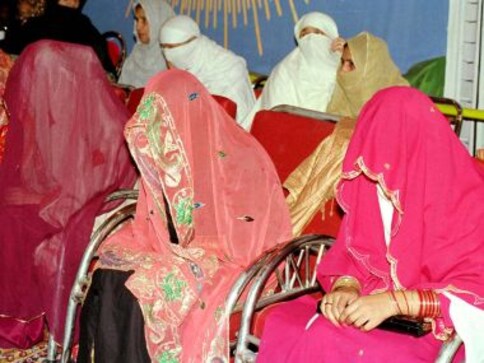 The Supreme Court on Tuesday said it would examine whether triple talaq was an essential part of religion under Article 25 of Constitution. A five-judge constitution bench headed by chief justice JS Khehar said "We have to see the test of essentiality and the government has to prove that 'triple talaq' is not an essential part of Islam as this will amount to tinkering with religion." The bench, also comprising Justices Kurian Joseph, RF Nariman, UU Lalit and Abdul Nazeer, asked the government why it had not brought in a law to bring about reforms if it had found the practice of triple talaq as wrong.
Here's a summary of all the arguments that took place in the Supreme Court:
Attorney-General Mukul Rohtagi's arguments: 'Muslim women must have equal rights to property, succession, marriage'
The Centre, through law officers Tushar Mehta and Pinky Anand, maintained that it was not taking any side and was assisting the five-judge Constitution bench on the issues of gender justice, equality for women and dignity of women and the main arguments would be advanced by Attorney General Mukul Rohatgi. During the hearing, additional solicitor general Tushar Mehta said that AIMPLB should apologise for justifying triple talaq in its affidavit by saying that men have greater strength to control their emotions.
Attorney General Mukul Rohatgi said that all the three forms of divorce among the Muslim community — talaq-e-biddat, talaq hasan and talaq ahsan, were "unilateral" and "extra-judicial". "Yes, we can bring law. There is no law for past 60 years. It has not been done. But the court should first strike down these practices which are not in confirmity with the Constitution," he said. Rohatgi said that since the court is dealing with only one form of talaq, therefore he was restricting itself to one form only although he considered all forms as wrong and unconstitutional.
uality, justice, dignity, gender discrimination and human rights under the constitutional provisions, including Articles 14, 15, 21 and 51A.
"Muslim women must have equal rights to property, succession, marriage and it should be non-discriminatory among the women of same class and other communities," Rohatgi said. Rohatgi said when half the population of a particular community is not empowered, no equal opportunity is given, they are devoid of gender equality, then it does not pass the test of constitutional morality. He said even if triple talaq is considered as an essential part of religion and falls under Article 25, the practice still has to be constitutionally moral.
"Even if talaq is considered under Article 25, it has to be related to the fundamental rights and should abide by the principles of gender equality, non-discrimination and justice," the AG said, adding that all personal laws have to be in confirmatory with the Constitution. To this, the bench insisted that the government has to first prove that this practice of triple talaq was not essential to Islam and only then can it delve further into other aspects.
Rohatgi pointed out that it was not the apex court's job to interpret a religion and said "You cannot go into essential principle because it is not an ecclesiastical court" To buttress his argument that practices or customs were not an essential part of religion, he said that in the Hindu religion, women used to practice Sati till the law termed it as illegal and obsolete. As far as Hindu laws are considered, various reformatory steps were taken but with regard to Muslim laws no such steps were taken, he said.
AIMPLB's arguments: All patriarchal societies discriminate
The All India Muslim Personal Law Board (AIMPLB) told the Supreme Court that the dispute was not just the issue of triple talaq but the prevalence of patriarchy among communities. The board told a five-judge constitution bench that all patriarchal societies discriminate.
Kapil Sibal told a bench, also comprising Justices Justices Kurian Joseph, RF Nariman, UU Lalit and Abdul Nazeer, that there was a difference between personal law and customs and usage. "All patriarchal societies are partial. In Hinduism, a father can will away his property to anyone, but not in the Muslim community. I can point out many such practices in the Hindu society. Is it better for a woman to apply for divorce and fight for 16 years and get nothing," Sibal said.
He said in some areas of Himachal Pradesh, polygamy was practiced but it has been protected since it is a custom and only society will decide when to change it. The arguments of AIMPLB remained inconclusive and will continue.
Shayara Bano, Bebak Collective and Bharatiya Muslim Mahila Andolan's arguments: Marriage between two people should end with due regard to rights of both
Amit Singh Chadha opened the arguments for Shyara Bano, who was one of the first petitioner, saying neighbouring Islamic countries like Pakistan and Bangladesh have banned triple talaq by terming it as un-Islamic, senior lawyer Anand Grover, appearing for Bharatiya Muslim Mahila Andolan, stated that triple talaq was not a part of Sharia law. Senior advocate Indira Jaising, appearing for Bebak Collective, a Muslim women organisation, touched upon the issue of violation of fundamental rights due to the practice of triple talaq to the extent a Muslim man exercises power to declare a unilateral divorce and the Muslim woman has no control over such "unilateral", "arbitrary", "extra judicial" divorce and her marital status. She said the impact of such practices was that Muslim women lost their right to residence, were driven to claim maintenance and custody of their children in a court of law which is often denied to them at the stage of unilateral divorce.
"Marriage is a contract that entails change in life and a commitment that two people make to each other out of natural love and affection to share and care for each other. The rights conferred by virtue of the marriage are legitimacy of children, custody of children, right to reside in matrimonial home.
"It stands to reason that if that contract has to be terminated, it must be done with good reason and with due regard to the rights of both the parties to the marriage and by a judicial forum," the senior lawyer said. Grover said that section 2 of the Muslim Personal Law (Shariat) Application Act, 1937 does not talk about triple talaq. He said "talaq in section 2 of the Act has to be interpreted to exclude triple talaq".
Jaising argued that "the key question would be whether personal laws will have to stand scrutiny of fundamental laws." Referring to a 1951 verdict of the Bombay High Court, she said it had taken a view that all personal laws were immune from challenge. "Regardless of the legal system, all the system will have to comply at the end of the day with the discipline of the Constitution," she said. "Does the Constitution stop where the family law begins?" she asked and referred to the 1951 verdict saying it has been used by the AIMPLB to say that courts should stay away from personal law. Jaising also argued that personal laws are not religious laws though they may be based on religion. To this, the bench said, "they could be based on religion. There can be personal laws which could be based on religion". Jaising, however, said "Sharia law is recognised with Sharia Act. It is a law and not religion. Is this court dealing with the issue of religion or dealing with an issue of law?" She argued that there is no definition of personal law and her endeavour would be to de-link religion from law. She said that lot of laws were based on morality and are enacted on the basis of religion but they have to be tested as per the provisions of the Constitution.
"It is tragic that we have not been able to make legislations to deal with these personal laws. We have to first deal with what is law and then we can go into personal law," Jaising said.
"Our main concern is no matter how liberally you interpret triple talaq, it is unilateral. It is an extra-judicial unilateral process and it is final without any discussions on the consequences. Important issue is that what are the consequences and in my view, those are endless," she said. The senior counsel also said the question which the bench would have to deal with was whether the status of a woman was "degraded" just because her husband has said talaq three times at one go.
She said if the divorce was mutual, there was no issue, but in a case of triple talaq, the issue of consent of the wife is immaterial. "The bottom line is consent because as an individual, we all are citizens and are equal," she said, adding that it is a discrimination that Muslim men can give talaq unilaterally but Muslim women have to go to court for this. She also said that Sharia was voluntary and therefore it cannot be binding. To this, the bench asked her to explain how triple talaq violated the Constitution. Responding to it, she said, "whether in our Constitution extra judicial divorce can be given? This is a kind of extra judicial divorce." She said in cases of mutual consent there was no problem but issues arose when there is a dispute over divorce.
"This court has to decide whether some kind of judicial oversight should be there," she said adding that triple talaq affects the status of woman. "Extra-judicial divorce is unconstitutional. If you say marriage in Muslim law is a contract,then you cannot revoke it unilaterally without following the law. Allowing such extra-judicial divorce is against the law of the land," she said, adding that there were consequences of triple talaq like alimony, custody of child, maintenance and civil succession. Taking a dig at lawmakers, Jaising said they always say that they are concerned about women but despite sitting in Parliament, they do not do anything on this.
To this, the bench asked "if Parliament does not show its commitment on this, can this forum show its commitment on this issue?" Grover, however, said that in this matter, the Union of India has been more aggressive than the petitioners who have challenged the constitutional validity of triple talaq. Jaising argued that India was a secular state and not a bureaucratic state like Afghanistan where there are Sharia courts.
"Absence of this kind of judicial forum here makes this practice illegal and unconstitutional. They cannot say that only the men would decide the fate of women," she said. The bench, however, said the issue was very important and serious, having far-reaching consequences. Jaising also said the apex court can recommend to Parliament to make a law on this issue as there is a unilateral capacity given to a man to say talaq but woman has not been granted that right.
With inputs from PTI
Find latest and upcoming tech gadgets online on Tech2 Gadgets. Get technology news, gadgets reviews & ratings. Popular gadgets including laptop, tablet and mobile specifications, features, prices, comparison.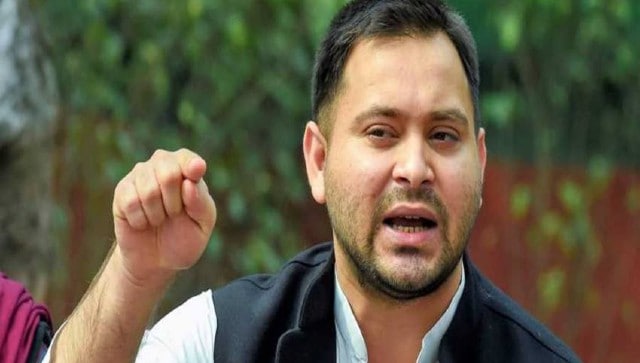 Politics
The RJD leader said that the Mahagathbandhan will point out "discrepancies" to the Election Commission, and would explore legal remedies if the polling body did not satisfactorily address its concerns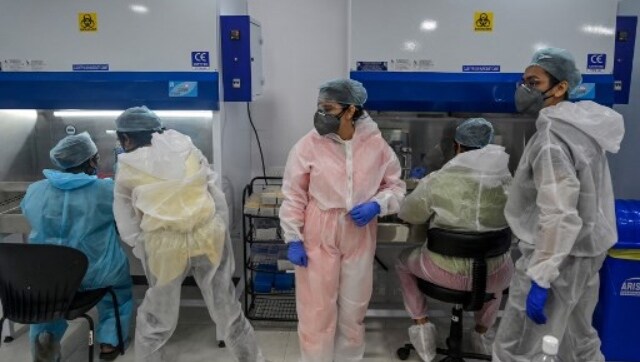 India
While experts say that rapid antigen tests can help countries with out-of-control outbreaks, India's practice of conflating the data from rapid tests and RT-PCR tests risks painting an incomplete picture of its infection rates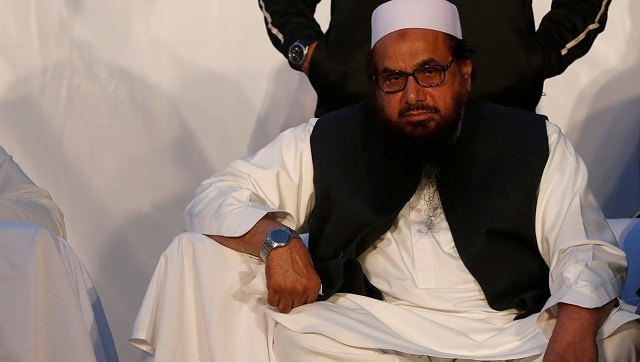 World
Saeed has been in and out of house arrest since 2008, with the courts setting him free after the State seemed unable to frame charges