Trapping a predator: How Sunil Rastogi, 'India's worst paedophile', was finally brought to book
The story of how the police finally took into custody Sunil Rastogi, the Delhi tailor who confessed to having sexually abused over 500 children
Behind the locked metal doors of Delhi's maximum security Tihar jail, Sunil Rastogi — dubbed India's worst pedophile and the world's biggest — waits among hundreds to be counted. Only then will he be taken for a psycho-analytic test.
Nothing much has come out of such tests; only one has been conducted so far, claim those in the know. In his interactions with jail staff and cops, Rastogi — a tailor by profession, who confessed to having sexually abused over 500 children — said he had a fetish for children because he considered them virgins; wore his lucky red trousers (when on the prowl); and took the Sampark Kranti Express from Rudrapur every week to reach Delhi. And then, he would look for the lonely terraces of single-storey homes where lowly, daily wage earners lived cheek-by-jowl. These terraces would be used for drying clothes and pickles.
At his home in crowded New Ashok Nagar, on the outskirts of Delhi, Rastogi would often scan his television set to watch skinny models walking the ramp in skimpy clothes. He watched Western television serials that had scenes of beaches, he told cops, adding he did not remember which channels did he surfed. Rastogi also told the cops children were easy targets as compared to women, and the terrace — he claimed — was the safest ( to carry out his deeds). He succeeded in most of his attempts, failed in some when the victims cried in pain loudly enough to attract attention.
He ate routine food when he was in the police lock up for two nights, but feared for his life because twice, crowds of over 50-60 people — including parents of children he had molested — surrounded the police station and demanded Rastogi be handed over.
"He looked like a psycho, there was a bland look on his face, he kept staring at the roof of the lock up. He sat in a corner, did not talk to anyone, others did not talk to him. In most cases, those inside the lockup know why a new entrant has come, but in this case we maintained secrecy," says Pinky Rana, the investigating officer who picked him up after a series of sexual abuse cases were reported at the police station.
Click here to continue reading this story
Find latest and upcoming tech gadgets online on Tech2 Gadgets. Get technology news, gadgets reviews & ratings. Popular gadgets including laptop, tablet and mobile specifications, features, prices, comparison.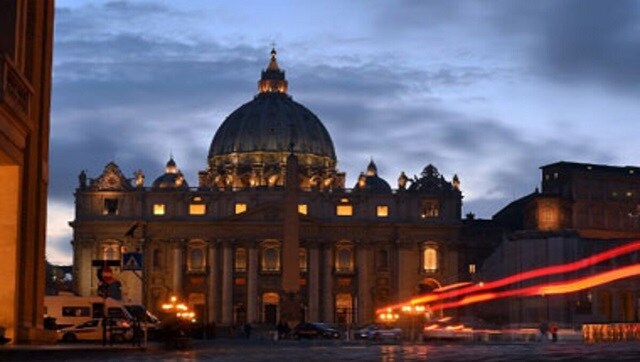 Lifestyle
Since his death, Carlo has become known in some Catholic circles as the patron saint of the internet for his facility with computers and his early and enthusiastic embrace of the web, which he used as an expression of his Catholic faith.
Arts & Culture
The edicts are sung in the original Magadhi Prakrit by TM Krishna, in ragas drawn from the Carnatic music tradition.
Lifestyle
Disabled people exist in all our communities; and we must make room for them in conversations and decision-making positions. While ensuring this, it is also important to see if the disability rights movement represents the same diversity.