Meghalaya miners rescue: As wheels of bureaucracy turn slowly, time to ask who gave their lives such low priority
Fifteen days have passed since the miners were trapped in a mine in Meghalaya and everyone is still horsing around. At this late stage, there is no data to indicate the condition of the miners let alone have a blueprint of how to reach them.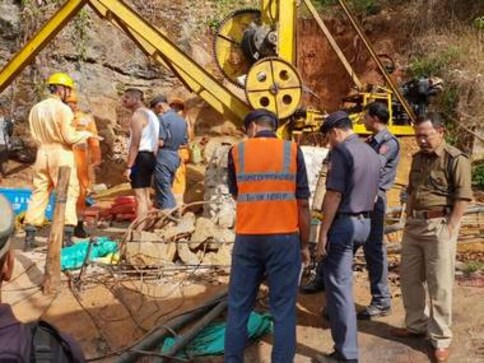 Whenever there is a glimmer of hope that Indian life is not cheap, something happens to extinguish that faint hopefulness. The current failure, to show the world that we care, colours the rescue operations that are supposedly in progress to discover the fate of 15 miners trapped in an illegal mine in Meghalaya's East Jaintia Hills.
While the authorities cavil over the steps to take and bureaucratic confusion trumps any concerted rescue mission, the question of getting them out becomes moot because no one even knows whether or not they are alive.
The point is how much do we care? One cannot help but recall July 2018 when the whole world got involved in the rescue of 13 children trapped in a cave in Thailand's Tham Luang district. The effort was global and divers from half a dozen nations came together to launch the most dramatic rescue ever in almost impossible condition with the kids trapped two kilometres under a mountain.
In political terms, Thailand prime minister Prayut Chan-o-cha was requested not to come to the rescue site so as not to divert attention from the effort. However, in this case, the fifteen 'pawns' whose condition is unknown have also become sacrifices on the Congress-BJP chessboard and the slanging match is on. Rahul Gandhi has already spoken his mind on the prime minister's slow response, not that Rahul has done much himself by way of contributing to the rescue.
This is the disturbing part. It is not for the prime minister to make a showing but it is his duty to be seen to care by upgrading the rescue mission and demanding time-bound answers. The Prime Minister's Office (PMO) should truly have been visible in this mission and the people would have been a witness to a sense of urgency which seems to be missing entirely.
You have to worry when the Meghalaya government takes two weeks to write a letter to Coal India seeking the public sector organisation's help in the rescue mission.
Meghalaya chief minister Conrad Sangma recently said that he wrote to Coal India a week ago.
In this age of technology and instant communications, what is this protocol of requesting, asking and pleading? This is a national crisis and 15 lives are at stake. Every second count. And here are the major players dashing off letters to each other and red taping the whole issue. The statement from Meghalaya additional chief secretary Peter W Ingty is more an indictment of indifference than it is of a desire to save the miners. "Formal letter asking for assistance from Coal India Ltd was sent on 26 December."
You have to be joking. You are treating the need to rescue those miners as just another bureaucratic file being passed from hand to hand. No one is having the courage to step forward and hold the buck and save these fifteen miners.
Not to be left behind, Congress MP Shashi Tharoor has an epiphany in which he suggests that the water pumps used in the Kerala floods be dispatched to Meghalaya. Kerala is his state. Why doesn't he do something more concrete than just offer ideas seeing as how he is an elected representative from that state.
Fifteen days have passed and everyone is still horsing around. At this late stage, there is no data to indicate the condition of the miners let alone have a blueprint of how to reach them.
And the world hasn't come. And why should it care when we ourselves don't care about our own? What a grand shame.
It boggles the mind that the Indian Air Force has been co-opted at this late stage to send a team from the National Disaster Management Authority to the site. They are still getting this act together. The question that must be answered: who gave these lives such a low priority?
World
Former British foreign secretary Jack Straw recently claimed that the UK government instituted an inquiry and a team visited Gujarat to investigate the 2002 riots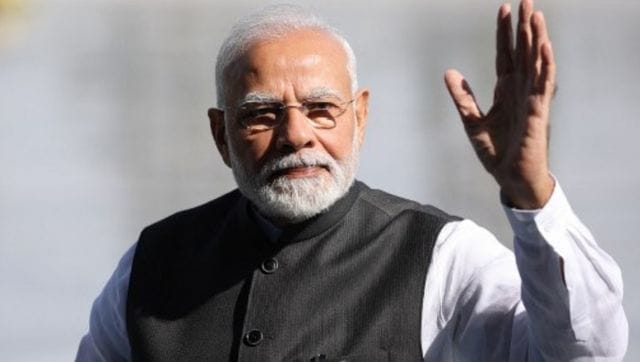 World
Call for an independent probe into the BBC over Modi documentary' on Change.Org, which strongly condemns the BBC for failing to meet the highest standards of editorial impartiality, has attracted over 2,500 signatures since it went online on Sunday night.
Entertainment
In response to a Twitter user's appreciation post for Gandhi, Agnihotri wrote, "I like the ease with which he wears warm jackets indoors and goes without jacket outdoors. Also, ease with which he drinks chai outdoors and 5 course meal indoors. Easy drama. Easy followers. Good one."