15 days on, Meghalaya miners stuck in rat-hole coal mine: Conflicting claims on when state sought Coal India's help sparks row
The fate of 15 miners trapped inside an illegal coal mine in Meghalaya's East Jaintia Hills district is still unknown.
Shillong: The fate of 15 miners trapped inside an illegal coal mine in Meghalaya's East Jaintia Hills district is still unknown, but an extensive blame game has started among different authorities and even politicians.
Coal India Limited received a formal request from the Meghalaya government on Wednesday asking the coal company for certain equipment, including high pressure pumps, and a team of experts to assist the rescuers at Ksan mine.
However, according to Meghalaya chief minister Conrad K Sangma's statement, the Meghalaya government had sent a request to Coal India Limited a week ago.
On 22 December, Sangma had said that time was running out for the miners trapped inside the mine since 13 December and in its last ditch effort to save them, the state government has sought high power submersible pumps from Coal India Limited.
"We received the request from the state government yesterday evening. The letter was also dated on the same day," general manager of Coal India Limited's Northeastern Coalfields, J Borah, said.
"Formal letter asking for assistance from Coal India Ltd was sent on 26 December. We asked for heavy-duty pumps, surveyors and other expertise. However, even before that, we were in touch with CIL and exploring options, making arrangements," additional chief secretary Peter W Ingty, who looks after revenue and disaster management, told 101Reporters.
Borah also said that as soon as Coal India Limited received the request from the Meghalaya government, it immediately mobilised the high pressure pumps and other equipment from different Coal India facilities in the country to East Jaintia Hills district. "We will be sending around seven submersible pumps," Borah said.
He, however, said that the pumps will take at least three to four days to reach the site since they are being transported by road. Borah said that these pumps are being brought from various places like Nagpur in Maharashtra and Dhanbad in Jharkhand.
Borah, who was on his way from Assam to Meghalaya's state capital Shillong, said that he will meet officials from the state government on Thursday evening and will leave for the accident site on Friday.
Air Force to the rescue
As time is running out for the miners, a team of the Indian Air Force has also been roped in to transport the equipment and a team of National Disaster Management Authority (NDMA).
Defence PRO Ratnakar Singh said, "A team of the National Disaster Management Authority with equipment from Bhubaneswar will be airlifted by the Indian Air Force to Guwahati or Umiam on Friday at the request of the state government."
When small pumps failed
The assistant commandant of the National Disaster Response Force (NDRF), 1st Battalion, SK Singh, said that when the pumps — which were locally available — were initially used, it was an exercise in futile. With the rescue operations halted for the moment, Singh said that they are still on ground zero trying to do their best.
"We are waiting for the high pressure pumps," Singh said. He also said that rescuers of the NDRF team are making routine dives into the flooded coal pit.
"It requires a massive operation. One to two pumps would not do. They (rescuers) needed minimum of 10 to 20 pumps. So it became a Herculean task to arrange pumps and the gensets and airlift them to the location," Sangma said.
"20 pumps would have to be put to work at the same time. And another issue will be finding a place to let off the water as it is estimated to be over 20 lakh litres," the chief minister added, talking about difficulties the rescue operation is facing.
Kirloskar at ground zero
Meanwhile, pump maker Kirloskar has offered to help in the rescue operation and a team of technical experts reached Ksan mine on Thursday evening. The Pune-based firm had sent some of its technical experts to Thailand earlier this year to aid the rescue of 13 footballers trapped in a cave.
The firms said that it was in touch with the Meghalaya government to offer assistance to rescue the miners. "We are deeply concerned about the trapped miners in Meghalaya and are ready to help in whichever way possible. We are in touch with the officials of the Govt of Meghalaya to offer our assistance in this regard. We hope all miners are rescued safely," the company posted on its official Twitter handle.
Politicians mining gold
With the state government yet to rescue the trapped miners, the issue has now turned political.
On Wednesday, Congress president Rahul Gandhi criticised Prime Minister Narendra Modi for not doing anything to help rescue the trapped miners. "15 miners have been struggling for air in a flooded coal mine for two weeks.  Meanwhile, PM struts about on Bogibeel Bridge posing for cameras. His government refuses to organise high pressure pumps for the rescue. PM please save the miners," the Congress president tweeted.
On Thursday morning, Congress MP Shashi Tharoor tweeted: "Have been speaking to Sanjay Kirloskar, chief of @KBLPumps, about helping in the crisis in Meghalaya. He has rushed a team to assess the actual needs: what kind of pumps would best work in local conditions. Meanwhile his pumps used for the #KeralaFloods cld be diverted if suitable."
Tharoor also tweeted, "2 things are clear: (1) request has come unconscionably late. Govt seems to have been v.slow off the block. (2) We need better preparations & standby equipment for water-related disasters, whether floods or rains. The National Disaster Relief Force should have pumps at the ready."
Reacting to the tweet from the Congress chief, Nalin Kohli, BJP national spokesperson in-charge Meghalaya, said, "When PM is working for the development of the country, Rahulji is busy making accusation."
"Any suggestion that is positive and which is for the betterment of the country is always welcome," Kohli added in a response to Tharoor's tweet.
Sangma also dismissed all the direct attacks and said, "It's not time to play politics on it. There is no question of calling off the operation. The operation is going to go to a different level now. The Union Home Ministry is in touch and helping us. We will continue trying and give more efforts."
Kyrmenlang Uriah is a Shillong-based freelance writer and a member of 101Reporters.com.
World
Mahesh Jethmalani's comments came amid a controversy revolving around a BBC documentary on Indian Prime Minister Narendra Modi
Opinion
Banerjee's efforts were so successful that Viceroy Dufferin left India thoroughly upset and disappointed, and wheezed out his hypocritical contempt against an organisation he had himself helped create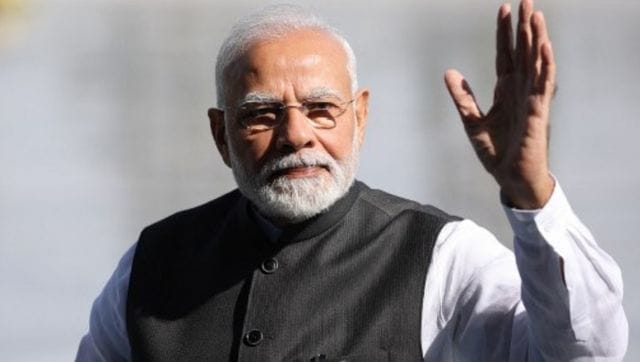 Opinion
Interventionist forces will always find fertile ground to exploit and pose a challenge to India's integrity