TM Krishna on #MeToo in Indian classical arts: Halo around artists has given them licence to abuse
Discussing #MeToo and the world of Indian classical arts, TM Krishna says, 'While there are some wonderful aspects to the guru-shishya parampara, if we do not accept that it is also a convenient platform for abuse of various forms, we are failing students'
The #MeToo movement has had social media timelines in India in its grips, with allegations tumbling out of several quarters over the past couple of weeks. While many of the accusations have emerged from the media and entertainment industries (or at least these stories have received a lion's share of the resultant attention), there seems to be only muted talk about the culture world — especially Indian classical music and dance — with the exception of a stray report or two.
However, after singer Chinmayi Sripaada tweeted out names of personalities from the classical arts domain as alleged harassers, noted Carnatic vocalist TM Krishna addressed the issue of sexual misconduct in the culture sphere with a message on Facebook.
"For years we have heard stories about these issues within the Carnatic and Bharatanatyam world. I vividly remember that about 10 years ago, a young girl came out on Facebook describing her horrid experiences ​and I am ashamed that ​we ignored her. Male power structures, hierarchies and our own conservative fears resulted in the trivialising of her complaint. We have all been complicit by our silence," Krishna wrote, adding, "These accusations must be investigated by independent members of civil society. I also request anyone else who may have had similar experiences to find ways of sharing your stories. Thank you Chinmayi."
Krishna elaborated on his message in an email interview with Firstpost on Friday, 12 October.
As we see #MeToo allegations emerging from a number of industries and sectors in India, what have been your thoughts?
I would like to believe that this is a defining moment for India. Women from across the country asserting their dignity, respect, privacy, choice, sexual right, and pointing to the predatory behaviour of men has been incredibly courageous — especially considering that misogyny and patriarchy informs every aspect of our lives.
To you, has there been something very striking about this second wave of #MeToo stories (the first being Raya Sarkar's List of Sexual Harassers in Academia from 2017)?
There is a difference because many of the women are coming out with their #MeToo stories directly, even if they wish to remain anonymous. We are reading their accounts in their own words, and hence the ugliness of many men in power is there for everyone to see in all its starkness. But we must also warn ourselves against falling into the sensationalisation trap. It is not just men of social, cultural or political standing who are abusing women, there are many men who are not on our radars doing exactly the same thing. We have to listen to every woman irrespective of the social power of the man who abused her, and create a society that gives every woman or girl fearlessness to express herself, access to support and help.
One might say that not as many allegations have emerged about the world of Indian classical music and dance as say, the media or the advertising and film industries... Would you agree? And if yes, why do you think that is?
I think we need to be patient. The fact that women from the conservative male fiefdom of the classical arts are speaking out is in itself a great step forward.
Are there systems or structures in classical music and dance that permit/prohibit sexual harassment (or sexist behaviour for that matter)? What might these systems and structures be and how do they work?
The classical world in general inhibits any kind of serious questioning of its oppressive socio-cultural dogmas. Whether we like it or not, we are expected to be obedient and submissive. We at least need to put on an act of conformism. For women it is an unsaid diktat. Subconsciously and overtly, they are directed to dress and speak in a certain way, revere, accept, abide and obey. This is what gurus and musicians take advantage of.
One of the striking revelations to have emerged from this wave of #MeToo is how the behaviour of some of the accused was considered an 'open secret' in their respective industries. And yet their inappropriate behaviour — because of the power they wielded — was never called out. Are there similar personalities in the world of Indian classical music and dance?
I said this on my Facebook post and I will say it again: I am guilty of not paying attention; in fact, of ignoring the voices of girls who shared stories of their abuse with my friends and me. I was absolutely wrong and by not raising my voice I have also allowed these things to continue unquestioned. It is not just power that stops us, it is our own male-chauvinistic nature. In the recesses of our minds we believe women to be the 'seductresses' and we (men) the 'victims' of their power over us. And hence we objectify women, and think the woman's sexuality is 'ours' to control. In this conditioned mindset, problematic behaviour soon becomes normal. This is absolutely disgusting and we have to change.
What is the way forward according to you? What can artistes, audiences, organisers, recording companies, teachers, critics etc do to ensure that #MeToo's learnings are applied to make the classical music and dance space safer, more egalitarian?
We need a social redressal system. I believe that Dr Swarnamalya Ganesh has proposed a plan and there is going to be a public hearing and consultation meeting organised by Ek Potlee Ret Ki on 23 October, which will hopefully be the first step in this direction.
You've said that 'male power structures, hierarchies and our own conservative fears' have led to undermining the gravity of (#MeToo) accounts... What are those 'fears'?
These are professional fears and that of social standing. Power most definitely plays a role and the fear that we would get isolated, ostracised by the rest of the community, scares us. In this context it is important to state that patriarchy is not gender-specific. Reading some of the responses from women to allegations against Carnatic musicians has been absolutely shocking. The classical world likes to act as if it is part of some great healing process, building bridges, harmony, love, connecting people with the godly and hence above abuse and discrimination. We have to rip this mask off.
How difficult is it to flag an instance of sexual harassment in the field of classical arts?
It is very hard for women to come out in general, and it is harder in the classical arts. The reason is the patriarchal nature of learning, performing and community building. Let me also say that male rasikas are also not innocent. I have been witness to women artists being at the receiving end of the 'unwelcome ugly touch' from rasikas after a concert.
Do you think the guru-shishya parampara creates a hierarchy and intimacy where the power dynamic could be misused to harass a student/hide such harassment?
Without a doubt. While there are some wonderful aspects to the guru-shishya parampara, if we do not accept that it is also a convenient platform for abuse of various forms, we are failing students — especially girls and women. And we know that a lot of the sexual abuse has also been of minor girls. We still do not know what kind of stories about young boys lie hidden. They may take more time to come out. We have to stop putting teachers on a pedestal and worshiping them. Respect is entirely different from blind faith. The latter must be banished from our minds. Performing musicians are not spiritual conduits. We cannot buy into this drama enacted by musicians anymore.
We need the classical arts of India to be cleansed of repugnant moral codes. We must question every aspect of our tradition that reveals patriarchy; it cannot any longer be mythologically, spiritually or religiously justified. The halo around our classical arts gives the licence for artists to abuse people. We need to bring the classical arts down to terra firma and treat artists as just human beings. Enough of this divinity mumbo-jumbo.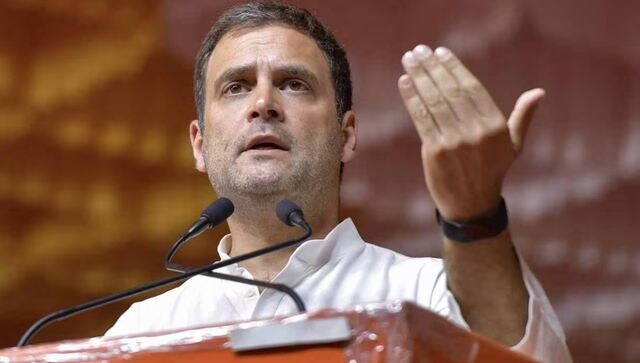 India
Taking cognisance of social media posts, police had sent a questionnaire to the Congress leader and asked him 'to give details about the women who approached him regarding sexual harassment'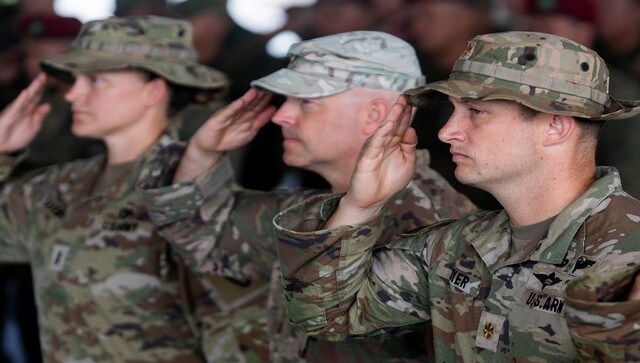 World
A 20-year-old Army private, Ana Basaldua Ruiz, was found dead in her quarters at Fort Hood, the huge Texas military base where she served, on March 13, the army press office at the base said in a statement