Three years of Narendra Modi govt: Indian prime minister most followed leader on Facebook with 41.7 mn followers
As PM Narendra Modi completes three years in office, he emerged as the most followed leader in the world, according to data released by Facebook on Saturday.
This has come as a feather in the cap for Prime Minister Narendra Modi just a day after his government completed three years in office with Facebook data released on Saturday showing that the Indian premier is the most followed leader in the world.
With an online following of 41.7 million followers on Facebook, Modi surpassed US President Donald Trump's personal and official account, according to a report by The Economic Times. The report also stated that Modi's official Facebook account PMO India ranks third after Donald Trump's personal account as the most followed leader on the social-networking platform.
The Facebook data also revealed that out of all the initiatives by the Modi government Swachh Bharat, Digital India and Make in India were the most engaged campaigns on the social media platform.
"This is the new form of public governance. [...] He is reinforcing the importance of internet platforms as an input factor, tool for productivity, higher output creating brand recognition, and accessing global markets," said Ankhi Das, public policy director, Facebook India, South and Central Asia, the report mentioned.
During the General Elections in 2014, Modi had 14 million followers which has increased by nearly twice in his three years of governance. The report also stated that Modi added four million followers after he announced demonetisation on 8 November, 2016.
In terms of online interactions, after Modi, Union ministers Rajnath Singh, Smriti Irani, General VK Singh, Piyush Goyal and Arun Jaitley are most followed in the Modi government. ET reported Modi's video views were more than 114.4 million. More than his diplomatic and governance efforts, the most hits were over Modi sharing personal moments on the online platform.
On 22 February this year, Modi was declared the most followed world leader on Facebook, according to a study conducted by strategic communications and public relations firm Burson-Marsteller as well. 590 Facebook pages were analysed for that study, from 169 governments around the world. Both personal and institutional profiles were considered for the study.
This included 87 heads of state, 70 prime ministers and 55 foreign ministers have accounts on the social networking platform, and in general the personal pages tend to be more popular than the official pages.
According to a piece published earlier on Firstpost, "What makes Prime Minister Narendra Modi's Facebook engagement so spectacular is that his personal profile is first on the list with close to 40 million followers, and his official profile is third on the list with 13 million followers. Narendra Modi is the most popular world leader on Facebook by an incredibly wide margin, having more than twice the number of followers as the next most followed world leader on Facebook."
Find latest and upcoming tech gadgets online on Tech2 Gadgets. Get technology news, gadgets reviews & ratings. Popular gadgets including laptop, tablet and mobile specifications, features, prices, comparison.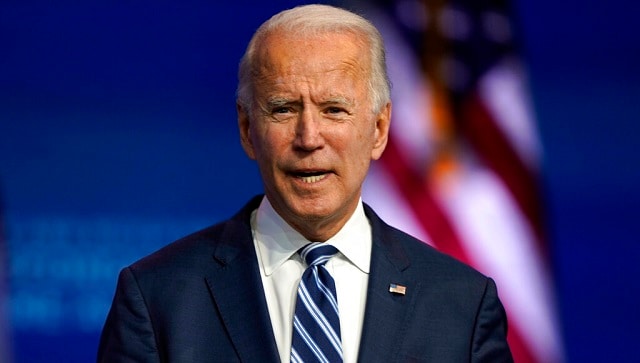 World
'Twitter is actively preparing to support the transition of White House institutional Twitter accounts on 20 January, 2021,' the social network said in a statement to AFP.
World
'By 15 January, 2021, our forces, their size in Afghanistan will be 2,500 troops. Our force size in Iraq will also be 2,500 by that same date,' said the US Acting Defence Secretary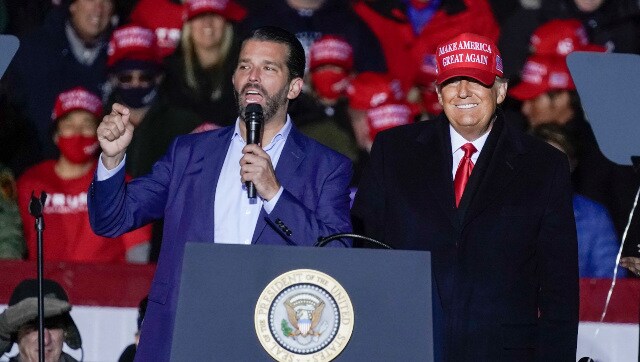 World
The eldest son of Donald Trump is the latest member of the president's family to become infected with the coronavirus that has killed more than 250,000 Americans