Threat to Narendra Modi at 'all-time high', warns home ministry; even ministers need SPG clearance to come near PM
PM Modi has also been advised by security agencies either curtail roadshows in the run-up to the state assembly and the Lok Sabha elections in 2019 or cut down on the number and the length of the roadshows.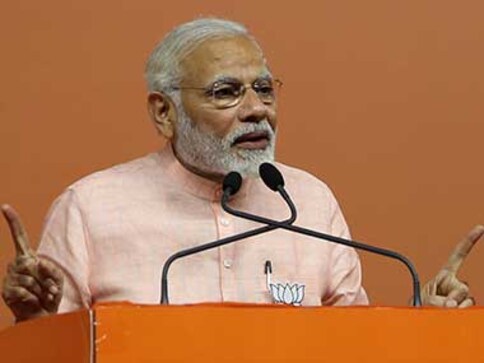 The Ministry of Home Affairs has sent out a warning to states about an "all-time high" threat to Prime Minister Narendra Modi. The rules state that not even ministers and officers can come too close to Modi, if not cleared by the Special Protection Group.
The SPG is believed to have advised Modi, who is the main campaigner for the ruling BJP, to cut down on road shows, which invite a bigger threat, in the run-up to the 2019 Lok Sabha polls, and instead address public rallies, which are easier to manage, an official said.
The close protection team (CPT) of the prime minister's security has been briefed about the new set of rules and the threat assessment and instructed them to frisk even a minister or an officer, if necessary.
The warning comes weeks after news broke that Maoists were plotting the murder of Modi in a "Rajiv Gandhi-type incident" during one of his roadshows."The threat always has been there but after the Naxal threat we have made each agency aware of the new threats to the prime minister," a senior officer told NDTV, referring to the Pune Police's claim that a plot to assassinate Modi existed.
Besides, during a recent visit to West Bengal, a man was able to break through six layers of security to touch the prime minister's feet, sending the security agencies into a tizzy.
Following the two developments, home minister Rajnath Singh held a meeting with national security advisor Ajit Doval, union home secretary Rajiv Gauba and Director Intelligence Bureau Rajiv Jain to review the prime minister's security in the wake of inputs about threat to the prime minister's life. In that meeting, the home minister had directed that all necessary measures be taken in consultation with other agencies to suitably strengthen security arrangements for the prime minister.
Maoist-hit states like Chhattisgarh, Jharkhand, Madhya Pradesh, Odisha, West Bengal were termed as sensitive by the Home ministry and the police chiefs of these states were told to be extra careful when the prime minister visits their states, the official said. Security agencies are believed to be especially monitoring the Kerala-based Popular Front of India (PFI), an outfit that the government believes is a front for radical groups
Opinion
What makes the alliance better is that no other country works so resolutely and with a sense of purpose in the time of duress as Japan does; India needs such a partner in dealing with China
Politics
In an exclusive interview with Network18 Group Editor-in-Chief Rahul Joshi, Yogi Adityanath said that Uttar Pradesh was moving towards becoming a $1 trillion economy, after the Covid-19 pandemic had put a temporary halt to the goal
World
Former British foreign secretary Jack Straw recently claimed that the UK government instituted an inquiry and a team visited Gujarat to investigate the 2002 riots