The politics of Z-plus security: As Lalu cries foul, history shows govts have always prioritised their own
Past precedents show that neither Opposition leaders' security cover getting pruned, nor the ruling party's members enjoying enhanced security is new to Indian politics
The Centre on Monday withdrew the Z-plus security cover provided by the National Security Guard (NSG) commandos to former Bihar chief minister Lalu Prasad Yadav, and downgraded the cover to Z category.
Following this, Lalu's son Tej Pratap threatened to skin Prime Minister Narendra Modi alive, saying, "There is a murder conspiracy against Lalu Prasad Yadav. We will give them a fitting reply. We will skin Narendra Modiji." Lalu later came out in support of his son's statement — which invited severe political criticism — and asked, "Even small BJP leaders are getting Z-plus security, why was my security withdrawn?"
However, past precedents show that neither Opposition leaders' security cover getting pruned, nor members of the ruling party enjoying enhanced security is new to Indian politics.
A common affair
Governments in power regularly revise security covers accorded to politicians and government-appointees, and in the process downgrade the cover of many. However, when prominent Opposition leaders get their security covers trimmed, the matter often escalates into a political tug-of-war.
On 23 June, a Central government security assessment downgraded the security cover of 42 protectees, including 15 Congress leaders. Among the Congress leaders mentioned in the list were former defence minister AK Antony, AICC general secretary Ajay Maken, former leader of Opposition in Gujarat Arjun Modhwadia, Lok Sabha MP Shashi Tharoor and former Union minister Sriprakash Jaiswal, according to The Indian Express.
In April, soon after the Yogi Adityanath government assumed power in Uttar Pradesh, the security cover of 46 VIPs was downgraded, and that of 105 others was completely withdrawn, Deccan Chronicle reported. Those whose covers have been reduced included former chief minister Akhilesh Yadav, Samajwadi Party patriarch Mulayam Singh Yadav, leaders Shivpal Yadav and Azam Khan, Dimple Yadav, and Bahujan Samaj Party (BSP) chief Mayawati.
BSP national general secretary and Rajya Sabha MP Satish Chandra Mishra's cover was completely withdrawn, the report said.
However, BJP leader Vinay Katiyar and Adityanath himself were two of the few whose security covers were enhanced in the revision.
Governments look out for their own
While the security assessment exercise is a regular one, it is hard to miss the fact that people sympathetic or belonging to the incumbent government often get their security covers enhanced, while those in the Opposition get theirs pruned.
By August 2015, 50 new names were added to the list of people being given VIP security since the National Democratic Alliance (NDA) government came to power in 2014. A year later, the Centre expanded the list further for people close to the BJP, adding 10 more names including that of murder and rape accused member of Parliament Sakshi Maharaj, according to The Telegraph.
Besides Maharaj, the other new entrants are Uttar Pradesh BJP chief Keshav Prasad Maurya, Kerala BJP president Kummanam Rajasekharan, Tripura BJP leader Biplab Kumar Deb, former Kerala BJP chief PK Krishnadas, Kerala BJP general secretary MT Ramesh, and Bihar BJP MPs Janardan Singh Sigriwal and Sushil Kumar.
The Hindu quoted Minister of State (Home Affairs) Kiren Rijiju as saying that there was immense pressure from colleagues to sanction enhanced government security cover. "Currently there are 275 people in VIP protectees list. There are too many demands for upgrading security status but the consideration is purely on threat perception," he said in 2015.
Even under the United Progressive Alliance (UPA) rule, the government was consistently accused of giving unnecessary security cover to its members. By 2012, the government had deployed over 500 commandos of the NSG to protect 15 of the most high-risk individuals in the country.
In March 2013, when Beni Prasad Verma and BSP MP Brajesh Pathak entered the list of VIPs protected by Z-plus category security, the ministers were asked to justify the move, which was widely considered to be unnecessary, NDTV reported.
The Amar Singh case
Under the UPA, security cover of Samajwadi Party's Amar Singh was downgraded from the Z category to Y in February 2010, along with that of former external affairs minister Natwar Singh, according to Hindustan Times.
In January 2017, under NDA rule, the Union home ministry upgraded Singh's security cover and reinstated the Z category. The sudden move came without an assessment of threat perception by the Intelligence Bureau (IB), as is the procedure, the newspaper reported.
Singh, however, denied the move has anything to do with the government in power. "I didn't get Z-level security today — I always had it. There is a threat perception. This (security) was always there with me during the Manmohan Singh regime, and I even have it now during the BJP regime," he said, according to NDTV.
Incidentally, a 2010 Times of India report about the cutting down of Singh's security had the following paragraph: "The ministry has not touched any political stalwart like RJD chief Lalu Prasad, Samajwadi Party supremo Mulayam Singh Yadav and UP chief minister Mayawati."
The security covers of all three have now been cut down under the present government.
Not just for politicians
Politicians are not alone in experiencing sudden change in the number of armed guards around them. In 2014, the security cover to then Indian cricket team captain Mahendra Singh Dhoni was downgraded to Y from Z category by Jharkhand government. The decision was reportedly taken on the basis of intelligence information that the cricketer has no imminent threat.
In 2013, following an alleged threat from the Indian Mujahideen group to Reliance Industries chairman Mukesh Ambani, the Union home ministry approved Z category security for the tycoon.
The move invited sharp criticism, with even a Supreme Court bench observing "We read in newspapers that Ministry of Home Affairs has directed providing for CISF security to an individual. Why is state providing security to such a person? If there is threat perception then he must engage private security personnel."
The XYZ of security in India
The police, Special Protection Group (SPG), NSG, and the Central Reserve Police Force (CRPF) provide security details to high-risk individuals in India. Depending on the threat perception to the individual, the category is divided into five tiers: Z-plus, Z, Y-plus, Y and X.
The president, vice-president, prime minister, judges of the Supreme Court and high court, governors of states, chief ministers, cabinet ministers and service chiefs of armed forces automatically get security cover, according to a Hindustan Times report.
Security for high-risk individuals is decided by a committee consisting of IB officials, the home secretary and the home minister, although there have also been instances where security was provided on recommendations of the state government, The News Minute reported. 
The Z-plus category involves 36 personnel for security along with advanced weaponry, and the latest gadgets and gizmos, while Z category includes 22 personnel and extra security by the Delhi police or the CRPF, and one escort car, the report said.
Those with Y-plus security have 11 personnel along with three personal security officers guarding them through 24 hours. Those with Y category cover also have 11 personnel guarding them along with two PSOs, but the PSO are deployed for 12 hours a day, The Indian Express reported. X category allows a cover of two security personnel.
An RTI query submitted by Firstpost to the Ministry of Home Affairs about citizens currently enjoying Z-plus and Z category security in India was rejected on grounds of information sensitivity.
India
Congratulating the people of Telangana, the prime minister said that the temple showcases the outstanding craftsmanship of great Kakatiya dynasty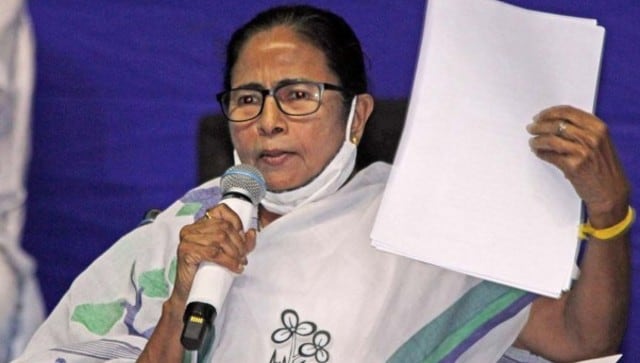 Politics
All this in the backdrop of #AbkiBaarDidiSarkar trending on Twitter, thus further fuelling rumours about a United Front.
India
The ''Mann Ki Baat'' programme is broadcast at 11 am on the last Sunday of each month through various channels of the All India Radio and Doordarshan