Telangana's chilli crisis shows how state's myopic policy is ill equipped to deal with the problem of plenty
The farmers let their burning anger out by shouting anti-government slogans and smashing whatever came their way in protest against not getting remunerative price for their chilli harvest.
The visuals shown on Telugu TV channels recently were disturbing. The footage was about Telangana chilli farmers running riot in Khammam agriculture market yard. Office furniture was destroyed and a few chairs and tables were set on fire. Dozens of farmers vent their ire on the buildings in the market yard in scorching heat amid mountains of red chilli sacks. Police could be seen around but the absence of government or the ruling Telangana Rashtra Samithi party officials was conspicuous.
The farmers let their burning anger out by shouting anti-government slogans and smashing whatever came their way in protest against not getting remunerative price for their chilli harvest.
The Friday (27 April) rampage — TRS blamed it on opposition Congress and Telugu Desam – was an outburst of the simmering discontentment among the farmers who had been fretting and fuming over falling chilli prices and the state government's poor response to a crisis of different sort: glut.
Normally, state governments and the Centre grapple with shortages, rising prices, hoarding, etc but not with over production of commodities, grains, cereals and spices. It's a piquant situation under which Telangana and its neighbouring Andhra Pradesh is reeling.
Guntur, known as the chilli capital of Asia, had been sizzling with farmers' fury, along with summer heat, until the Andhra Pradesh government announced relief. But the farmers in Guntur-Tenali chilli-growing belt are not happy as the Rs 15 per kilogramme price support scheme has failed to wipe the tears from the farmers' eyes.
Reason: The red hot spice stocks lying with the growers are far more than the 20 quintals limit set by the Andhra Pradesh government to compensate them. That is, a maximum of Rs 3 lakh per farmer. In contrast, the plight of chilli farmers in Telangana is indescribable, driving a few of them to end their lives.
Their distressed action shows another side of farmers' suicides caused by 'problems of plenty' growers face from time to time but rarely highlighted and resolved. If it is chilli in Andhra Pradesh and Telangana now, it can be apple in Himachal Pradesh and Kashmir, black pepper and cardamom in Kerala, wheat in Punjab and Haryana, tea in Assam, paddy in Andhra Pradesh and Telangana, and so on. In the next few weeks, a record harvest of food grains is going to throw governments and farmers into a tizzy.
In other words, excess farm production, including cash crops, can spell doom for the farming community if there is no streamlined mechanism to channel the surpluses, at micro and macro level. The 'chilli crisis' is a good example.
The two Telugu states along with Karnataka is a major chilli-growing belt. Last year, red (dry) chillies commanded a price of Rs 12,000 to Rs 14,000 a quintal in the market. This year, farmers in both the Telugu states had brought 40 per cent more land under chilli cultivation with an eye on making a quick buck. They were not disappointed as the yield was good and the market arrivals were one and half times more than the normal. When the farmers started flooding the market with their produce in an unprecedented manner, its price has begun falling and then crashed to one fourth of last year's. At Rs 3,000-4,000 a quintal, the price is not just economical but suicidal to the farmers. There were also reports of frustrated growers burning their chilli stocks.
Their plight is no different from that of those who had resorted to extreme measures, including suicides, earlier. Though the reasons, other than producing more, are many, the core problems remain the same. These are: drought, debt incurred by taking loans from banks and local money-lenders, crop failure due to vagaries of the weather and non-remunerative sale price.
While the first three factors are responsible for thousands of reported suicides by farmers across the country, poor returns due to lack of domestic or global demand and a crash in prices set off by excess production are contributing to the increasing number of farmers' suicides.
Expert studies, government and NGOs' reports on causes of farmers' suicides and measures to be taken to remedy their socio-economic conditions and make agriculture a viable economic activity run into thousands. But the agriculturalists' plight has remained unchanged as they are hit by one or multiple factors mentioned above year after year. In fact, according to National Crime Records Bureau, farmers' suicides had gone up by 42 percent between 2014 and 2015 from 5,650 to 8,007. That was strange and alarming considering the fact that while the cultivated land has been decreasing, the number of farmers ending their lives has been going up.
The situation calls for a serious review of our agrarian policies keeping in mind the overall welfare of the main stake holders – farmers – and the interests of consumers. Issues like irrigation, timely availability of seeds, pesticides and fertilizer, remunerative price structure for the produce, storage and marketing should all be part of comprehensive national and state agricultural policies.
Since agriculture is predominantly a state subject, every state has its own set of policies, often dictated by political exigencies. Despite being the backbone of our economy, the agriculture sector is often dealt with quick-fix solutions rather than long-term plans. The crises — plenty or scarcity — and the lack of political will to take remedial steps before hand are the result of the failure of our leaders and policy-makers to devise a balancing mechanism between the problem of plenty and shortages in the agricultural sector. As long as this myopic policy continues, there will be no end to farmers' woes.
Find latest and upcoming tech gadgets online on Tech2 Gadgets. Get technology news, gadgets reviews & ratings. Popular gadgets including laptop, tablet and mobile specifications, features, prices, comparison.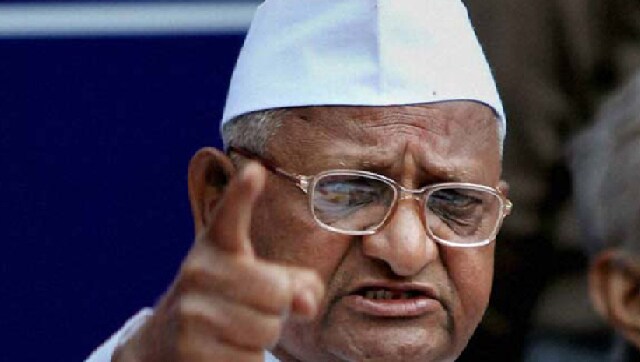 India
Farmers' Protest Updates: Farmers' Protest LIVE Updates: In a letter to prime minister Narendra Modi, Hazare said he had written to the Centre five times on the issue of farmers but had not received any response.
India
Farmer unions and opposition parties too had raised doubts over the composition of the panel, insisting that its members have been in favour of the three laws in the past. The panel is due to hold its first meeting on 19 January
India
It is not strictly within the ambit of the powers of the Supreme Court to be passing orders staying legislations in aid of perception management. Hence, though the result may superficially seem correct, the process of reasoning, or lack thereof, behind the result, renders it anything but.