Tarun Vijay's racist rant: Identity has no link with skin colour despite society's prejudices
I beg to differ, Tarun Vijay. There are no different colours in India — we are all known as brown-skinned people.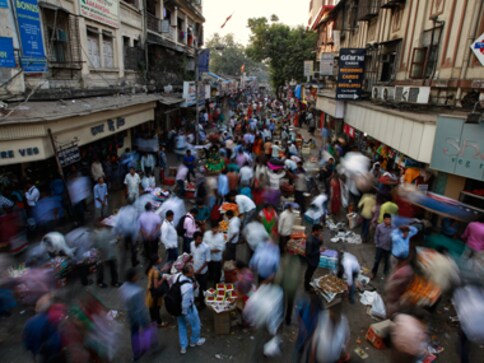 Bengaluru: In all my years as a journalist and writer, my skin colour was never in question, until the 'honourable' BJP leader Tarun Vijay reminded me of my Indian status, my regional background and my skin colour.
On Friday, he told Al Jazeera, during a discussion on the assault on a group of Nigerians in Greater Noida, that Indians could not be called racists as they live with "black people" from the southern states. "If we were racist, why would we have the entire south, which is complete, you know, Tamil, you know Kerala, you know Karnataka and Andhra, why do we live with them? We have black people around us," said Tarun Vijay in the video that went viral on social media.
My horrified journalist friend was quick to react on Facebook:
When Tarun Vijay's comments went viral on social media, the former BJP parliamentarian, was quick to take to Twitter and tweet his apology.
Mywords perhaps were not enough to convey this.Feel bad,really feel sorry, my apologies to those who feel i said different than what I meant https://t.co/I7MddEJk5W

— Tarun Vijay (@Tarunvijay) April 7, 2017
I feel the entire statement sas this- we have fought racism and we have people with different colour and culture still never had any racism. — Tarun Vijay (@Tarunvijay) April 7, 2017
Given the propensity to put his foot in his mouth, his apology was worse than his earlier remarks. I was now also reminded that there were different coloured people living in India.
I beg to differ, Tarun Vijay. There are no different colours in India — we are all known as brown-skinned people and identified commonly as Indians, outside of India — and not as fair-skinned North Indians or dark-skinned or 'black' South Indians.
As a South Indian, as a woman, and as a dark-skinned woman at that — my fellow dark-skinned South Indian women and I are so used to these racial slurs that it's skin off our back. I, for one, have become 'fairly' thick skinned and learned to ignore them.
When studying in school in Kolkata and then Mumbai, I was addressed as 'Madrasi' mostly and for a long time, I didn't know what that meant, as I had never been to Madras, having been born in Kolkata. Strangely, nobody gave me any 'dark-skinned' slurs in these two cities. I suppose 'Madrasi' was the all-encompassing mother of all racial slurs.
Then, when my dad did go to Madras to work, probably because he was tired of being addressed as 'Madrasi' and decided to make the endearment true, I found that south of the Vindhyas, the obsession for fair skin was a worse fixation. Constant comparisons with my fair-skinned mother aside, the Mylapore Mamis were quick to offer their two-bit advice to my mother about how difficult it would be to find a groom for me. For, all matrimonial columns in South Indian newspapers had 'Wheatish complexion' as a necessary fulfilment for a bride.
Although, it was not discussed openly in college, 'we dark-skinned girls' lapped up 'Fair and Lovely' which had just been introduced in the market, hoping to turn fair-skinned overnight. And, when we went to beauty parlours, we were rarely offended, when the beauticians asked us, "Shall I do a bleach before the facial?" It was only much later, when I grew older and greyer, I was emboldened to say "No, why would I need a bleach?"
What was interesting was that I never heard this slur at home, not from my fair-skinned mother or my dark-skinned father. Neither did I hear it growing up, from my two brothers, one fair-skinned and the other dark-skinned. For, my father was busy ensuring that I got an education that matched the sons and that I had the same opportunities they had. Sometimes, I felt I had more opportunities to shine than my brothers did, with my father personally grooming my writing skills with constructive criticism and taking care to choose study courses in college that matched my career goals. Skin colour never came into the picture.
When we did hear it at home, it was when a potential groom came to 'see me' and asked his dark-skinned brother to call up my father and tell him that he was rejecting me because I was dark-skinned. "Is our daughter dark-skinned? I had never noticed," was my father's pained comment to my mother. When it was my turn to raise my children, I raised them to be proud of their South Indian heritage and skin colour was never discussed at home.
Sadly, it's not as though Tarun Vijay is alone in his thinking. As recently as a few years ago, I was stumped to be reminded of my skin colour, when working in a multinational IT company. I was too shocked to react, when I overheard some of my North Indian colleagues sniggering, "Why do these South Indian girls need the beach umbrellas to protect themselves from the sun? I can understand the girls in the Chandigarh office wanting to do so."
And mind you, this comment came from educated engineers. Does dark skin mean we are so thick-skinned that we don't need protection from the sun's UV rays?
So, thank you, Tarun Vijay, for reminding me once again of my South Indian heritage and my rich dark skin. It feels good to be recognised once in a while for our thick skin.
First Cricket News
Speaking on Star Sports Network, Gavaskar recalled the highlights of the illustrious IPL career of 'Captain Cool' and how he has brought out the best in his team mates.
First Cricket News
In a recently-posted Instagram video, CSK captain Dhoni could be spotted serving the role of a batter as well as a bowler on the same delivery.
First Cricket News
The pacer, who has represented the Proteas in four T20Is, joins the Chennai Super Kings at his base price of Rs 50 lakh.