Tanzanian, Nigerian nationals accused of 'cannibalism' in Delhi: Capital has seen number of racially-motivated attacks
The incident in Delhi on Thursday was by no means the first time that people from African nations faced violence after being accused of cannibalism.
Four Tanzanian women and two Nigerian men were rescued by the police after a hostile crowd gathered outside their homes in Delhi's Dwarka area on Thursday night. The incidents brought the focus on racist attitudes in the capital city against people from African nations.
The six people were accused of being cannibals — possibly the most toxic of numerous stereotypes against people from the continent. The rumours had surfaced after the police received calls about a "missing" 16-year-old boy. Later, a police investigation revealed that no one from the family was kidnapped.
However, this was by no means the first time that people from African nations faced violence after being accused of cannibalism. A similar assault had taken in May 2017 after a high-school student went missing, sparking rumours of cannibalism against people from African countries. While the student reappeared a day later, three men from African countries were attacked by mobs over the rumours, Al-Jazeera reported.
Along with "cannibalism", several other racist stereotypes have also fueled violence, often sanctioned by politicians.
In 2014, AAP leader Somnath Bharti had led a "raid" on the private residence of three Ugandan women in the Khirki extension, vowing to end the "sex and drugs racket" that he insisted was taking place there. While several people pointed out that this was vigilantism, the AAP had rallied behind Bharti and staged a one-day dharna demanding strict action against those heading drug and prostitution rackets in the city.
According to a Firstpost report, a resident's welfare association (RWA) had published a pamphlet proclaiming that along with their successful installation of CCTV cameras on the streets and the cleaning of sewer lines, they had managed to "cleanse" the streets of transgenders and Africans.
The report also cited an incident from 2011, when an underground bar run by Africans, and said to be unauthorised, was ransacked by supporters of a vigilante right-wing group. A BJP worker from Malviya Nagar was quoted as saying that the bar was a den of anti-social elements.
In 2014, an NIIT student of computer science from Burkina Faso, along with two of his friends, was attacked by a mob at Delhi's Rajiv Chowk metro station. This was after they objected to a person taking photos of them and making fun of them.
The student was quoted as saying, "We do not live in India, we survive here. People in the national capital treat us as if we are not human beings."
While authorities in India have frequently denied that such attacks had a racial angle, diplomats from African nations do not share the same view. After a series of attacks on Nigerian students in 2017, the African Heads of Mission had said the attacks were "xenophobic and racial", as reported by BBC. The envoys had also said that authorities in India had failed to "sufficiently condemn" the incidents, or take enough visible steps aimed at deterrence.
And when public representatives in India have sought to make protestations about people not holding racist attitudes, they have at times made things worse. A case in point is Tarun Vijay, who said that Indians are not likely to be racist, as they are used to living "among black people" — referring to people in South India. He was quoted as saying, "If we were racist, why would... all the entire South — you know, Kerala, Tamil, Andhra, Karnataka — why do we live with them? We have blacks... black people around us," he said.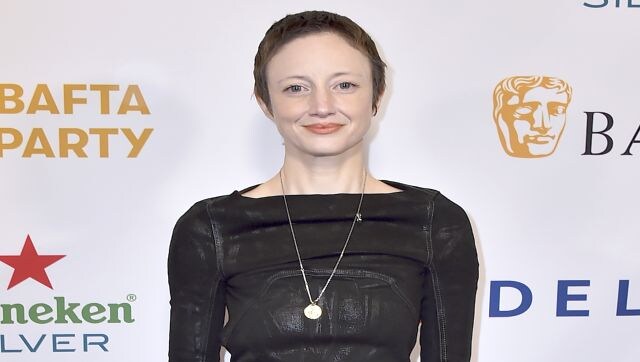 Explainers
British actress Andrea Riseborough's nomination for her performance in 'To Leslie' was a surprise to all. But did the grassroots campaign, which saw other celebrities backing the 41-year-old, break the Academy rules?
Entertainment
The video of the woman dressed as Manjulika is going viral on social media.
World
People in India's capital Delhi and neighbouring northern states said tremors lasted for more than 30 seconds