Sukma attack: Narrative of Maoist sympathisers has no takers, world must know about Naxal barbarism
CRPF jawans provide protection to the contractors' equipment, labourers and also ensure that IEDs on these roads are diffused so that the contractors can work smoothly.
Early this week, around 100 jawans who were protecting the road construction workers in Sukma district, in the red corridor in Chattisgarh, found themselves surrounded by 300 Naxals including women cadres spraying bullets at them leading to the death of 25 paramilitary troopers. Just a few weeks back, 12 CRPF jawans were killed in another ambush since 2011 when 76 CRPF jawans were killed by the Naxals.
In the last 50 years, since the inception of the Naxal movement, India has witnessed several stories of their barbarianism and unjustified violence which can put the characters of Games of Throne to shame. Just to illustrate, picture this.
In May 2013, Naxals killed 27 Congress leaders in one of the most barbarous attacks in the modern history of humanity, in Darbha valley of Sukma district in the Red Corridor. Many top Congress leaders including former minister and Salwa Judum founder and an aggressive anti-Naxal activist, Mahendra Karma, Congress chief, Nand Kumar Patel, Vidya Charan Shukla, a veteran Congress leader, prominent woman tribal leader Phulo Devi Netam were travelling through thick jungles of Darbha Valley in a convoy of 25 vehicles when they found the road blocked by trees, felled by Naxals. When the cars stopped, the Naxals triggered an IED blast damaging a vehicle completely while creating a five-meter crater on the ground. In a panic to escape, many vehicles of the convoy collided with each other.
The Maoists who had positioned themselves on nearby hilltops soon started firing on the pinned down convoy and leter mercilessly killed Karma, Patel and fatally injured Shukla among others. The veteran Congress leader succumbed to his injuries days later. A four-page statement was issued by the Naxals, taking full responsibility for the attack and justified it as the punishment for the Salwa Judum founder.
I remember an incident narrated by IG, Bastar SRP Kalluri. In one of the cruelest displays of barbarism, Naxals beat up a four-month-old child to death, with rods and sticks, and then buried the body in front of the baby's mother in Bijapur district of Chhattisgarh. This was a revenge killing as the child's father Tati Aayatu, along with his wife, daughter and kid, who were kidnapped by the Naxals, managed to escape. The Naxals were furious and when they found Tati and instead of taking revenge with him they chose to snatch the four-month-old child from the mother's lap and threw him on the ground and started hitting him until his head, chest and gut broke open. They forced the hapless parents to watch the child being smashed in front of them.
What was the fault of those CRPF jawans who lost their lives on Monday? Their fault was that they were protecting the 'Right To Development' and 'Right to Life' of tribals in Bastar.
In my recent visit to Bastar, a representative of Citizens for Human Rights of Security Forces, told me that the Naxals, who are projected as Robin Hoods by urban intellectuals despite the fact that the Naxals operate to stall development of the tribals.
They do not let the government agencies construct roads, schools and hospitals and that's why they attack the security forces who do both developmental and military operations simultaneously. During Salwa Judum, when the tribals raised counter against Naxals, Naxals cut out motorabale roads, demolished bridges and secured isolated area for themselves by ensuring that there is no road connectivity to their safe zones. Using this age-old war tactic, they have isolated themselves from the mainstream of communication. Similarly, they do not want children of tribals to go to school as they do not get recruitment for their dalams (smallest unit of Naxal Armed cadre) if the Adivasi children get empowered. Naxals burn equipment of road contractors and also threaten labourers, who run away fearing their lives, hence stalling or delaying the road construction at most of the locations as no contractors are ready to work in these areas despite double remuneration. Ironically, there many in the mainstream in the form of intellectuals and activists who don't allow this pathetic reality of Bastar to come out.
Since 2014, the new government at the Centre has pushed the development work in this area, considering it as the best remedy to this malaise, focussing on the connectivity of roads and mobile towers for communication. This approach of the government has made the Naxals feel the heat. The Injiram-Bhejji Road (where 12 jawans were martyred on 11 March 2017), the Doranapal-Jagargonda Road (where the ambush happened on Monday) are key to access the deep Naxal territory. The villagers from interior areas, who can be accessed only through these routes, are literally captives of Naxals. They cannot even go to the market or avail any government facility without the permission of the Naxals. The Naxals fear that television, mobile phones and roads will open up the Adivasis to the world and their false narrative will get exposed.
"These two roads, once constructed, will help the locals, solve their problems of basic needs such as education, medical facilities, food etc. Similarly, these two axes will also strengthen the position of security forces by enabling them access to Naxal strongholds. The construction of these roads and many such roads in Bijapur district is a nightmare for the Naxals. The Naxals are counting their last days as this development is also going to affect their recruitment," a senior social worker informs me.
Interestingly, not a single human rights activist, including National Human Rights Commission which even with its suo motu powers, does take cognisance of such cases where the Adivasis' 'Right to Development' is grossly violated.
CRPF jawans provide protection to the contractors' equipment, labourers and also ensure that IEDs on these roads are diffused so that the contractors can work smoothly. The road opening party does this exercise every day for more than 12 hours. No development can happen in this area without the protection from security forces.
Have you ever thought why is that the people who control the Naxal narrative like some media organisations and activists never speak about security forces' Right to Life? Why is it that extreme intellectuals like Nandini Sunder and Arundhati Roy are lauded as champions of Adivasis cause? Because they are the alleged Front Organisers of the Naxal movement, playing to the script which dreams of climaxing with overthrowing the democratic state with an armed struggle by 2025.
No wonder, since the cruel killing of 25 jawans, some are trying hard to change the narrative in the favour of the Maoists. But this time they are not succeeding like they did in earlier days. The public mood is different this time. It's going to be an interesting battle of nerves and tactics from all sides, but it will cost us many more innocent lives if we do not expose the sinister politics and barbarian tactics of the Naxals and their supporters.
We lost 25 brave hearts again protecting 'Right to Development' and 'Right to Life' of the Adivasis. Let us bow to the spirit of security forces, who sacrificed their own human rights to protect human rights of others. This nation owes a lot to these unsung heroes in uniform.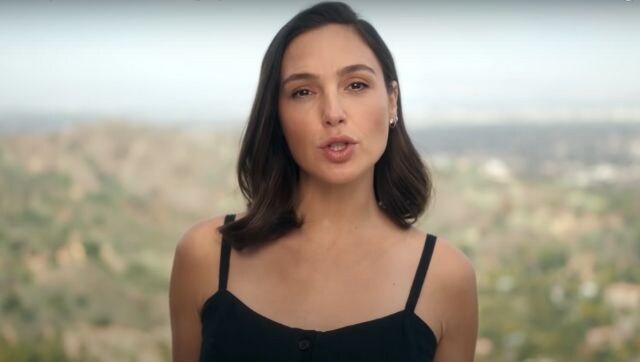 Entertainment
Even as the reality is hard to cope with, it brings back that one commodity that seems to be rapidly depleting from our lives – hope. And for that alone, may there be an encore.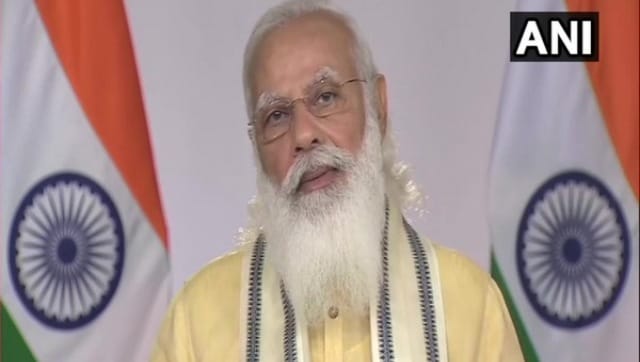 India
While the prime minister's address was no doubt a full-frontal political attack, it was in retaliation to sustained politics of slander
India
Unity in diversity is the fundamental ethos of Indian culture, land and people but the education system seems to be heading in the opposite direction