Sukma attack: Maoist-related violence killed 72 security personnel in 2017, highest in Chhattisgarh since 2011
With 72 security personnel killed in Maoist-related violence in 2017, it is already the deadliest year in the past seven years for CRPF
Devanik Saha
With 72 security personnel killed in Maoist-related violence in 2017, it is already the deadliest year in the past seven years for Indian security forces, according to an IndiaSpend analysis of data from South Asian Terrorism Portal (SATP).
On April 24, 2017, 26 Central Reserve Paramilitary Force (CRPF) jawans were killed in an ambush by Maoists in Chhattisgarh's Sukma district. The encounter with 74 battalion of CRPF occurred at Kala Pathar near Chintagufa in Sukma, the worst Maoist violence-affected district in south Bastar area of the state.
Maoist outfits cause the most terror deaths in India, IndiaSpend reported on 19 November 2015.
We are proud of the valour of our @crpfindia personnel. The sacrifice of the martyrs will not go in vain. Condolences to their families.

— Narendra Modi (@narendramodi) April 24, 2017
Extremely pained to know about the killing of CRPF personnel in Sukma. My tributes to the martyrs and condolences to their families. 1/2

— Rajnath Singh (@rajnathsingh) April 24, 2017
Maoists are left-wing communist radicals attempting to overthrow India's government through force. The regions most affected by Maoist violence lie in a wide swath of mineral-rich, forested tribal lands, from Maharashtra to West Bengal. Tribals account for a third of the 21 million people displaced by development projects, as IndiaSpend reported on June 17, 2014, fuelling a resentment that the Naxals exploit.
April 2017: Deadliest month in past seven years
With 49 deaths, April 2017 is the deadliest month for CRPF in Chhattisgarh in the past seven years. The deadliest month in the past decade was April 2010, when 76 security personnel died in Dantewada, the most fatal Maoist ambush ever.
More security forces have died in Bharatiya Janata Party-ruled Chhattisgarh (235) than in any other state between 2011 and 2015, IndiaSpend reported on April 14, 2015.
The author is an MA Gender and Development student at Institute of Development Studies, University of Sussex.
Indiaspend.org is a data-driven, public-interest journalism non-profit
India
The deceased woman's kin was provided an instant relief of Rs 25,000, while the remaining compensation of Rs 5.75 lakh will be disbursed once the necessary formalities are completed, the official said
Politics
Ahead of his youth rally in Himachal Pradesh, Congress on Friday attacked Prime Minister Narendra Modi saying he must answer why the BJP-led government failed to address issues of unemployment and the debt the state's burdened with.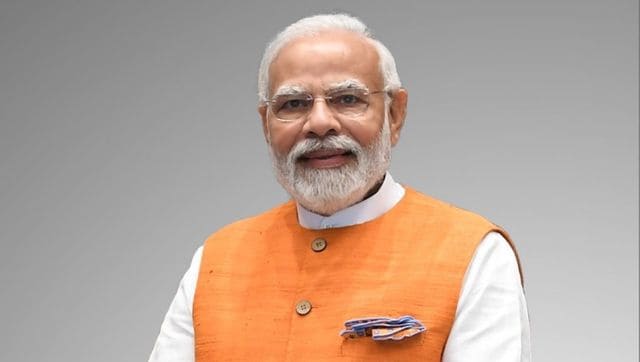 India
Prime Minister Narendra Modi virtually inaugurated the two-day 'National Mayors' Conference' that is being held in Gujarat's Gandhinagar