Ajmer Dargah dewan defends beef ban, says it is essential to prevent violence and maintain harmony
Syed Zainul Abedin, spiritual head of Ajmer Sharif Dargah and Chishti order of Sufism talks of why he thinks it is important to support the beef ban and make cow the national animal
Amidst all the controversies revolving around the Bharatiya Janata Party's efforts to ban beef consumption and illegal slaughterhouses in different parts of the country, Monday dealt a fresh blow to the seculars when the head of Ajmer Sharif Dargah in Rajasthan said that he and his family would be giving up beef consumption and support the ban. He also appealed to everyone including Muslims to give up beef consumption in order to maintain peace and harmony in the country. The hereditary sajjadanashin (spiritual head) of the dargah, dewan Syed Zainul Abedin — the 22nd descendant of Sufi mystic Khwaja Moinuddin Chishti — said so while addressing a congregation of different spiritual heads, Sufi saints and religious heads to mark the 805th annual Urs of the saint.
"Any act of killing bovine species for its flesh should attract life imprisonment. In fact, the cow should be declared India's national animal. It is a matter of respecting the feeling of our Hindu brethren and that cannot be compromised. To safeguard the teachings of Khwaja Moinuddin Chishti, I declare that from today, my family members and I will not consume beef," said Abedin on Monday.
But this isn't the first from Abedin. In 2016, the spiritual head had issued a statement where he had supported a national ban on beef consumption.
According to a report by The Times of India, the joint declaration read out by Abedin on Monday said that Prime Minister Narendra Modi should relieve Muslims by solving this burning issue once for all and the only solution to this was by passing a bill for banning beef. The members of the Sufi committee agreed that this move would render many Muslims and Hindus involved in the beef trade jobless but felt the ban would resolve the issue once and for all.
In an interview with the Firstpost, the much revered spiritual head of the Chishti order of Sufism talks of why he thinks it is important to support the beef ban and make cow the national animal.
What do you think is the beef ban all about?
I made my views on the beef ban quite clear in my statement and I refuse to make any political comments on it.
How did you come up with such a big decision considering a number of Muslims might have issues with you supporting the beef ban? Don't you think this could create a rift within the community? What took you all so much time to issue a collective statement?
I have always believed that the cause of an issue that is creating a conflict among communities should be dealt with at the roots. Today (April 3) was the 805th annual Urs ceremony of Khwaja Moinuddin Chisti and it is a very big occasion for us. In India, Sufi dargahs are the place where there is no difference between Hindus and Muslims and the rich and the poor. And, I think this is one place where important messages that could solve bigger issues can be conveyed. Hence we used this platform on such an occasion to convey the message.
You believe that harassments will stop once the beef ban is in place but incidents like the Dadri lynching were based on suspicions. So, it could take a long time for such suspicions to end even if harsh penalties are in place for the ban. No one can ignore the communal angle to the ban so how are you overlooking it?
When there is a burning issue, it is not just the ones who are at fault who suffer. The issue of cow slaughter has seen innocent people and miscreants suffer equally, so, I think such issues should be resolved right at the beginning. If an ordinance is passed and there is a law, then there will be a legal approach to all such incidents. There will be police enquiry, formal investigations will take place and it will not be a communal issue anymore, and stray incidents will not create any communal conflicts. It will be a crime that has to be solved.
Some BJP leaders (in the Northeast and Kerala) have said that the ban will not be implemented in their states because of the dominance of Muslim population. Don't you think in such a situation, the beef ban is being used as a political tool?
I am a religious head and it is not right for me to make political comments that would create discord and disrupt the peace in society. So, I refuse to comment on any politic leaders and their respective statements.
It is not just the Muslims who consume beef. People from different communities and religions who consume beef might not agree with you either...
I have made an appeal to society and the people of different communities at large. I have initiated a change in my family and I have requested everyone else that if there is any habit (in you) that affects the people of other communities, then you must stop it. The Hindus are like our brothers and we would not want to hurt their sentiments in any way. I am not forcing anyone, I am only making a commitment from my end.
Don't you think that taking decisions on food habits is infringing on people's personal freedom? It could be a matter of choice and personal freedom.
I said it is an appeal and I am not expecting everyone to give up their choices because of me. There is a system by which a bill is passed and it goes on to become a law. If this becomes an issue in the Parliament and any particular state or its representative have an objection to it, they will prevent the bill from being passed. You and I are no ones to decide which state has a particular community consuming it and cannot have the ban. It is for the government to decide and take a stand on it.
You are saying that you are not political but the statement you have issued supports the agenda of a certain political party?
If a decision is taken by the central government for national welfare, it cannot be called political. As a religious head, I am only concerned about the national welfare and the welfare of the ordinary people who get affected by certain issues.
There are poor Muslim families for whom beef is an inexpensive source of protein, for them and those running the meat industry, it will be a big blow to such people of your community...
The government is there to see that the people do not suffer if a law is passed on these lines. That is where their capability comes in to ensure minimum damage whenever a big decision is taken. I am a religious head and I am not particularly concerned about one community. My job is to ensure unity among all fellow beings and different communities. I am here to spread the message of peace, love, and brotherhood at a national level to ensure that there is harmony in the country. That is the only way human beings can grow and flourish.
Before the 2014 Lok Sabha polls, you had said: "a communal person cannot become the prime minister. A person who sets caste against caste and a community against another is not a good leader." Why are you supporting the agenda on beef ban today? Don't you think you are following a political party's stand?
You are taking it the wrong way. I was asked to compare and I drew a comparison between Modi and Atal Bihari Vajpayee. As of today, I refuse to make any political comments on communal issues.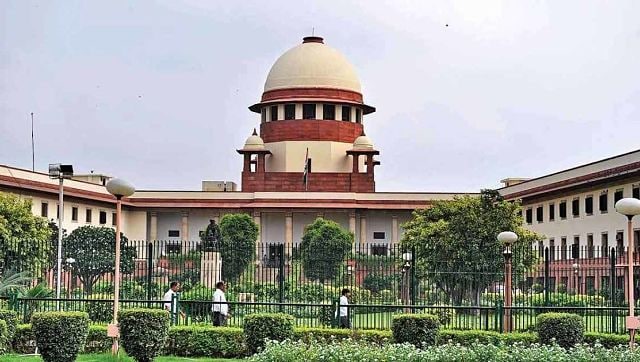 India
The court also said that FIR is not an "encyclopedia" that must disclose all the facts and details relating to the offence reported and that courts should not to go into the merits of the allegations when an investigation is in progress
India
Taking to Twitter, the former Union finance minister urged the government to allow walk-in vaccination and asked them to get rid of the need for pre-registration for taking the vaccine in India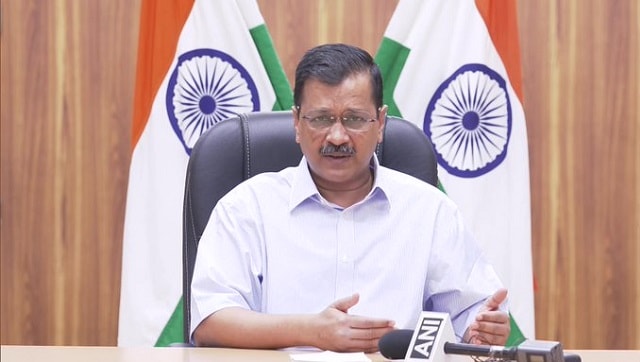 India
The chief minister said his government does not want to impose lockdown and asked people to remain in home isolation if infected, instead of rushing to hospitals