Sri Lanka visit: Rajinikanth should not have capitulated, if he believed in what he was doing
It is bizarre for Vaiko and company to oppose a move that is going to benefit the Lankan Tamils.
Rajinikanth has blinked. He has cancelled his visit to Sri Lanka scheduled on 9 and 10 April. This after groups like Vaiko's MDMK and Thirumavalavan's VCK opposed his trip.
The opposition to Rajini reeks of intolerance and hypocrisy. Because Rajinikanth was to travel to Jaffna and Vavuniya to hand over to Sri Lankan Tamils, the keys to 150 homes built for them by a foundation promoted by Lyca Productions, that is producing the superstar's next release '2.0'. The homes were constructed at a cost of Rs 22 crore by the foundation that has been working to rebuild schools that were destroyed during the anti-LTTE civil war in northern and eastern Sri Lanka. Rajinikanth was also to speak at a public meeting in Jaffna and unveil the homes in the presence of CV Vigneswaran, the chief minister of the Northern Province and other Tamil leaders.
It is bizarre for Vaiko and company to oppose a move that is going to benefit the Lankan Tamils. Their apprehension is that Rajini's presence will be used to gloss over the refusal to probe war crimes and paint a rosy picture of Sinhala-Tamil relations.
Rajini in a three-page statement politely rubbishes the opposition to his visit. He says he does not agree with the criticism leveled at him, particularly because he wanted to use this visit to meet Lankan president Maithripala Sirisena to convey to him the problems being faced by Indian fishermen in the deep waters between India and Sri Lanka. Emphatically, Rajini points out that he is not a politician but an actor and that his job is to make people happy.
By forcing Rajini, not known for a thick skin, to cancel his trip, the likes of Vaiko and Thirumavalavan have conveyed that the healing process should not take place. They do not understand that a legend like Rajini with his sheer presence can reach out to people in Lanka at large. Conversations with the leader of another country need not happen only at a government to government level. You cannot ask for a better ambassador and spokesperson of Tamil interests than Rajinikanth. By insisting on a closed-door policy, the groups have frittered away an opportunity and what's worse, demonstrated that they can get their way.
That Rajinikanth chose to chicken out reflects poorly on him. If he did not agree with the reasons why he should cancel the visit, he should have stood his ground. If he believes in the cause, opting out in the face of opposition is not what one expects from a legend. Merely saying that the next time he gets a similar opportunity to visit the Tamil areas in Lanka, it should not be politicised and he prevented from going, means little. In fact, to ask for a rain cheque of this kind means nothing. Tamil cinema's biggest on-screen hero has capitulated without a fight in real life.
As far as the usual bleeding hearts for the Tamil cause are concerned, this is not the first time they have targeted Lyca Productions. In 2014, the production house had faced opposition when pro-Tamil outfits opposed its production of the Vijay-starrer 'Kaththi'. This was because they suspected that Lyca had business links with then Sri Lankan president Mahinda Rajapaksa. The movie was released subsequently and went to become a huge success. That makes one wonder what was the real purpose of the opposition.
But to see this solely through the prism of Sri Lanka would be to read it wrongly. The political system of Tamil Nadu has used this opportunity to test Rajinikanth, to try and push him back and check if he does take a step back. That Rajini buckled, has made them and Tamil Nadu realise that the actor is not political material.
Make no mistake about it. The possibility of Rajini entering politics has made several politicians nervous. Which is why actor-turned-politician Sarath Kumar fired a salvo two months back, saying if Rajinikanth entered politics, he would be the first person to oppose him.
That Rajinikanth is uneasy with politics is well known. Which is why despite enormous pressure, he has stayed away. In his statement, he does not flinch from expressing his dismay at the politicking over his proposed Lanka visit.
The actor is said to be miffed with the manner in which his photograph with music composer Gangai Amaran, who is the BJP candidate from RK Nagar, was sought to be used almost as campaign material over social media. An impression was sought to be given that Rajinikanth was backing the BJP in the by-poll. That upset Rajini since he does not wear his political preferences on his sleeve.
Which is why in an uncharacteristically blunt tweet, Rajinikanth made it clear he is not supporting anyone in the election. That tweet provoked jokes that Rajini's message may prompt many to press NOTA inside the booth.
Rajinikanth is now planning to travel to his favorite haunt - the Himalayas for ten days, perhaps fed up with the events of the past week. That journey would any day be preferable to the political heat of Chennai.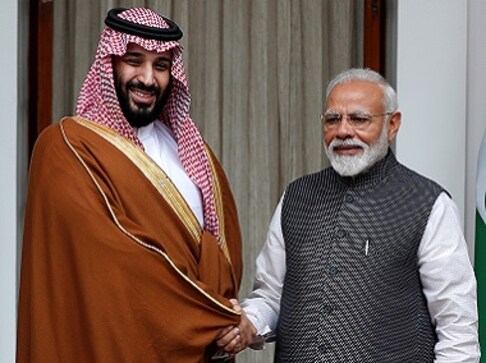 World
India's ties with Saudi Arabia, one of the world's leading oil producers and host to nearly three million Indians, have generally been on an upswing
India
Bava Bahrudeen of Thiruvarur district was arrested by the NIA on Thursday, the official of the premier investigation agency said.
India
The girl is the 16th medical aspirant from Tamil Nadu to succumb to the NEET pressure, fearing that her dream to pursue medical education may never be fulfilled