Special Director General DM Awasthi says Naxal attack on DD crew, security personnel not related to upcoming elections
Special Director General DM Awasthi told media that today's Naxal attack was to target the road construction work in Dantewada's Aranpur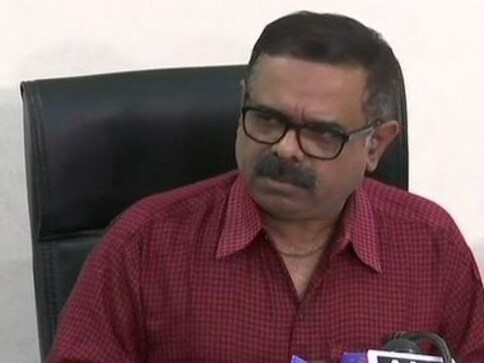 Speaking about the Naxal attack in Chattisgarh's Dantewada which killed one cameraperson working with national broadcaster Doordarshan and two police officers, DM Awasthi, Special Director General of Police (Anti-Naxal Operations) said the attack was not related to upcoming elections and that it will not hamper the upcoming polls. He further added that such attacks have been happening even before the elections.
In a press briefing, Awasthi told the media: "Today's ambush was to target the road construction work in Dantewada's Aranpur. Naxals warned about causing harm if the road construction work continued. More anti-Naxal operations will be conducted in the coming days."
"After the incident, 8 to 10 improvised explosive devices (IEDs) have been recovered from the area and have been defused," the Director General of Police added.
During the briefing, the DG also said that media arrived to obtain information about the road construction and were to film areas ahead of the polls but they were ambushed by Naxals at Nilavaya village in Aranpur area of Dantewada district.
Awasthi said that following the ambush, security forces engaged in retaliatory firing with the Maoists for around 50 minutes, and possibly wounded or killed two or three Naxals.
Achyutanand Sahu, the Doordarshan cameraperson and police personnel Mangal Ram and Rudra Pratap Singh were killed in the ambush. Another DD reporter took a bullet, was taken to a nearby hospital and was reported to be out of danger. Two other security personnel, Constable Vishnu Netam and Assistant Constable Rakesh Kaushal, were injured in the attack.