Southwest Monsoon to make landfall on 30 May in Kerala, normal rainfall predicted: IMD
The IMD, which has predicted a normal rainfall this year, said the Southwest Monsoon has advanced over the Andaman Sea.
The monsoon is expected to arrive in the country two days ahead of schedule, with Kerala likely to be hit on 30 May, the Indian Metereological Department (IMD) said on Tuesday. The normal date of arrival of monsoon in Kerala is 1 June, which marks its official onset in the country.
The IMD, which has predicted a normal rainfall this year, said the Southwest Monsoon has advanced over the Andaman Sea. The monsoon arrived in Andaman on 14 May, three days ahead of its scheduled arrival.
The conditions are now becoming favourable for the further advance of southwest monsoon, the IMD said. "...The southwest monsoon is likely to set over Kerala on 30 May with a model error of four days (give or take) days," the IMD said.
"Formation of a cyclonic circulation over the Andaman Sea has resulted into strengthening and deepening of cross equatorial southwesterlies and persistent convective activity and rainfall over the region during the last few days.
"As a result, the southwest monsoon has advanced into some parts of southeast Bay of Bengal, Nicobar Islands, entire south Andaman Sea and parts of north Andaman Sea on 14 May," the IMD said.
It, however, added that past data suggest that there is no association of the date of monsoon advancing over the Andaman Sea either with the date of monsoon onset over Kerala or with the seasonal monsoon rainfall over the country.
The forecasts of the monsoon onset issued by IMD during the past 12 years (except 2015) were proved to be correct.
Predominantly an agrarian economy, favourable monsoon has bearing on the economy and market indices in India. Announcement of a normal monsoon, apart from other macro-economic factors, buoyed investors' sentiments on Tuesday as the markets touched a fresh high at 30,582.60 points at the time of closing.
Meanwhile, Central government officials will hold a day-long conference of relief commissioners of all states on Wednesday to discuss crisis situations arising out of extreme monsoon conditions and other disaster management preparedness. The officials will review the status of preparedness for dealing with any eventuality arising out of the Southwest monsoon and discuss other disaster management-related issues.
With inputs from PTI
Find latest and upcoming tech gadgets online on Tech2 Gadgets. Get technology news, gadgets reviews & ratings. Popular gadgets including laptop, tablet and mobile specifications, features, prices, comparison.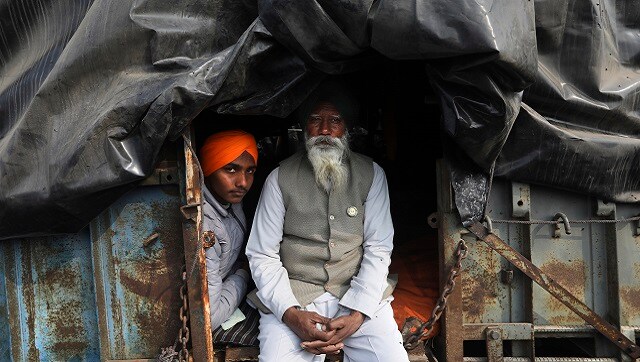 India
Last week, farmers had said that they will start shutting all malls and petrol pumps in Haryana if the government fails to resolve their main demands in the 4 January meeting
India
Kuldeep Srivastava, the head of the IMD's regional forecasting centre, said 'very dense' fog lowered visibility to 'zero' metres at Safdarjung and Palam at 6 am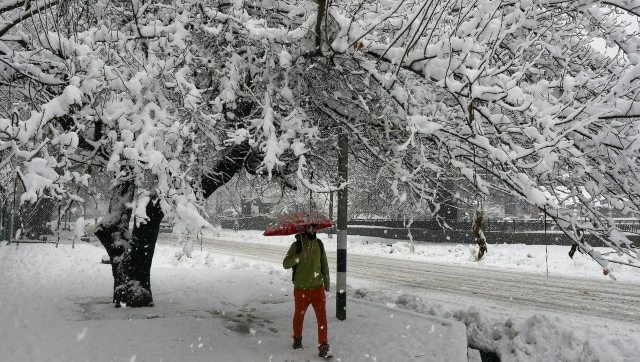 India
However, an IMD official has said the weather is likely to improve from today afternoon and that there was no forecast of any major snowfall from 7 till 14 January