South India's Drought Part 7: Kerala's efforts to revive water bodies bear fruit at grassroot level
The state government in Kerala is now on such a mission to ensure that future generations are saved from having to put up with such an acute crisis where the availability of water is not a distant dream even when temperatures soar.
Editor's note: Firstpost will cover various aspects of the near-calamitous situation in Karnataka, Kerala, Tamil Nadu, Andhra Pradesh and Telangana. This is the seventh article from a nine-part series of ground reports on the ongoing water crisis in south India. In this piece, the author writes about the Kerala government's long-term vision to make the state drought-free.
When drought, the worst in 115 years, hits a state, steps taken to fight it should also be unprecedented. Not only should the present crisis be mitigated, steps have to be taken to ensure not to return to the brink again.
The state government in Kerala is now on such a mission to ensure that future generations are saved from having to put up with such an acute crisis where the availability of water is not a distant dream even when temperatures soar.
Titled as the 'Haritha Keralam Mission' (HKM), this flagship effort, the first-of-its-kind in the country in terms of its widespread reach, is an attempt to protect, revive and rejuvenate all kinds of water bodies across localities that fall under each and every local body in the state.
The aim is to make every village, city, district in the state self-sufficient and ensure that water — the most precious commodity — is readily available. Launched just a few months ago as a pet project of the Left government, the mission which is now in the training period is slowly taking wings across the state.
"We are just beginning, but our aim is to ensure that we get maximum participation from all quarters. From what I see on the ground, this is slowly becoming a people's movement where people from all ages and backgrounds are coming together to ensure that drought goes away from our lives," TN Seema, chairperson, Haritha Keeralam Mission told Firstpost.
From churning out an integrated water security plan to recharging of wells, canals and ponds to conservation of wetlands to rainwater harvesting to afforestation, Haritha Keralam is giving people a lot to do to make lives better.
Although food security and waste disposal are the two other core motives of the mission, the main onus at the moment is on water conservation and getting the state up and ready to fight the future droughts.
"Our main objective is to ensure that the state is well prepared to face future droughts. This is just a beginning and its effect will only be seen in years to come. By the scale of it, it is perhaps the first-of-its-kind in the country where the future is the focus,'' added R Ajayakumar Varma, technical advisor to HKM.
A Revolution Across 1,200 Local Bodies
The state has around 1,200 local self government bodies, including 941 grama panchayats, ranging from the district panchayats, municipalities and corporations. Haritha Kerala Mission would spread across all these bodies with active participation from various self-help groups (SHG) including 'Kudumbashree' which is a state-supported women-based SHG, residence associations and other organisations.
Since most of the work would also come under the National Rural Employement Guranantee Programme (NREGP), the mission also provided employment to the locals. A stand out example of the mission's work is at Kattakada, a sleepy village in the outskirts of Thiruvananthapuram, which Firstpost visited for a ground report.
In spite of being sandwiched between two major water bodies — the Neyyar and Karamana rivers — the drought is extreme in this area. The decreasing groundwater situation due to over-exploitation was also not helping the cause. It is here that Haritha Keralam is striving to make a difference with its ambitious 'Jala Smrithi' programme.
The starting point was a detailed study to collect data on the existing water bodies in 120 wards across six panchayats. It should be noted that this process had been a truly scientific one based on satellite images and terrestrial maps relating to water bodies, geology, geomorphology, land use, slope and watersheds in the area.
This revealed a reality check for the people who now know how and where to save water.
"This mission is a reality check on where we stand and what we need to do. All this time, we used to take some emergency steps in case of a drought, and then forget about it and wait for the next. But now we know how to be prepared,'' says IB Satheesan, Kattakada MLA to Firstpost.
Once the whole data arrived, an action plan, also called the 'Water Security Plan' was developed which would work over the next few months.
The primary plan is to tap the next incoming monsoon expected in June. Around 10,000 rain pits are being made which would collect all the water that otherwise do not get retained in the soil.
Not just for Kattakada area but this is being implemented in all of Kerala. Because of the unique topography in the state, water retention is less and a lot of it flows into the Arabian Sea.
Though every year, the state gets 43,000 million cubic metres (mcm) of water through the monsoon, only 37,000 mcm is the actual requirement during these months. But in the non-monsoon period, when the state needs 30,000 mcm, only 17,000 mcm is available which shows how much water is lost to the sea without retention in the soil, even when the rains are fairly good. (Data from HKM)
Hence one of the mission's key elements is to retain this water through various watershed management methods and involve rainwater harvesting from house to house. In Kattakada, the mission then focuses on recharging of wells which is now introduced as a pilot project across two panchayats in the area.
A third project again aimed at the future is 'The one lakh tree programme' as part of which 150 selected houses in every ward will plant the seeds, sow the saplings and plant them in and around the house. A target of 20,000 tree saplings is planned for 5 June — the World Environment Day.
As part of the 'water literacy programme', 35 people from each of the three panchayats are being trained on water quality check.
"Our plan is to have a total water literacy programme which will cover everything from water conservation to the proper use of water. Most people never took this seriously till now,'' added Satheesan.
Around 150 kilometres away in central Kerala, at Koyippuram block panchayat in Pathanamthitta district, another success story has just evolved. Varachal had been a floodplain system which had been feeding off the Pampa River. But neglected for the last 30 years, the water body had dried up with weeds and other vegetation filling up the pond's bed.
Thanks to the efforts of the HKM, the Pathanamthitta panchayat has revived it to its past glory. Varachal is now back as a shinning example of how a water body can be revived from near extinction. Varachal now supports the water needs of not only the 1,000 odd families in the locality but also provides direct irrigation to 1,500 hectares of paddy field.
"This was a dream for us. Since it was a pioneering effort of the mission, it was imperative that we pull it off at any cost. We did and with immense pride we can say that we have revived the cultivation of vegetables also in our area with Varachal's return,'' Annapoorana Devi, Pathanamthitta district panchayat chairperson, told Firstpost.
Kattakada and Pathanamthitta are case studies that the HKM hopes to replicate across the state on a war footing. In north Kerala, where the drought is at its peak, HKM is intervening in every village and block panchayat and replicating its work down elsewhere.
The Wadakancherry panchayat is another example where the target is to reclaim more than 200 odd ponds and small water bodies in the next few months. Recharging of the wells and cleaning the existing water body beds to enable them retain water is also being done at a fast pace before the monsoon arrives.
"This is a great investment for the future. It's early days but then we have never done something like this before, something that is of such dimension," says Anoop Kishore, Wadakancherry panchayat's vice-chairman.
Environmentalists Still Doubtful
But not everyone is over the moon about the mission's work. Environmentalists feel that what is being done is without addressing the root cause of the groundwater depletion in the state, the primary reason for drought in the state for years.
Harish Vasudevan, a lawyer and a well-known environmental activist in the state, says that climate change as such has not affected the state. But it's the micro climate change which is the real villain caused by the misuse of land.
Vasudevan points out that rampant use of land for all activities including unabashed construction that has reduced the wetlands from around 8 lakh to 2 lakh hectares in the state.
"These mitigating measures will have a meaning only if we ensure that further damage is not done to the land. Without addressing the issue we are going in for a solution which is not sustainable,'' Vasudevan told Firstpost.
State To Run Dry In May
Meanwhile, as the drought continues unabated in the state, most parts are set to run out of drinking water in the next few weeks. The district administration has openly said that there is only enough water to sustain Thiruvananthapuram's needs till 15 May.
Almost all the other 20 major reservoirs in the state have an all-time record low of water level pushing the state to the edge. The only hope now is on a timely arrival of the monsoon in June.
Part 1: Five states face severe water crisis made worse by the onset of summer
Part 2: Chennai slum dwellers forced to beg for water, authorities remain helpless
Part 3: Parched lands in Nagapattinam lead to distress migration
Part 4: Water crisis in Tamil Nadu is a manifestation of climate change, say experts
Part 5: As Karnataka reels under severe water crisis, residents brace unofficial rationing
Part 6: Parched rural Karnataka sees mass migration but officials stay in denial
World
The global 'climate strike' was a multi-generational event amid warnings of 'dangerous' temperature rises unless greenhouse gas emissions are cut sharply in the coming years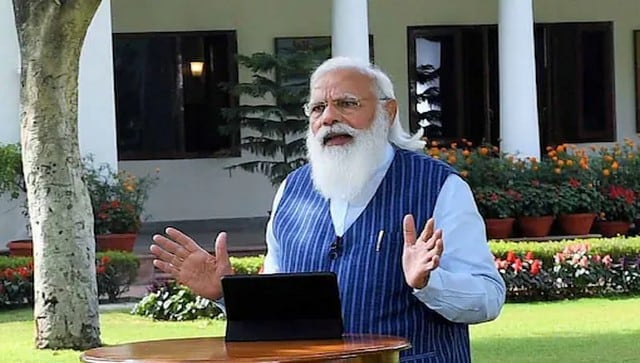 India
The reshuffle comes in less than a week after Prime Minister Modi last Saturday met secretaries of all ministries and departments to speak about required reforms in government processes.
Politics
His selection assumes significance as the dissension-riven Congress faces the Assembly polls in less than five months and the fact that Dalit voters comprise 32 percent of the state's electorate