South India's Drought Part 3: Parched lands in Nagapattinam lead to distress migration
This is the third article from an eight-part series of ground reports on the ongoing water crisis in south India. In this piece the author writes about how the Dalits in Nagapattinam, Tamil Nadu are forced to migrate because of the acute water crisis and no land rights.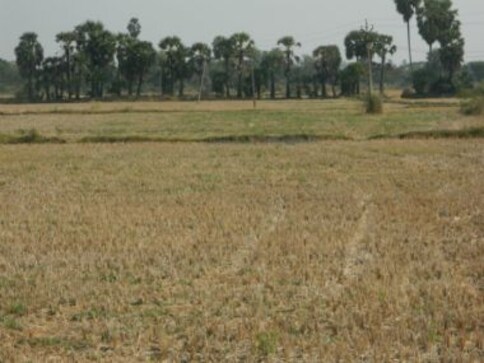 Editor's note: Firstpost will cover various aspects of the near-calamitous situation in Karnataka, Kerala, Tamil Nadu, Andhra Pradesh and Telangana. This is the third article from a nine-part series of ground reports on the ongoing water crisis in south India. In this piece, the author writes about how the Dalits in Nagapattinam, Tamil Nadu are forced to migrate because of the acute water crisis and no land rights.
Sixty-year-old Mathivanan, one of the many land labourers in Keezhvalur taluk, Nagapattinam district, Tamil Nadu, looks on at the temple tank, adjusts the cloth around his jutting pelvic bone and ignores his wife's call for lunch. "There's no work to do, but it always seems like we need to get more work done," he says, massaging the blisters in his hand from the singe of heat. The temple tank bleeds viscous liquid because of the sewage mixed in.
Nagapattinam is one of the few districts that has a large number of temple lands, Thanjavur and Tirunelveli having the most. Devoid of water, labourers have taken to odd jobs like fixing doors, painting houses and repairing shoes. But even those jobs are now running dry as the worst drought of the century sets in the southern state.
Nadugarinathar Devasthanam, which owns the local Kannapur Koil (temple), bought over 100 hectares of land 40 years ago, and its heirs are carrying the burden of subcontracts, and with it, the debt trap. The complex politics of the temple land is omniscient across Tamil Nadu. Why is this important in the context of drought?
Land Ownership
Land ownership becomes pertinent in the case of claiming insurance. Low crop productivity in the time of drought hits both the tenants and the labourers. At least 70 percent of the temple land owners are from the dominant Kallar caste and only about 30 percent of Dalits own land, according to the Cauvery Farmers Association. Most Dalits are engaged in farm labour. In Keezhvalur taluk, 80 percent of the land is temple land and 60 percent of this is actively cultivated.
When it comes to temple lands, especially in districts like Nagapattinam, the issue is complicated. Although the owner of the land is the temple management itself, it is leased and subleased to tenant farmers down the line. The issues of this sub-leasing are mired in caste, with a disadvantage to Dalit labourers.
To claim insurance in times of drought, the direct tenant, usually belonging to the dominant Kallar caste in the area, who has been awarded land directly from the owner, must claim rights from the owner through a no objection certificate granted by the owner.
In almost all cases, the direct tenant needing money for immediate expenditure, may lease it out to another person in return for cash or kind. This person is the indirect tenant, largely Dalits, who may be the real cultivators in most cases, taking care of the land full time.
The catch, however, is that when the land changes hands from a direct tenant to an indirect tenant, this is not recorded. Why is this important in terms of land ownership?
The Record of Tenancy Rights (RTR), as per the Tamil Nadu Agricultural Lands Act, 1969, states the any person cultivating land not owned by him (in this case, the indirect tenant), has to register his tenancy right with the taluk office concerned.
This registration entitles him the security of tenancy (against arbitrary eviction), fair rent and even a right to buy the land on priority, if the land is offered for sale. However, most direct tenants would prefer oral lease or other forms of arrangements (such as hypothecation for loans, advances from the owner) to transfer the tenancy rights to the indirect tenant.
But in the RTR, the land will remain in the direct tenant's name or that of his ancestors. The records are not updated regularly in most cases.
In the absence of a no objection certificate and a clear record, an eviction notice is sent to the direct tenant due to non-payment of money to the owner in times of drought or in a year of low productivity, even though he is not the real cultivator. Hence, both direct tenants and indirect tenants are at the mercy of land owners. And the return of land to the temple puts both tenants and labourers out of work.
"This is usually done by temples when the land is found to be uncultivable and barren due to low fertility for a year or two. Land is taken away as a result, with little concern for the tenancy and labourers," says Sivaprakasam S, an associate professor in Madras University, whose thesis and years of study revolved around temple land ownership politics.
In Manivannan's home, a faded green shawl lies on the cot, and he closes the shutters at the mention of the 5 acres of temple land Manivannan has in his name. "The owner might be listening," he says. Manivannan, a direct tenant belonging to the dominant Kallar caste, enthusiastically calls for a boycott of the revenue courts, where the cases against the tenants by the owners lay. "How is it that in the time of no productivity or in the case of drought, we are sent eviction notices? There is no crop to even pay the owners back. They should be a little sensitive to farmers," he says.
A case has been filed against him and 50 other tenants. All direct tenants. "We pay our men wages on time. We have a good relationship with them. The only problem is low productivity. What can we do if there is no water for any cultivation. They have to waive the money," Kanappan, a tenant belonging to the Dalit caste, says, joining Manivannan for a glass of Rasna, drinking almost furiously in fear of someone catching him.
Kanappan will most likely have to give up his land to the owner of the temple land. "The problem is the temple never understands the ground reality," says Sivaprakasam S. "Temples have a fair amount of income from other sources. Sometimes the lessees may owe them money for two years, but they must assess why. Just by lodging cases against the lessees will not solve anything," he explains.
Distress Migration
Clinging onto her father, 15-year-old Alima asks her father never to let her go. Forty-year-old Babu mulls over leaving Keezhvalur to work in Tirupur. The thought stings him. Their neighbours Jeeva and Mani had left for work in Erode and Trichy as hotel waiters and construction labourers, leaving their wives with the burden of taking care of livestock and the household and the children. Jana, Mani's wife, half-heartedly takes the goats grazing, child on hip, and stops in her tracks. "Today, they'll have to graze in the dead, wilting crops," she says.
Women are fearful of being left alone to take care of their families and livestock because of the shoddily implemented MGNREGA programme. "We haven't gotten our money for three months of work that we did last year. How can we send our husbands out for work if we can't even make basic money to fend for ourselves?" says Jana, herding her goats. The women have no water for their livestock or children. But Selvi is different. "I am readying my husband to go out and look for work. He doesn't want to. But I want to be independent enough to take care of everything. Instead of cribbing, we should fight," she says.
Nagapattinam, on the coast, is cut off from the districts offering work, and more importantly, suffers from the boom of migrant workers from Odisha and Bihar. Vetrivel returned to the taluk after a long and failed search for jobs in Chennai. "I think we should just stay home and starve," he says, hanging his head. The lack of information and opportunities is a huge handicap for the Dalit families in the area. People from the subordinate castes are relatively well off in terms of job opportunities. This is also due to a certain adaptability and open mindedness that the subordinate castes have. Those from the Dalit community fear at the prospect of moving to the city. "We don't know how the world will be, we already suffer here. We prefer this pain to another pain. Farming is all we know," says Babu.
Another major reason for them hesitating to move to work in cities is land holdings. Kavitha owns 2 acres of land while Babu owns 3. At least 60 percent of the Dalits in the area own land and prefer to cultivate that land instead of moving for new work. "They have faith in the MGNREGA's 100 days work programme, they feel they can make it somehow, and they want to hold on to the land for fear that if the men leave, the land will be snatched away by the dominant castes due to their wives not having ownership of the land," says G Ramadoss, President of the Cauvery Farmers Association.
Twenty-five-year-old Anandi peers through the door, a fat book with yellowing pages in hand and face lapped in turmeric paste. She runs through her educational qualifications, leaving her father in a tizzy. "I did my BA in Economics from Thiru Vi Ka college, MA in Economics from Annamalai University and my bachelors in Library Sciences from Annamalai as well," she lists. "I am now studying for the teacher training course." Anandi works at her father's petty shop, she says revealing a hint of shame in her voice. "I have dreams. I want to go to Chennai and be a librarian," she says. "Women can't do that. How shameful would it be if you leave, and the men here don't even leave," is her father's immediate response.
Anandi's friend, Bhama, comes to her rescue. Bhama did her BA and MA in Zoology at Thiru Vi Ka college, and faces the same fate as Anandi. "We can earn more than the men in this village. What is your problem?" she challenges. "Sometimes, I just want to run away and take a train to Chennai," she jokes. "Keep crying for water. Farming is dead, appa (father). Move on," she shoots back, going back to her hut in a huff.
With the advantage of sending money home, the women going out to work is more a matter of aspiration and breaking away from the cocoon of farmers in their taluk, who prefer to keep to themselves. The family expects she will send money back, but Anandi is equally intent on seeing the world outside.
"You can see the agricultural labour force is important to them. They still haven't accepted the idea of mechanisation and the dominance of the service sector. Where physical labour is there they can go, but they do have land holdings. It's a kattipota thozhil (an occupation they are chained to)," says Sivasumbramaniyan P, a professor at the Madras Institute for Development Studies.
Chinnappan jaywalks in a tattered banian, swinging a wooden stick and stops at Kavitha's house for a cup of water. It spills over onto the mud and the women collaborate in a cacophony of chiding and curses as he stares down at the water, caught in a trance. He cups his hands and prostrates in front of them, muttering an apology. Nothing is more precious to them now than those few drops.
Part 1: Five states face severe water crisis made worse by the onset of summer
Part 2: Chennai slum dwellers forced to beg for water, authorities remain helpless
Part 4: Water crisis in Tamil Nadu is a manifestation of climate change, say experts
Part 5: As Karnataka reels under severe water crisis, residents brace unofficial rationing
Find latest and upcoming tech gadgets online on Tech2 Gadgets. Get technology news, gadgets reviews & ratings. Popular gadgets including laptop, tablet and mobile specifications, features, prices, comparison.
India
Karti Chidambaram, the son of senior Congress leader P Chidambaram, represents Tamil Nadu's Sivaganga in the Lok Sabha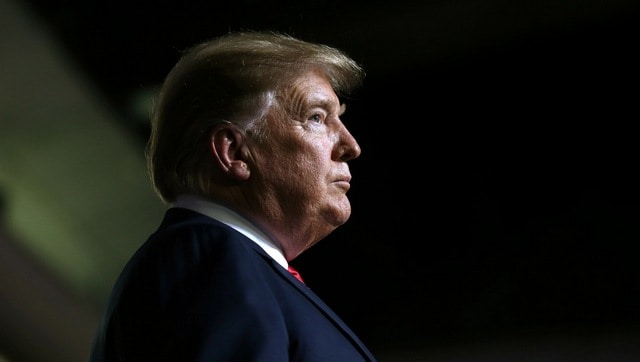 World
The possibility of an ugly November has emerged more starkly as the US president complains that the election will be rigged and Democrats accuse him of trying to make that a self-fulfilling prophecy
India
The chief minister also extended the shutdown imposed on Sundays, saying intense curbs will be in place on 2, 9, 16, 23, 30 August as well