Soldiering — A Life on the Edge: Brigadier PS Gothra's book paints a grim image of Kashmir conflict, daily grind of fighting militancy
In Soldiering: A Life On The Edge, Brigadier PS Gothra talks about the Kashmir conflict through the life and times of a rather ordinary Captain, shorn of glory, but going through the daily grind of fighting militancy in the Valley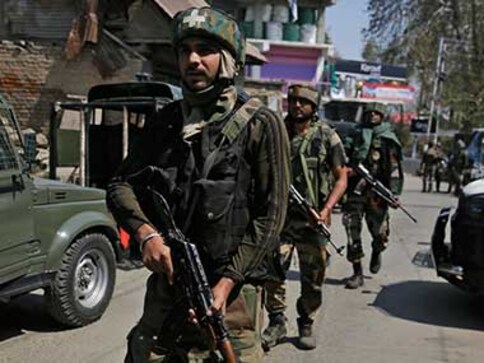 Much has been written about the tasks facing Satya Pal Malik, the new Governor of Jammu and Kashmir, which includes holding the panchayat elections, the question of eventual government formation, and the burning question of Article 35A. Even as these details engage Raj Bhawan, a grim battle is being fought on the streets, forests on and on the borders.
There is no respite from the task of fighting terrorism, and according to Indiaspend, armed encounters between militants and security forces have increased by 53 percent over the preceding three years, resulting in increased casualties.
Yet it is only after a particularly brutal attack, or after a Major Gogoi type incident, that the media takes note of the army presence, usually thereafter presenting the whole in a negative light. After all, it's bad news that sells. Into this reality comes a book by a serving Brigadier PS Gothra. A fourth generation army officer, he's a veteran of the Kashmir conflict, and other insurgencies elsewhere. But it hasn't made him into one of those crashing bores that one is in danger of running into at army messes and clubs. On the contrary, he's probably unlikely to speak at all, unless he's goaded.
That's probably why Gothra preferred to put in print a small book called Soldiering — A Life On The Edge, which tells as a story, the life and times of a rather ordinary Captain, shorn of glory, but going through the daily grind of fighting militancy in Kashmir. As a serving officer, he's barred from saying the truth as it is on the ground. As an anonymous Captain Bharat, he does and tells it as it is. And believe me, it's not pretty.
The surprise of the book is the sheer normality that comes across in the narration of some brutal incidents. In one instance, two of a patrol party are beheaded, and their remains are found by the intrepid Captain and his group. Revenge is planned meticulously, and carried out, with the group actually staying within sight of the enemy camp a whole night. This incident alone would be well worth a fortune and an entire book to someone like Jack Higgins. For the Captain, it's all in a day's work, and written with a kind of weary resignation that tells its own story.
Other incidents are equally hair raising. The value of these apparently random incidents is that it exposes the underbelly of a very dirty war indeed, where there are very few good guys, and lots of diversity in terms of sheer evil or just bad company.
There is the terrorist launch pad commander who betrays an entire group of his own men for a price — that he be given the money and narcotics that is carried by each group. In the end, it's all about the money.
The bizarre is also the new normal. Enemy soldiers profusely thank their Indian counterparts, after the latter kills a Pakistani Subedar, who was a sexual pervert and a drunk. They fire several rounds of fire in the air to show retaliation, after solicitously advising the Indians to take cover. Tales of young soldiers on both sides chatting with the other through the long, dreary nights are also a reality. Ask any young officer who's earned his bars along the Line of Control.
There is a rare honesty in admitting that all Army officers — particularly superiors — are not as chock full of courage, bravery, et al. Throughout the book are superiors who are downright ignorant, some who want to pass the buck, and some who are just plain scared. But there are the hard-headed and generous commanding officers too — who would rather have a junior take the credit for a successful operation than grab the headlines. That particular operation has its humorous moment too. It involves our intrepid Captain mimicking a young girls voice in the most voluptuous tones possible, and luring a terrorist commander to his death.
On the obverse side, is a young Kashmiri girl who picks up a gun, shoots a terrorist, and then slits his throat. This is after she and her sisters were raped for days by the 'visiting' terrorists from Pakistan. Ironically, the next day thousands turn up for the funeral of the terrorist, even while the media carries banner headlines on the death of a "mujahid". The Captain is clearly unsurprised, and almost resistant to the obfuscation and persistent taunts of the media in the Valley. There is inevitably a period when he goes through depression, and has to be treated. Hardly a surprise, when to all this can be added the weeks of stress of searching for well-hidden terrorists, and the inevitable mistakes, where a civilian is hurt instead of a terrorist.
In sum,  there are hundreds of "Captain Bharats" out there, in a daily routine of fighting against an invisible enemy, fighting off a hostile media, and harried beyond tolerable limits by a combination of circumstances that includes those deciding Kashmir policy in New Delhi. That category also includes the Generals on top, and the politicians who demand accountability from everyone except themselves.
This book is not about great literature, and any one chapter could make a great Bollywood movie. But in the final analysis, this is about understanding an unending war from the side of a man who is fighting it.
It's also about knowing the character of that conflict, and what the Kashmiris go through on a near daily basis, and not just adding up the numbers of casualties on both sides, like a roll call of death. If your want to get under the skin of the Kashmir conflict, read this book, and make notes in your diary before you join the chorus of "opinion" on Kashmir.
Politics
In a Facebook post written in Malayalam, the Kerala MLA said "the part of Kashmir annexed to Pakistan was known as 'Azad Kashmir' and it was an area where the Pakistan government does not have direct control"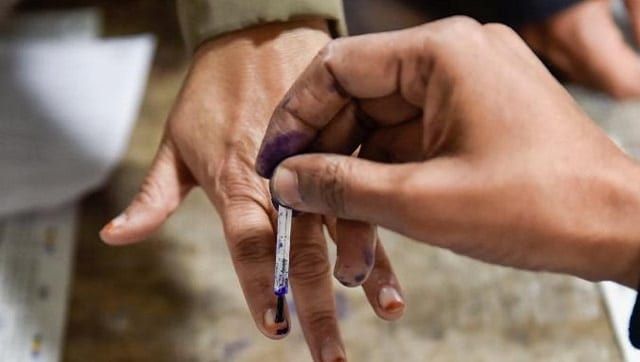 Politics
The decision comes in the wake of J&K CEO, Hirdesh Kumar, saying on Wednesday that the Union Territory is likely to get around 25 lakh additional voters, including outsiders, after the special summary revision of electoral rolls being held for the first time after the abrogation of Article 370
India
This comes in the wake of the poll panel revising the qualifying date from 1 January to 1 October for eligibility in electoral registration