Kashmir ceasefire comes after 50 percent rise in armed encounters and killings during 2015-2017 over 2012-2014
The Ramzan ceasefire announced by the Indian government on 16 May comes after a period of heightened armed violence and killings in Kashmir.
By Athar Parvaiz
Srinagar: The Ramzan ceasefire announced by the Indian government on 16 May, 2018, comes after a period of heightened armed violence and killings in Kashmir. An IndiaSpend analysis of Jammu & Kashmir Police data shows that in the three years since March 2015, when the current government assumed power in the state, armed encounters between militants and security forces have increased by 53 percent over the preceding three years. Deaths in conflict have similarly increased by 51 percent.
The Peoples Democratic Party and the Bharatiya Janata Party formed a coalition government in Jammu & Kashmir in March 2015. Data suggest an increase in violence and related deaths since then, particularly after the July 2016 killing of militant commander Burhan Wani–209 militants were killed in 2017, up 65 percent from 136 in 2016.
The data also attest to a spurt in incidents of stone pelting, pellet and bullet injuries, as well as damage to homes and private property.
"The alliance between PDP and BJP was sold to the people with the promise that it would lead to a peace process. But the peace process never took off," Noor Ahmad Baba, political commentator and former head of Kashmir University's political science department, told IndiaSpend, "On the contrary, the protests and political dissent in the aftermath of Burhan Wani's killing is being met with repression. It has further alienated the people especially the youth."
The coalition partners have been at loggerheads over many issues, the latest disagreement having been about the current ceasefire–the PDP's proposal to New Delhi had been opposed by the state BJP unit, as The Telegraph reported, and also by the union defence ministry, as the Hindustan Times reported.
The central home ministry relented eventually and announced a ceasefire. "It is important to isolate the forces that bring a bad name to Islam by resorting to mindless violence and terror," home minister Rajnath Singh said on Twitter on 16 May 16.
It is important to isolate the forces that bring a bad name to Islam by resorting to mindless violence and terror.

— HMO India (@HMOIndia) May 16, 2018
To be sure, Wani's killing is not the only reason why militancy has registered an increase in Kashmir.
"The continuous vicious cycle of violence in the absence of a political dialogue is leaving a huge impact on the mindset of the youth," Baba said, adding that a new phenomenon is visible in Kashmir in which people risk their lives and rush to encounter sites to support trapped militants during cordon-and-search operations. This, he said, is due to the lack of a meaningful peace process.
Nevertheless, the ceasefire is "a step in the right direction," Baba said, adding that when Prime Minister Narendra Modi arrives in Srinagar on 19 May, he must make clear whether he intends to kickstart a long-term peace process. "Modi recently went to neighbouring China and then to Nepal. Would he be interested in Pakistan as well? It remains to be seen," Baba said.
By the end of 2016, the number of active militants across Kashmir was 209 (136 militants were also killed in that year), according to a map published by the Crime Branch of Jammu & Kashmir Police in its annual crime gazette.
Between 2012 and 2014, the army had estimated that fewer than 100 militants were active in Kashmir, most of them non-locals, as the Hindustan Times reported on 7 April.
The spurt in militancy is reflected in the increase in the number of armed encounters between militants and security forces. Between 2012 and 2014, 129 encounters or incidents of cross-firing between government forces and militants were recorded, in which 227 militants (including 60 Kashmiri militants) and 101 security forces (including 48 army personnel) were killed, Jammu & Kashmir Police data show.
Encounters registered an increase of 53 percent, with 247 encounters recorded from 2015 to 2017, in which 439 militants (including 156 Kashmiris) and 200 government forces (including 109 army personnel) were killed.
As many as 4,799 incidents of stone pelting took place from 2015 to 2017, as per home ministry data cited in a parliamentary response on February 7, 2018. Stone-pelting is a relatively recent phenomenon, so no comparative figures are available.
However, its human toll has been well-documented and was evident when IndiaSpend visited Srinagar's Shri Maharaja Hari Singh Hospital, where most pellet victims with eye injuries come for treatment. Hospital records show that 1,398 patients have been treated here for pellet wounds from January 2015 to 10 May, 2018.
"As you can see, my eye is totally damaged," 20-year-old Ashfaq Ahmad Chohan, a pellet victim from Chek-Hayin village in north Kashmir's Kupwara district, who was visiting the hospital to obtain a disability certificate, said. However, he said, he was being given a document certifying only 30 percent disability, which would impair his chances of getting commensurate compensation.
The government of Jammu and Kashmir had announced in November 2017 that it would provide jobs to the worst-affected pellet victims, but until January 2018 only 13 people had got the promised jobs, Greater Kashmir reported on January 25, 2018.
Last year, human rights NGO Amnesty International's India chapter had started a Ban Pellet Guns campaign, urging the Jammu & Kashmir government to ban pump-action shotguns which fire metal pellets.
Owners of houses where militants hide often become unwitting victims as their homes get cordoned off by security forces, and crossfire results in loss of life and extensive damage or total destruction of their property.
As many as 105 houses have been destroyed since 2015 in encounters in Pulwama, one of the two worst militancy-hit districts in south Kashmir, for which IndiaSpend was able to access official figures.
News reports have noted that during encounters, local youths, as well as youths from adjacent and even far-off villages, have started helping the militants escape, as The Week reported on 12 June, 2017. They distract the security forces by hurling stones and raising slogans so that the militants can flee.
In response, the security forces have started conducting search operations during the night so that civilians cannot gather in support of militants. However, at a recent encounter during the intervening night of May 12 and 13, 2018, four militants escaped while incidents of stone pelting by civilians were recorded, the Business Standard reported on 12 May, 2018.
Hundreds of people reached the spot shortly after they heard gunshots, a local resident of Wagum-Pulwama, where the latest encounter had taken place, said. "Once we felt our young boys have been surrounded by army men, the darkness didn't deter us and we came out help them," another resident said, speaking to IndiaSpend without wishing to be named.
Sitting in a tent outside his gutted house, local resident Bashir Ahmad Ganie alleged that the security forces had burned his house down on suspicion that militants were hiding inside. Ganie had also sustained a bullet injury during the encounter.
Srinagar-based defence ministry spokesperson Col Rajesh Kalia refuted the allegations. "We don't destroy any property intentionally," he said, "Whenever local terrorists get trapped during our cordon and search operations, we give them the opportunity to surrender. But, when they resort to firing, the encounter happens and in the process property also gets damaged."
The author is a Srinagar-based journalist.
India
Pakistan-backed terrorist organization TRF said that before leaving the Congress, Ghulam Nabi Azad had a meeting with Union Home Minister Amit Shah and National Security Advisor (NSA) Ajit Doval.
Explainers
Officials privy to negotiations said Maharashtra lost out to Gujarat due to a more lucrative offer on land-related incentives. Now, the Eknath Shinde-led government and the Opposition are fighting over whom is to blame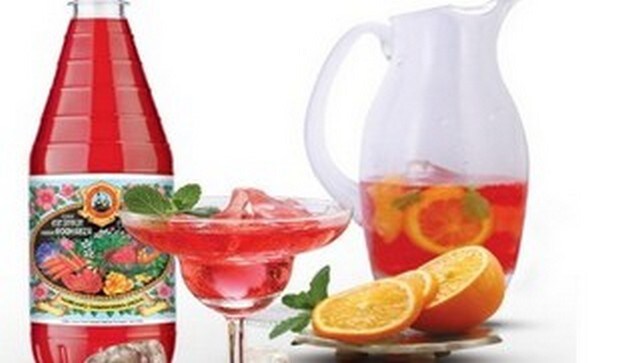 Explainers
An ultra-sweet concoction of herbs and fruits, Rooh Afza means 'refresher of the soul'. The Hamdard National Foundation manufactures Rooh Afza in India, while Hamdard Laboratories (Waqf) has the rights to the drink in Pakistan