Social media and Yakub Memon's funeral: Sure, it's a mobocracy out there
People are consuming news more through recommendation of their friends rather than going to a news site and as a result, the website of a newspaper is going to lose its prominence going forward.
There is an unseen and unreal force sweeping newsrooms as they adapt to the new social media platform like Facebook, Twitter, Instagram and even WhatsApp. Consumption of news is shifting towards these platforms and as a single entity they are now much larger than any media entity in the country.
I have written extensively on the rise of these platforms here.
My initial argument here was that the rise of the social media platforms as distributors of news is being ignored by news sites. The news sites are still feeding content to these platforms as they know the audience is shifting to them. People are consuming news more through recommendation of their friends rather than going to a news site and as a result, the website of a newspaper is going to lose its prominence going forward.
The trend gaining ground now is TV channels are starting to follow what is trending on social media to decide the primary topics that need to be discussed on their evening shows. They feed into the social media and strengthen the trend further. In the process, editors and journalists in these organisations lose the freedom to select or curate news. Media organisations do not understand this trend. In other words, they are unaware that the social media they are feeding news on will soon gobble them up.
Journalists get influenced by social media – their decision to write, think and even articulate is impacted by what their network is talking about. Their attempt is to please one or other online mob. And social media is a mob of trolls even when they are polite. They are like gangs, groups and circles of friends, who practice the same religion or believe in monotheism of views.
This ochlocracy of an angry mob bay for blood, demand hanging of a terrorist — Yakub Memon. It then criticises coverage of his funeral. It starts online campaigns against newspaper for 'glorification' of a terrorist's funeral. The angry mob objects to the coverage being more than that of former president APJ Abdul Kalam. It does not want to see its newspaper full of pictures of another mob attending a funeral procession. This is gang rivalry at its worst that is visible on WhatsApp groups, Facebook and Twitter. The lynch mob uses 'argumentum ad hominem', especially on Twitter, attacking the character of the person, instead of the content of his argument. If this mob were to see itself as a lynch mob, maybe it would be different. But it does not. Some of them actually believe they are building a nation.
A nation controlled by a mob – ochlocracy again. Unfortunately, the present regime is sensitive to this voice much more than in the past. Newspapers that showed the funeral procession of Yakub Memon were not glorifying a terrorist (though there is no denying the fact that some news channel did go overboard with the accompanying commentary), but they were telling a story of a people who believe that the state was wrong in declaring him a terrorist.
Even Salman Khan, voiced the same sentiment in his tweets. When his father had to defend in a television interview, the interviewer, a senior journalist, was also playing to a mob, questioning the allegiance of his son.
If you do not agree with the mob's views, then you are a traitor. And as some BJP leaders have suggested in the past should move to Pakistan. This is the challenge posed by technology compounded by massive online platforms. They are not just distributing news; they are strengthening a mobocracy.
People are not open to discovering contrarian views, opinions and beliefs on these platforms. The algorithms on these platforms have been configured in such a manner that you will get to see only those people who reflect your beliefs. You will see only those trends that combine with what you like or have shared in the past. Mathematics of the algos are taking out the serendipity of a newspaper that may expose to people other than yourself. You may disagree with them but you know there are people in your country who are not like you. This acceptance and knowledge of diversity will die as these platforms become stronger in controlling the news cycle.
The big question is as follows. Were people following Yakub Memon's funeral procession part of your social media circle – Facebook friends group, Twitter followers or WhatsApp group? If they are not then you need to be thankful that your newspaper introduced them. They are as much a citizen and part of this country. They do not seem to have the same views of the death sentence of a terrorist as you have.
It is important for everyone to understand their views and opinion. Are they part of the vox-populi in any English newspaper in Mumbai? Did any English language newspaper even speak to them and ask them their views? Or did they just palm off their responsibility by just showing you pictures? The question you should be asking the editors is not to show you less of them but to tell you more about them. Each newspaper in Mumbai should have a reporter from this community in their team. There should be more coverage about their beliefs, their way of life, now go share that on your WhatsApp group.
India
Prime Minister Narendra Modi is right in saying that a democratic model of governance existed in the subcontinent millennia before India, that is Bharat, became a sovereign democratic republic on 26 January 1950.
India
In 1969 when independent India's finally got round to thinking about a replacement for George V under the canopy behind India Gate, three names were considered, Nehruji never wanted to remove George V from it, and plans to put Gandhiji there also got stymied. However, Netaji will finally prevail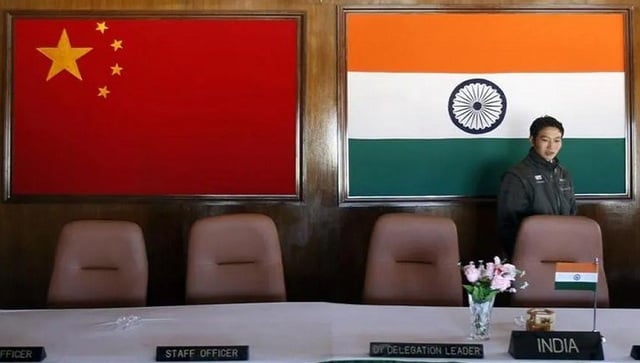 World
India will have to keep up the momentum in dealing with Sri Lanka as already there are signs of China cleaning up its act.