Six killed as 6.6 magnitude quake hits Nepal, tremors also felt in Delhi-NCR
The earthquake, known as the Gorkha earthquake, also shook several cities across north India; tremors were also felt in Lahore, Pakistan, Lhasa in Tibet, and Dhaka, Bangladesh
Kathmandu: At least six people were killed and five others injured when a powerful 6.6-magnitude earthquake struck west Nepal early Wednesday, authorities said.
According to the National Seismological Centre, the earthquake occurred at 2:12 am with its epicentre at Khaptad National Park in Doti district.
Deputy Superintendent of Police Bhola Bhatta, the acting chief at the District Police Office in Doti, said that all the victims were killed by the debris of the houses damaged during the earthquake.
The earthquake that was felt mildly in Kathmandu and parts of India has also caused damage to dozens of other houses in the district.
The tremors were felt across north India, including in Uttarakhand, Uttar Pradesh as well as in India's national capital Delhi and the NCR region.
Earlier, a 5.7-magnitude tremor was recorded at 9.07 pm and another 4.1- magnitude tremor at 9.56 pm on Tuesday at the same epicentre, according to the Seismological Centre.
In April 2015, a devastating earthquake of 7.8-magnitude rocked Nepal, killing nearly 9,000 people and wounding nearly 22,000 others. It also damaged over 800,000 houses and school buildings.
Read all the Latest News, Trending News, Cricket News, Bollywood News,
India News and Entertainment News here. Follow us on Facebook, Twitter and Instagram.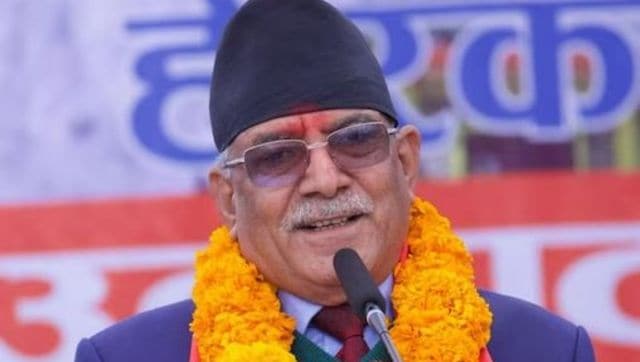 World
The 68-year-old 'Prachanda' has twice secured a vote of confidence in parliament, winning the second floor test within three months, an outcome he said would provide stability to his government
World
A senior leader of the Nepali Congress, Paudel had lost the intra-party election but now he has been elected the third president of the country
World
Meanwhile, Nepal's top electoral body said on Sunday it has upheld the nominations of all four candidates, including three women, for the vice-presidential election