Single women in Himachal Pradesh: Deprived of their rights, stripped of their identity and left with nowhere to go
Himachal Pradesh has seen a 28 percent rise in the number of single women. Their need for security, which was outlined in the BJP manifesto released Sunday, is a pressing issue.
Sunita, 30, now living at Jagjit Nagar in Himachal Pradesh, has been widowed twice.
The mother of a young girl spent Rs 5,000 to get her Aadhaar card reissued after her husband's death.
She hoped this would help in her fight to claim what was hers and what her small family needed to survive: Her husband's property.
However, her parents-in-law are refusing to give her even an inch of their ancestral property.
If she had a son things might have been different, she said. If she owned a piece of land, she wouldn't have had to marry for the second time.
Himachal Pradesh has seen a 28 percent rise in the number of single women.
Their need for security, which was outlined in the BJP manifesto released Sunday, is a pressing issue.
With an archaic mindset denying women the right to property and other aid, a large segment of the population find themselves stranded.
Subhash Mendhapurkar, founder of SUTRA (Society for Social Uplift through Rural Action), an NGO active in Shimla and Solan region of Himachal Pradesh said the numbers do not account for parityaktas, the wives abandoned or separated, because they are listed as 'married' under the census. "So a large number of women remain invisible and voiceless," Mendhapurkar said.
According to 2001 census, there were 2,49,000 single women in Himachal Pradesh. According to the 2011 census, that number jumped to 3,21,556 out of a total population of 68,56,509.
"A majority of these women are above the age of 60. If the per capita income is higher, women live longer. In Kerala, prosperity has raised up the status of women. However, here, they are looked at as a burden."
The issues concerning single women have been raised by Ekal Nari Shakti Sangathan (ENSS), which has demanded changes in the state's revenue records and implementation of safety measures. The organisation has served a memorandum to both the Congress and the BJP, demanding that their recommendations be acted upon.
Property rights
While this is a complex issue, a few simple changes to the system of revenue records can offer safeguards, said Nirmal, state coordinator for ENSS and president of the National Forum for the Rights of Single Women.
Around 80 percent of work in the field is carried out by women, but they have no say when it comes to the property. Most wives don't even know when their husbands sell their land.
NITI Aayog accepted their recommendation that the wives' names be included in all land records as kashtkar (tenant cultivator) so that their consent becomes necessary during the buying or selling of land.
Also suggested: Notional ownership on the house of in-laws by including the wives' names with a proof of marriage attached for panchayat records. ENSS has also suggested that the house tax receipt also bear the names of husbands and wives to ensure that the wife becomes the de facto owner if the husband passes away. This has been implemented in Maharashtra with positive results.
Social security
Many wives who are abandoned by their husbands continue to be listed as 'married women' and are deprived of aid from welfare schemes.
Nirmal said that in Rajasthan and Uttarakhand, a married woman living with her parents for more than three years is entitled to a pension, according to panchayat records and the same should be applicable to Himachal Pradesh.
An ENSS district coordinator, speaking to Firstpost on the condition of anonymity, said: "To be eligible for government aid, the income of the family must not exceed Rs 36,000 per year. That figure must be raised to Rs 68,000. How can a single mother, who often has to raise children, survive without aid on Rs 3,000 a month? To put it in perspective, the state's per capita income is Rs 1,37,000."
"The cost of living keeps going up and yet this figure remains fixed at Rs 36,000. It's hurting a lot of people," adds another activist.
Women activists associated with ENSS insist that these "official" figures are just the tip of the iceberg. They said lakhs of women dependent on sons and relatives are deprived of their rights and left with no way to get justice.
Then there are those whose husbands are convicts or HIV positive, they add. Many men who migrate from Himachal Pradesh die in accidents, leaving women to fend for themselves and their children.
Nirmal said: "Under the Mother Teresa scheme for child education, a woman with two children can get Rs 8,000. But if she makes Rs 36,000 a year, she won't get a certificate from the panchayat saying she's eligible for aid. The schemes are planned in a haphazard manner and do not reflect the situation on the ground. We're not fighting for women alone. We're also fighting for children."
Kanchan, a single woman living in Solan added: "The amount of ration supplied by the Public Distribution System (PDS) depends on how big a family is. I receive a laughable amount. I got a half kilogram of dal for a month. They expect me to survive on that."
Sadly, for women such as Kanchan and Sunita, there seems to be little hope.
In 2011, ENSS received $50,000 in 2011, from Omidyar Network—a self-styled "philanthropic investment firm," composed of a foundation and an impact investment firm in the United States—to aid their exemplary social work.
Since then, they have been asking the government to grant them 50 bigha land to build a home for destitute women, but with little success.
"We may have to return the money if it's not used," Nirmal said.
Click here to follow LIVE updates of the Himachal Pradesh Assembly Election result.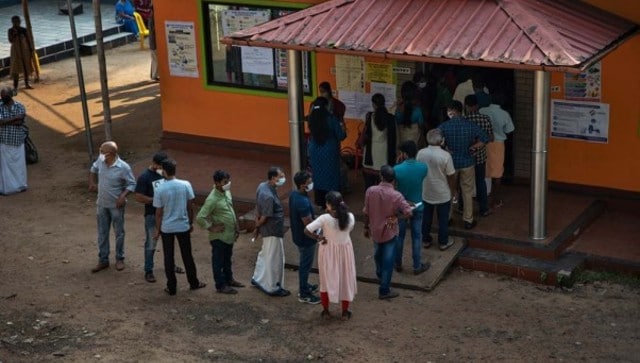 Politics
Tempers ran high at Kattayikonam in the Kazhakootam constituency, as CPM and BJP workers clashed leaving four from the saffron party injured; three from CPM have been arrested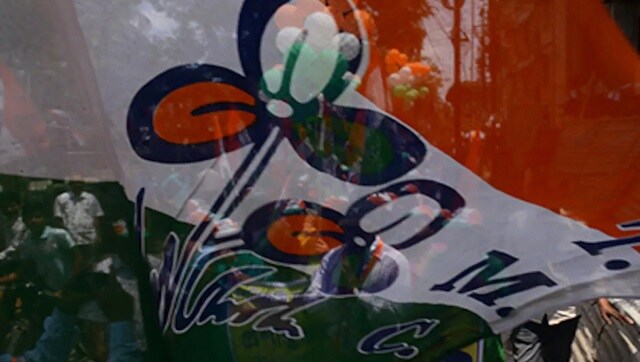 Politics
In the 2016 Assembly poll, TMC won the Palashipara seat for the first time as Tapas Kumar Saha won the seat by 5,559 votes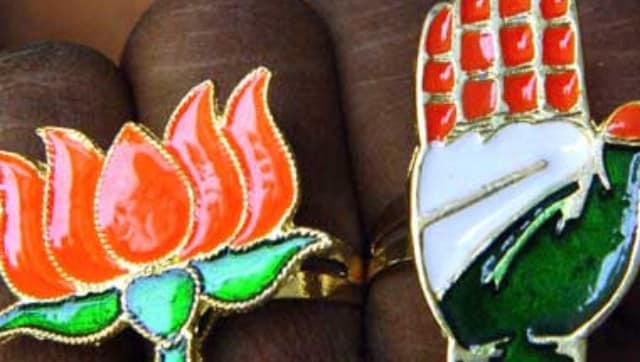 Politics
A look at the manifestos of the BJP and Congress gives a glimpse of how they are trying to convey their agendas to voters